Home
›
Main Category
›
General Firearms
New DPMS Sportical range report update; 300 and 400 yards
shooter
Senior Member
Posts: 1,186
Senior Member
We had another nice day for February 2 (2 days ago) and I tested a load that performed well on paper @ 100 yards on my two long range steel plates. I have a 12" round steel plate hanging at 400 yards and a 9" square plate hanging at 300 yards up the lane from my house. When I shoot these plates, I cannot roll the bench far enough down the driveway to see them. So I built a small shooting platform that sets in the back of my truck. From it, I can either use a front rest or my Harris bipod with a rear bag.
I took a chance using the first mil dot down for the 300 yard target and the second one down to center the 400 yard plate. Previously, I'd only shot paper at 100 yards with this load and adjusted the scope to be about 2 inches high at 100. I am very pleased with how close those two mil dots matched up with the 300 and 400 yard points of impact for the tested load. Some days things just work out better than others. I think I have my coyote load with no load development work at all, so far! :up:
The load is WW-748, 25 grains behind a 69 gr. Sierra MKHP match bullet and Remington 7 1/2 bench rest primers. I believe this little "black rifle" shoots better than I could have expected. My buddy is the original owner and is a gunsmith who did an excellent trigger job on it, which helps a lot. It's a consistent 3 1/2# on my RCBS gauge, with no creep. That's appropriate weight for a coyote/house gun (IMHO).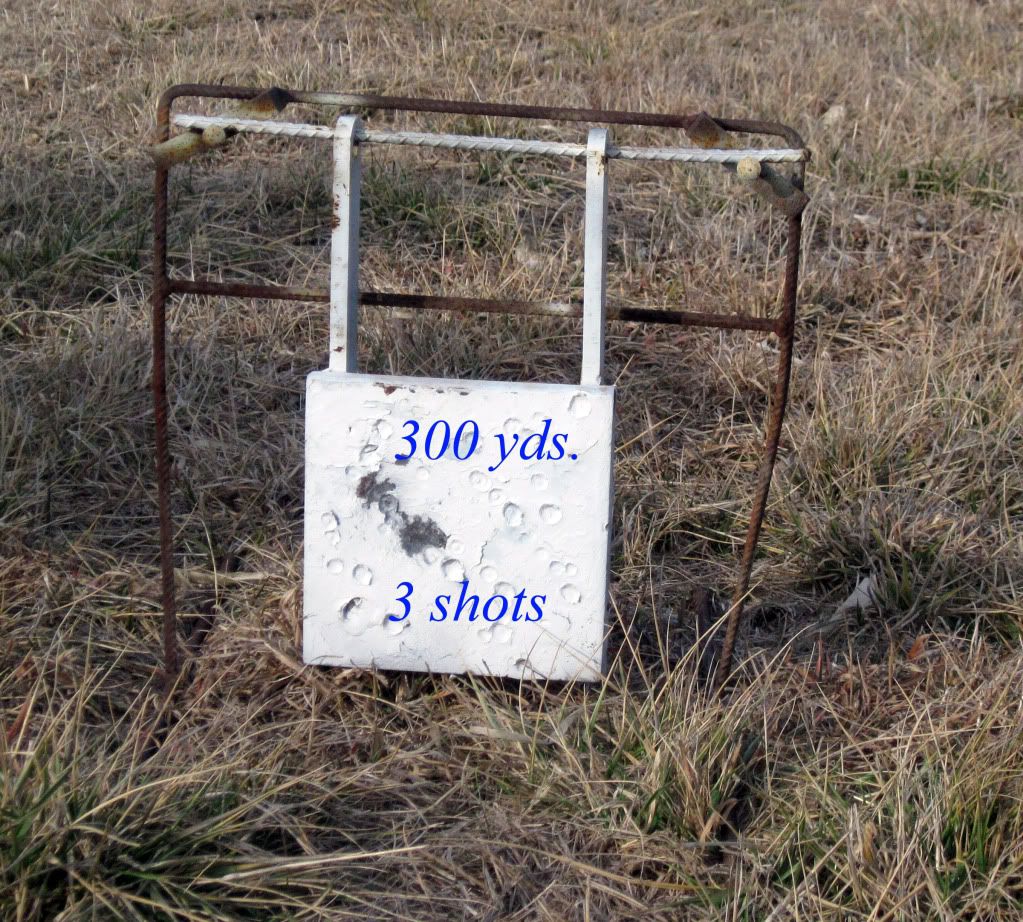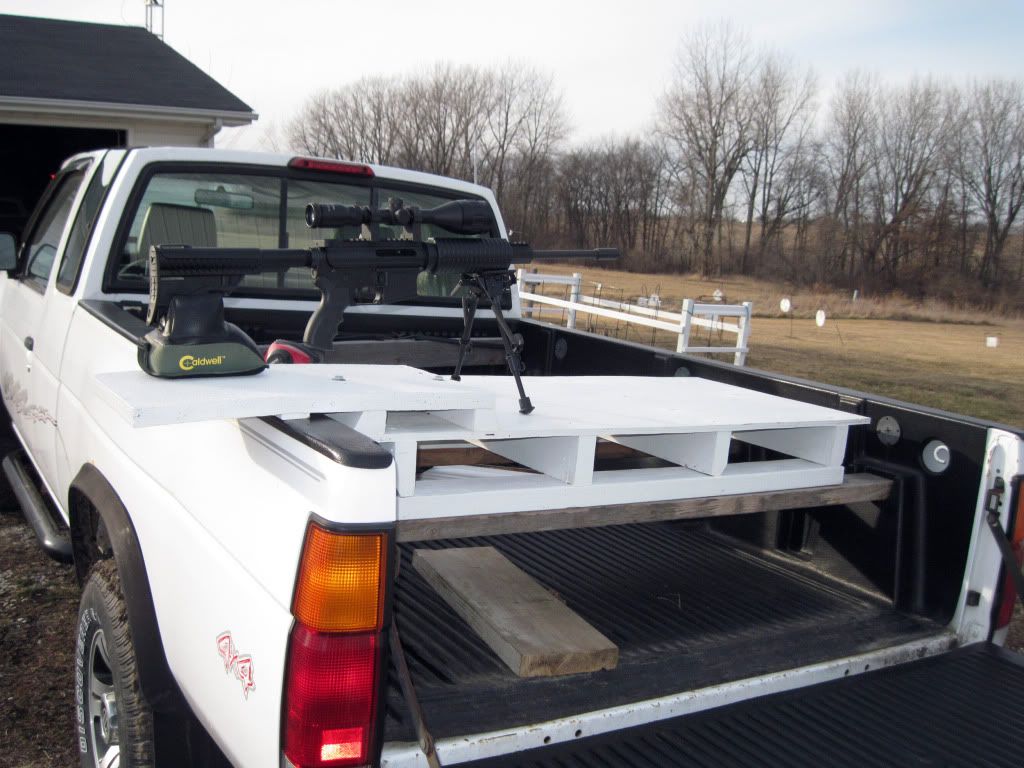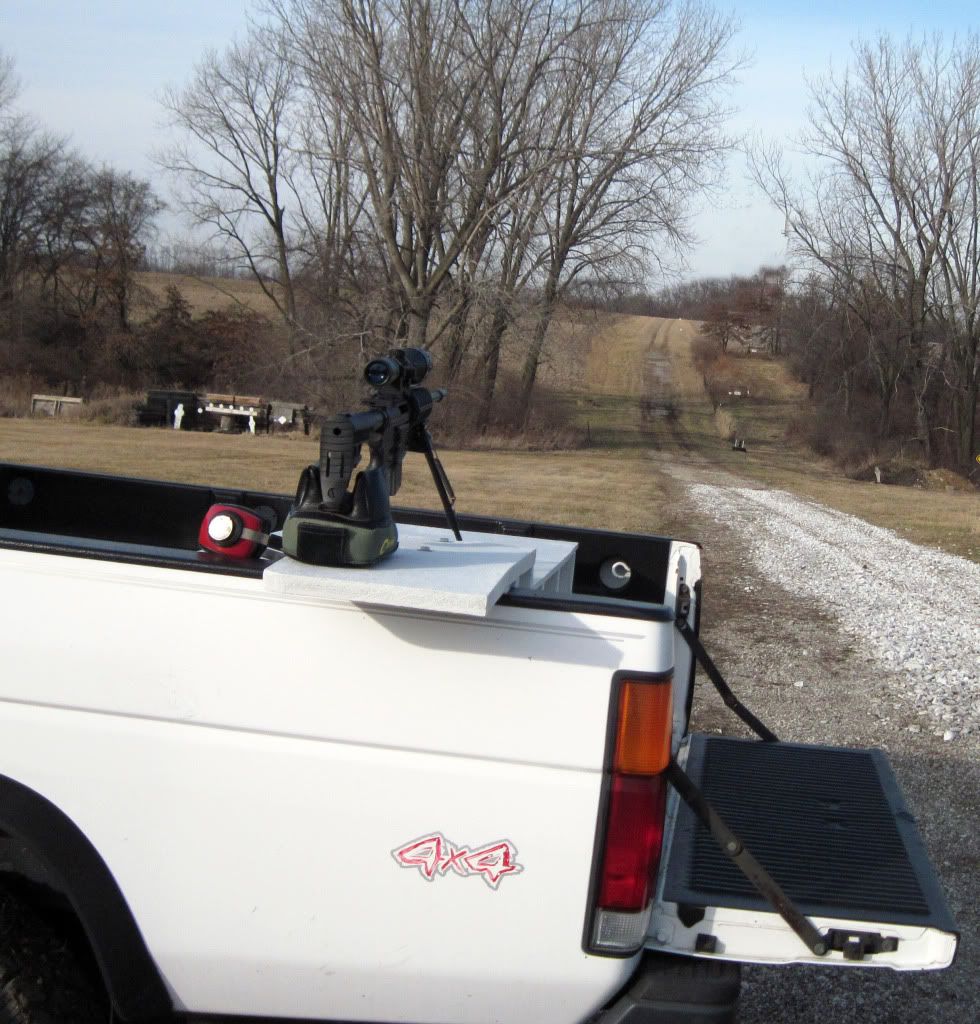 There's no such thing as having too much ammo, unless you're on fire or trying to swim!
Leave a Comment