Home
›
Main Category
›
General Firearms
More new 1911 grips! OR New clothes for the girls!
Jayhawker
Moderator
Posts: 13,530
Senior Member
A couple of weeks ago, I purchased a set of grips from RAASCO for my Compact.
I liked them so much I decided to dress up the rest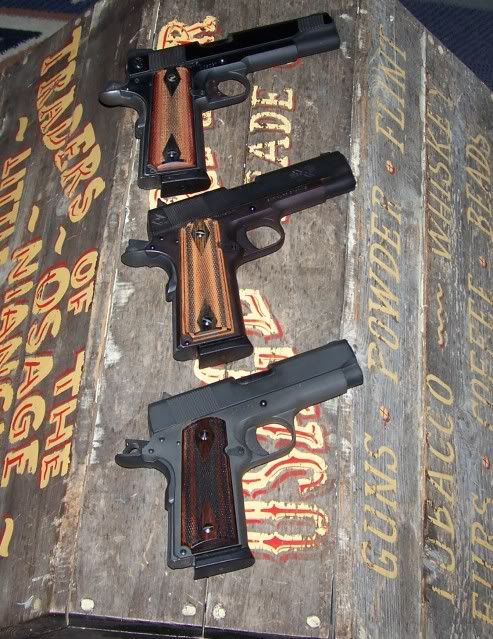 For a time I had grown tired of the classic "Double Diamond" grip, but these folks did such a good job with them, I'm back to liking them...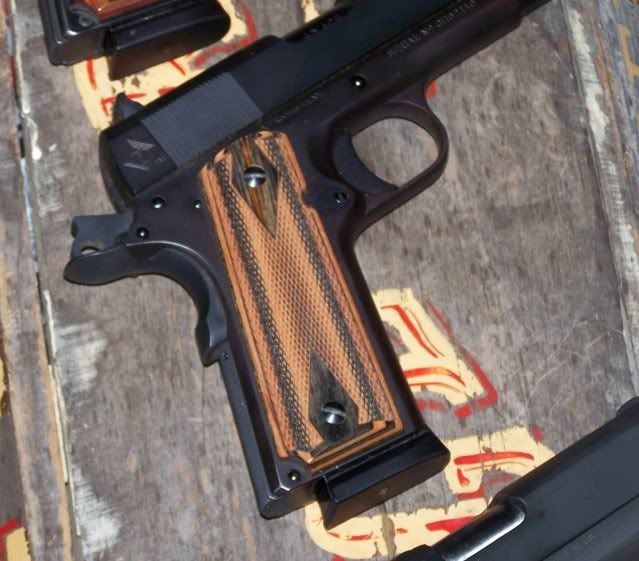 Sharps Model 1874 - "The rifle that made the west safe for Winchester"
Leave a Comment