Home
›
Main Category
›
General Firearms
Another classic coming back to life... Mossberg 146B .22 S-L-LR Rifle
Wambli Ska
Moderator
Posts: 25,034
Senior Member
I used to collect Mossberg .22s from the 40-50s for a while and over the years I have gifted or sold most of them except this guy. I got it as a parts gun for free because it had no bolt and immediately took it all apart and put the parts away in case I ever needed them. The barreled action and stock were just too nice to dispose off but I figured getting another bolt for it would be next to impossible so they went into the "project pile" sometime about 25 years ago.
In comes eBay. I bumped into the old rimfire a few days ago and on a whim I looked on eBay and guess what?!?!?! A Mossberg 146B bolt was up for sale!!! It took a little doing since someone else was bidding on it but when I want someting bad enough a few dollars won't slow me down. It came in the mail today and I found the box with all the rest of the parts. I forgot EVERYTHING in these old .22s was handfit so I had to do some gunsmithing to get the safety to work with the new bolt but it is now assembled and function tested and will be test fired soon.
I've had this rifle for over 25 years and these old Mossbergs (Specially the old tube fed ones) were EXTREMELY accurate guns and they feed/fire Shorts, Longs and Long Rifles. You load this thing up with Shorts and you can pretty much shoot all afternoon. Funny how after carting it around through probably 10 moves it is finally becoming a done project :tooth:
I know it needs a good cleaning but I was so excited I HAD TO post a picture!!!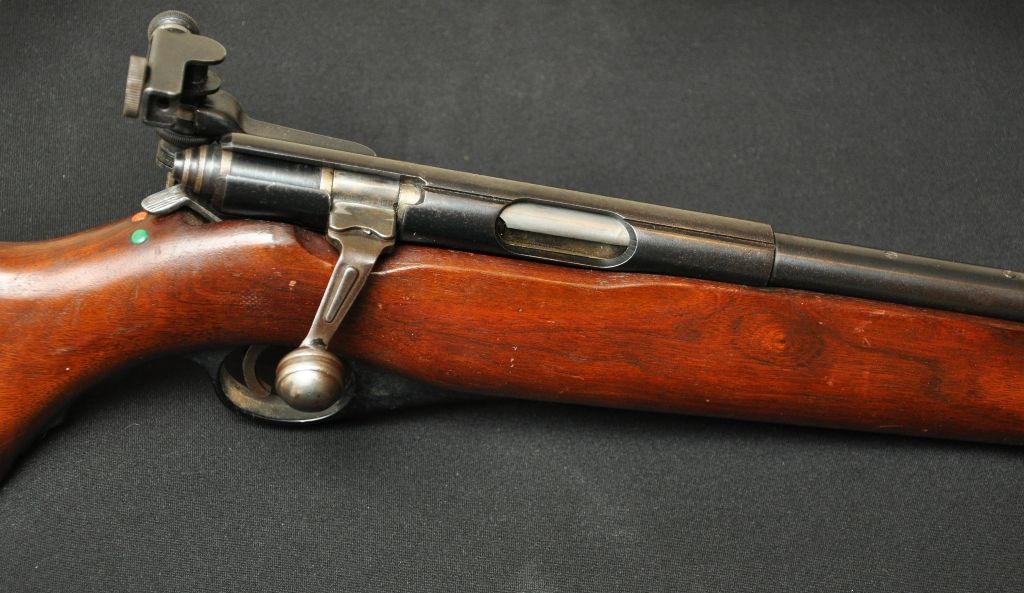 "Attack rapidly, ruthlessly, viciously, without rest, however tired and hungry you may be, the enemy will be more tired, more hungry. Keep punching." General George S. Patton
Leave a Comment