Home
›
Main Category
›
Hunting
Breaking in the .280 Remington. (Caution - Autopsy Photos)
Houston, we have a problem!
Took the kids and my Ruger M77-V in .280 Remington out hunting yesterday evening. Set up on the edge of a field and right at dusk, a doe and two yearlings came out at about 120 yards. Now, if you remember, I'd had a few questions with the 130gr Berger Bullets I'd used in my .260 Remington the other day. Because of those questions, I wanted to try and mirror the same shot as best I could with 140gr Berger Bullets out of my .280 Remington.
So, I waited for the doe to turn and stand, but she wasn't staying still much. Feeding as she moved along. Finally, I had a broadside shot at a feeding walk. Put the bullet right behind her shoulder and she jumped straight up in the air. Hit the ground and ran a semi circle back into the brush with yearlings in tow.
It felt like a good shot and I was comfortable with myself. About 2 minutes later, the two yearlings walked back into the field. This made me even more confident with my shot as they had left her and returned to the field. So, having my original test complete, I decided to drop one of the yearlings with a head shot. Again, at about 120 yards............POP......down it went.
Walked over and retrieved the yearling and took a couple pics.
CAUTION! HEAD SHOT!!!!!!


Yeah, small. But, the quarters smoked and wrapped and cooked over the grill are going to be awesome!
Head was facing me at an angle so I put the round just above the eye and out the back of the opposite side. It was rather dramatic.
Now, the trouble started.
I went to where the doe was standing and found her dig marks. Then, a few feet away.........1 drop of blood. I began to track her running prints and within the first 30 yards, found exactly 5 sparse drops of blood. Once I entered the brush, the blood stopped and her tracks bgan to get jumbled up with other deer tracks.
Now, I can track! It's what I do. But keeping a line on her in that brush and distinguishing her prints from other fresh deer sign was a pain in the butt without the bonus of blood and in the dark. After 100 yards, I felt pretty confident that I had her to the property fence but, getting her there had taken awhile and the kids were getting restless.
I KNEW this deer had to be dead! My shot felt good and with the second head shot, I knew the gun was on. But, only 5 drops of blood and 100 yards!!!! I knew she was over that fence but the grass on the other side was waist high and I couldn't see her or any blood. Talk about pissed off!
It was supposed to freeze last night so I knew the meat would be fine. I planned to come back at the break of dawn with permission to cross that fence.
Returning with permission as the sun came up, I quickly searched the known area for her or more blood. Nothing! I went back to where I figured she'd crossed the fence and went over searching the area. She ended up being about 10-15 yards inside the fence. As I looked at her frost covered body..........a pool of blood lay on the ground 5 feet in front of her. Where was THAT when I needed it!!!???
All night I bounced back and forth between being confident of the shot and doubting myself. It was driving me crazy! Seeing the placement of the entry wound..........I felt vendicated.
(Sorry about the crappy phone pics. I forgot my camera this morning)

Entry:
I was hoping to tuck the round a little tighter to the shoulder like the .260 Remington deer. But, with her walking, I was a few inches back. But still, RIGHT THROUGH THE LUNGS!!!
Exit: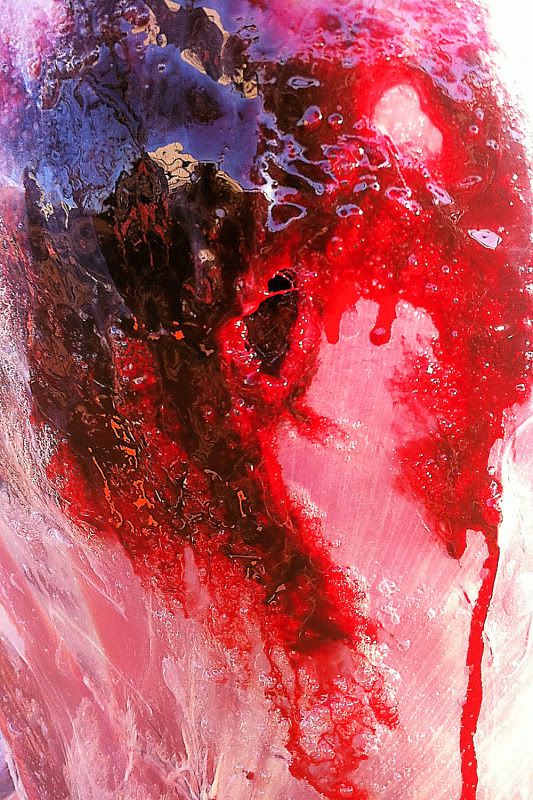 Entry to ribs: (no bone hit going in)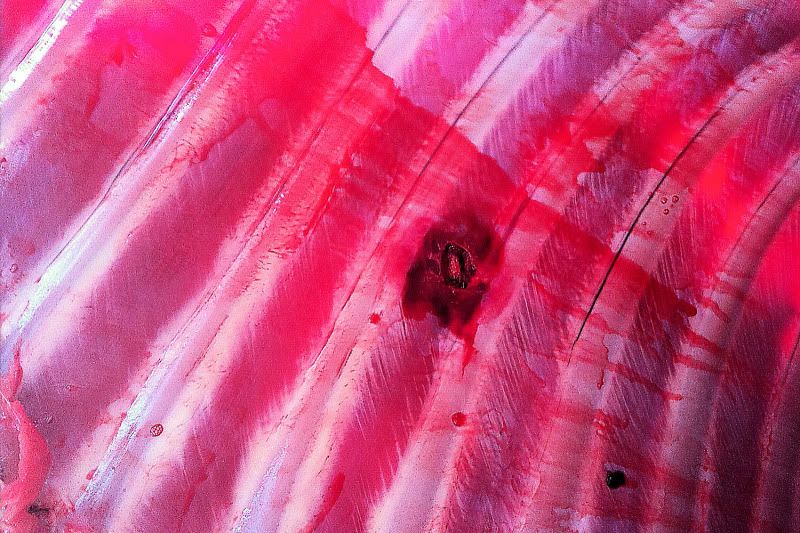 Entry to lungs:
Center of lungs: (Entry on left / Exit on right)
Exit from lungs:
Exit through 1 rib:
Path: (L to R)
The blood you see in the above picture is all that was in her chest cavity.
Glad I found her! She ran something over 100 yards (115 ?) and left a total of 5 drops of blood that I could find. Until 5 feet in front of her where I found the pool.
I am NOT impressed with these terminal performance results!
( I have some errands to run. I will return this evening to discuss further. Talk amongst yourselves. I'm pretty not happt right about now.)
"To Hell with efficiency, it's performance we want!" - Elmer Keith