Home
›
Main Category
›
General Firearms
Cold bore shot..........
orchidman
Senior Member
Posts: 7,735
Senior Member
With everything thats happening between now and when I get back from the SE I needed to confirm that the 7mm08 was 'on target' as I am due to go hunting when I get back.
I had previously worked up a load using Varget and Sierra 120gr psp's. Decided that what I needed to do was not shoot groups, but shoot 1 shot out of a cold bore.
I had previously zero'ed this load to be 2" high at 100yds so that it was roughly PB range out to 200.
Here is the target. The green dot is the point of aim ( at the bottom of the black) for the first shot from a cold bore. Hole in the '9' ring is the first shot.Wind was swirling from the left front at about 45deg.
After shooting the first shot, I waited about 3 mins with the bolt open, then fired two shots, one after another using the yellow dot as my aim point. The 2 shots above the black and slightly to the right are approx 1/2 " apart.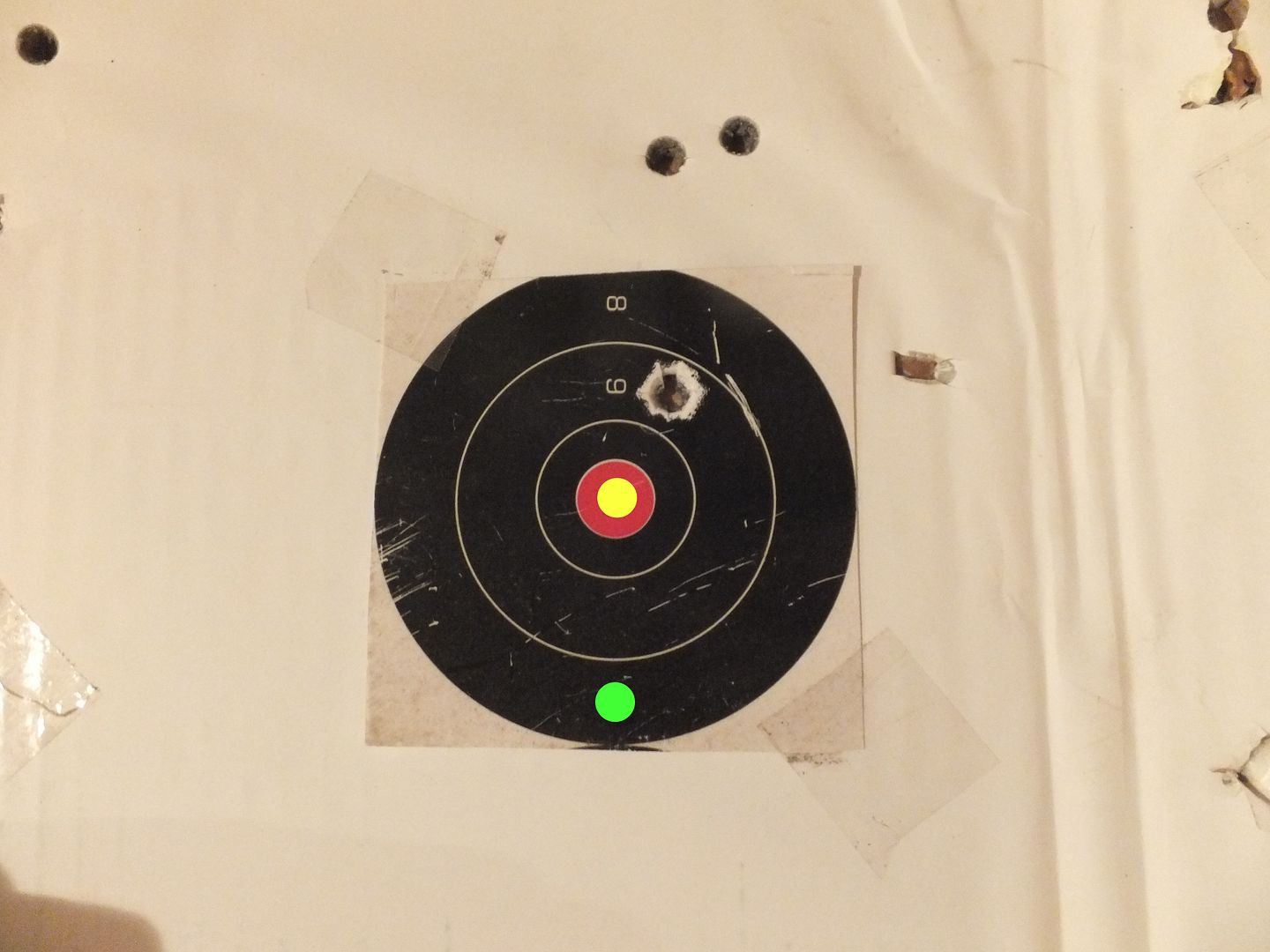 I think it will do the job if I do my part.
Rifle is the T3 lite.
Still enjoying the trip of a lifetime and making the best of what I have.....