Home
›
Main Category
›
General Firearms
Swinging target v4.0
farm boy
Posts: 1,001
Senior Member
Last night at work I had enough free time to knock this together.
It is a 12x10x1.5" mild steel plate. Over all height is 5.5' with 1' of legs to drive in the ground. The bottom of the plate ends up about 3' above the ground. Totally welded angle iron frame for easier patching when (not if) it gets shot up. It also will break down into four pieces and lay flat for easier transport.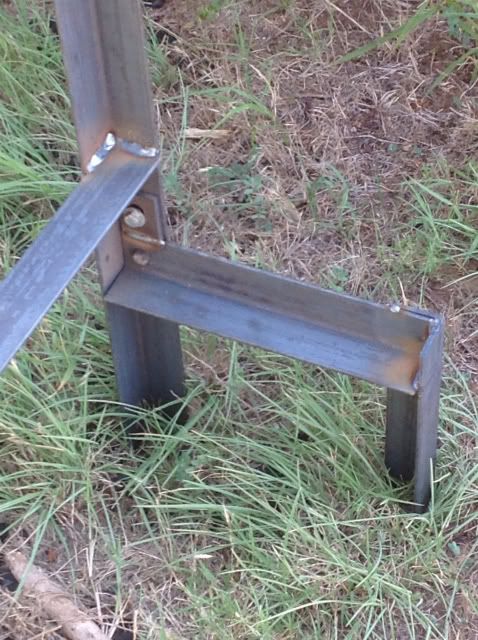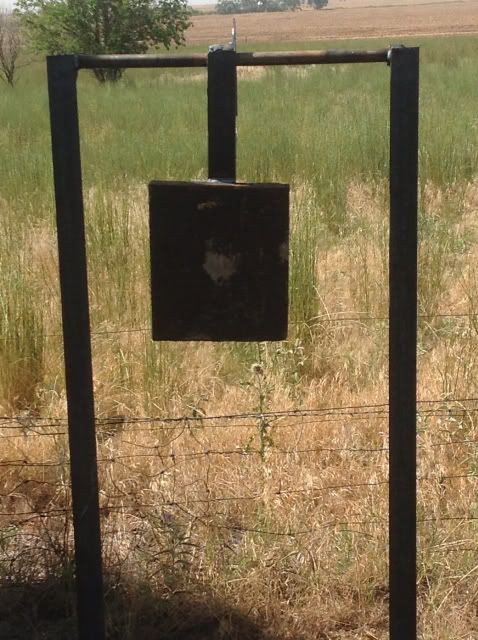 Over all I'm pretty happy with it. I can't wait to range test it.
I am afraid we forget sometime that the basic and simple things brings us the most pleasure.
Dad 5-31-13