Home
›
Main Category
›
General Firearms
A cool .308 followed me home.
JasonMPD
Posts: 6,583
Senior Member
Ever since they came out several years ago, I have wanted a Ruger Gunsite .308 carbine. Well I went back to the gun show to sell a couple more guns and came across a trade opportunity I could not pass up. For a gun I barely had $300 in and $350 cash, she came home with me! It's in great shape and only needs a cleaning. The bore is immaculate and I will be adding an AAC or Surefire brake very soon. Range report to follow.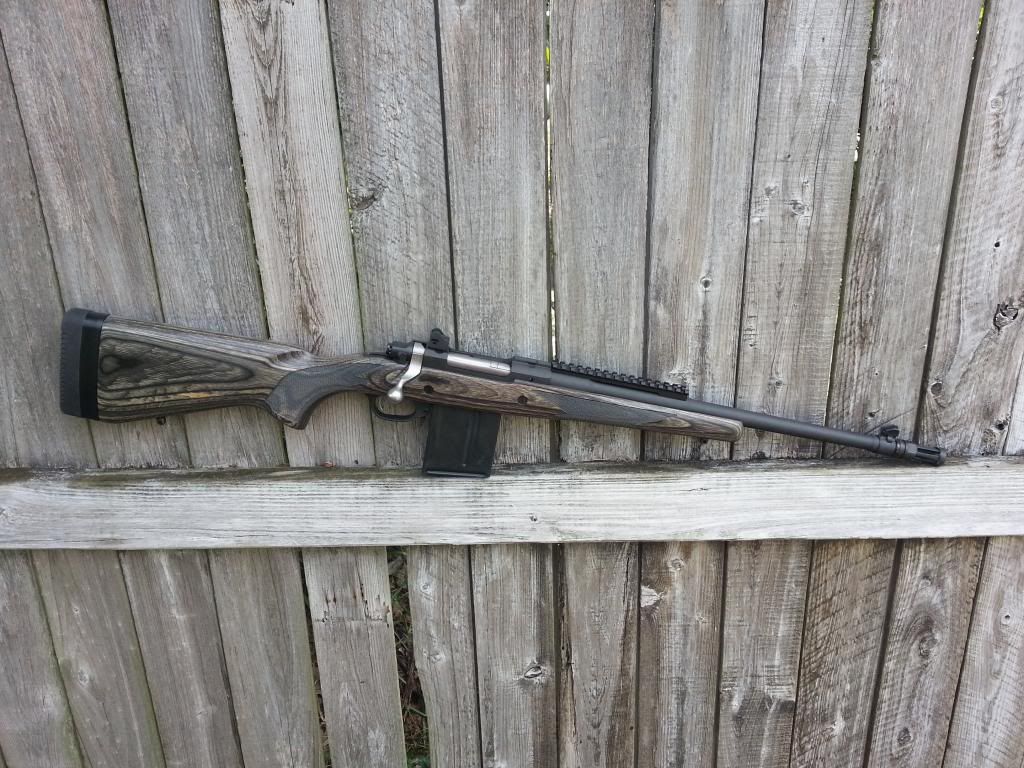 The trigger is very smooth with a clean break at probably 4 pounds. The sights are very usable and the 7 inches of picatinny rail make for some nice optical choices. I'm excited about this rifle!
"There are three kinds of men. The one that learns by reading. The few who learn by observation. The rest of them have to pee on the electric fence for themselves." – Will Rogers