Home
›
Main Category
›
Hunting
Nuisance bear
I used to have a dozen giant white turkeys. Each weighs about 40 lbs. They are ready for slaughter and I planned on putting them in the freezers this weekend. Monday morning, it looks like a bomb went off in the turkey pen. Bloody feathers, carcasses, and wounded turkeys litter the pasture. The evidence shows it is a bear and not coyotes responsible for the carnage. I put out a camera and he shows up last night to pick through the remains of my turkey flock.
This is 75 yards from my front door. He hasn't shown up during shooting hours and I can't trap him legally.
Did I mention he's wrecking my fence?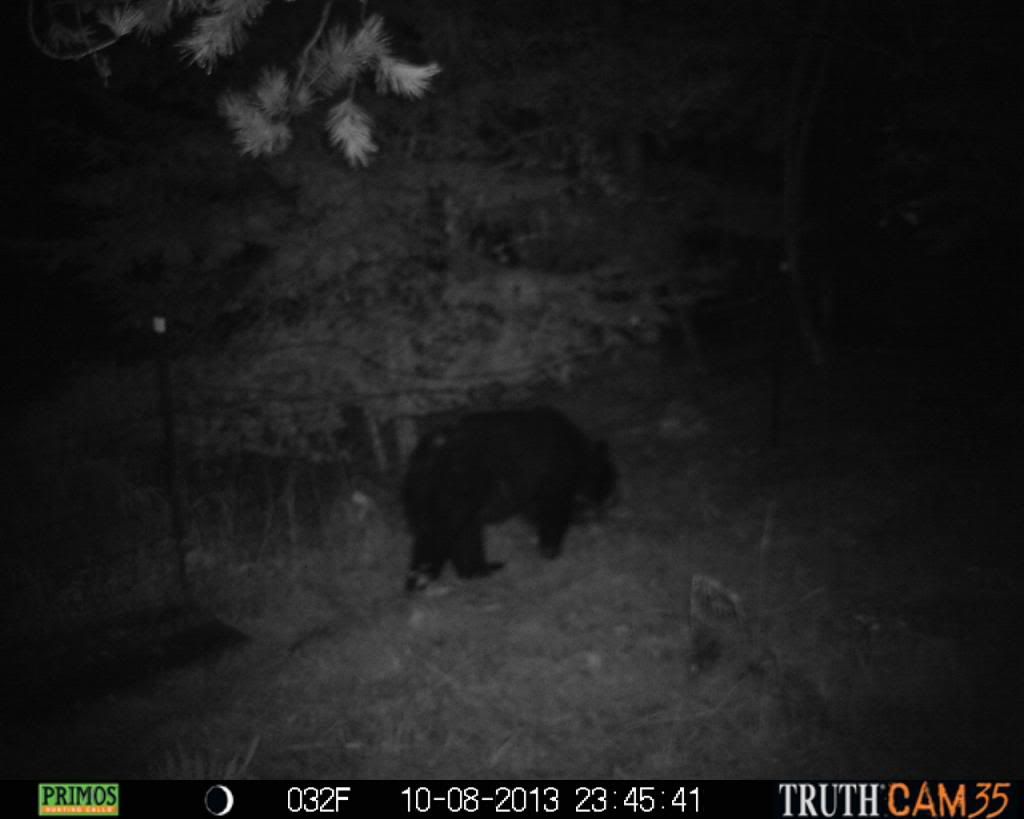 The question isn't who is going to let me; it's who is going to stop me.

Ayn Rand