Home
›
Main Category
›
Hunting
The view from one of my shooting houses (with 4 deer)
Alec, this should look familiar to you
This is also where I killed the snake while clearing the ares for the right side green field. (And where I screwed my shoulder up while tracking wife's deer last season)
Yep, 3 mature does and a fawn. When I went today to swap the memory cards, and move the camera to my other shooting house I ran the doe and fawn off the right side (~11:00am today).
I was hoping I could convert the entire time lapse file into a video, but I haven't been able to yet
The doe on the right is ~30 yards and the 3 on the left are ~60-80 yards.
The reason I titled this thread the way I did, the game camera was locked to the front of the shooting house
edited because I figured out how to covert it to a video file
[video=youtube_share;yeRKgOZxYBU]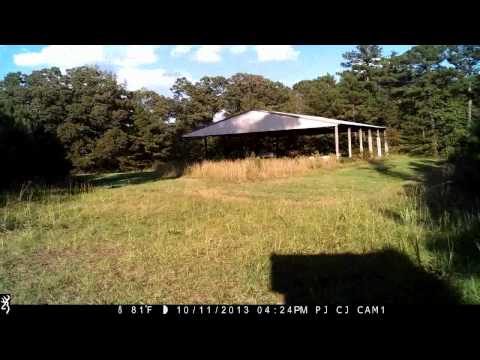 Seven Habits of Highly Effective Pirates, Rule #37: There is no "overkill". There is only "open fire" and "I need to reload".