Home
›
Main Category
›
General Firearms
6mm Remington in the Mill
snake284
Posts: 22,429
Senior Member
OK, this has been a big summer for me and guns. I bought a Model 200 Stevens in .223 Remington, a Ruger 10-22, I had a .257 Roberts AI built, I bought a 7mm Rem. Mag. on an auction on Gun Broker, and now, my gunsmith has another of my Yugos doing his magic and transforming it into a sporter. When I left it with him I just told him to bend the bolt, drill and tap the receiver, take the rear site off of the barrel so I could mount a scope, and put a Beuler Safety on it so it will clear the scope. But these are not expensive to have done and if I'm going to do this, I might as well have him put on a Timney trigger, screw in a 24" Shilen Sporter diameter barrel, and mount a Leupold Redfield Revolutions 4-12X40 Scope on it. Then that will do me for rifles for awhile. This will give me time to contemplate my final Yugo build which will probably be something in the 6.5mm class. Here's a pic of the soon to be 6mm Remington rifle with none of the revisions done to it yet except it is on the Boyd's Pepper Laminate Stock that I finished in Poly Urethane.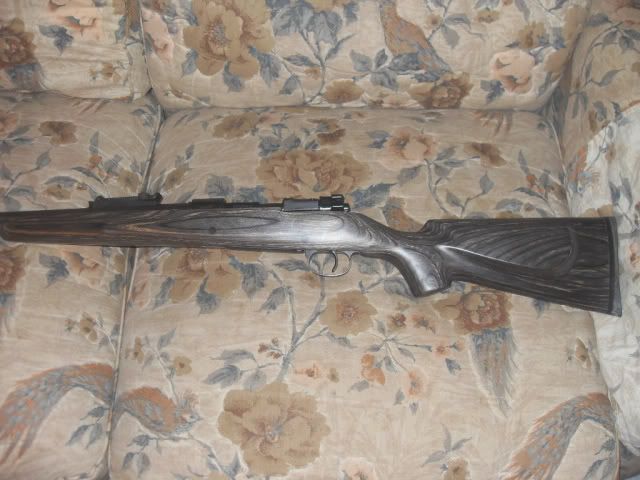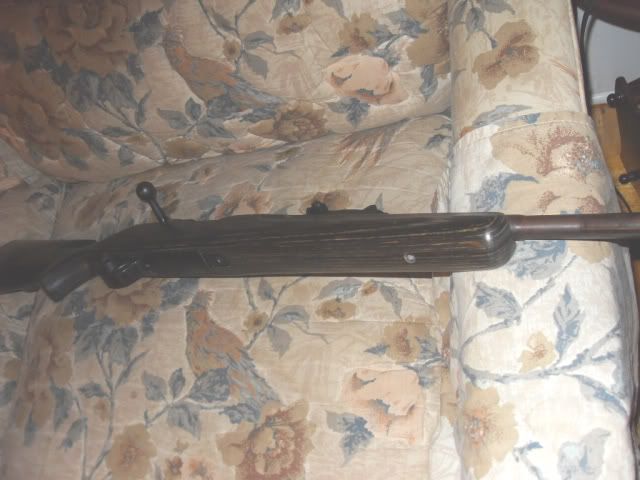 Daddy, what's an enabler?
Son that's somebody with nothing to do with his time but keep me in trouble with mom.