Home
›
Main Category
›
General Firearms
Hey Dillon Owners
PFD
Senior Member
Posts: 1,726
Senior Member
There is a site that will do the "mix & match" of conversion kit parts for you so you can avoid ordering parts that you already have.
I found it because I'm going to start loading .40S&W and almost bought a $45.00 conversion kit but after I entered the kits I already had into this website it told me that I could use the 9mm plate and the .38 buttons that I already had. I just need to purchase a powder funnel "W". Pretty cool.
It's isn't a commercial site but does accept donations so hopefully this is kosher.
(Works for 550, 650 and 1050's)
http://thegunwiki.com/apps/calconversion/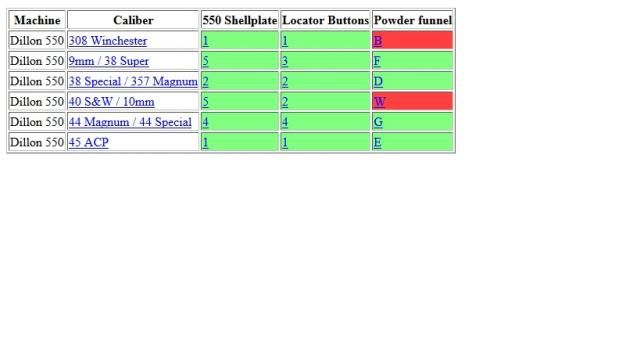 That's all I got.

Paul