Home
›
Main Category
›
General Firearms
Miami Gun Show 7-26-2014... Sometimes the stars align.
BigDanS
Senior Member
Posts: 6,992
Senior Member
I went to the show today with the intent of finding a vintage 45-70 that was JM made. I never expect a lot from the Miami Shows, because typically they are over priced on most things. I know many of the vendors because over time I show up again and again.
This first table that catches my eye, is Gun Country. Almost every show I attend he one thing I don't buy that I kick myself over. This was not going to be one of those days. I look down and see this....
A used GP 100, about 6 months old, and 2/3's the price of new at $400. I look it over and decide it has come home with me... I now have a heavy duty .357 stainless gun to train my students.
Next, I pass by Airport Pawn and Guns. I have been shopping them for years, and I look down and see this, a 1979 pre cross safety JM marked micro grooved model 336 in 30-30 with a Leupold mount and rings, and a Tasco World Class scope marked on sale... $300 out the door! I have no need for a 30-30, but it had to come home with me.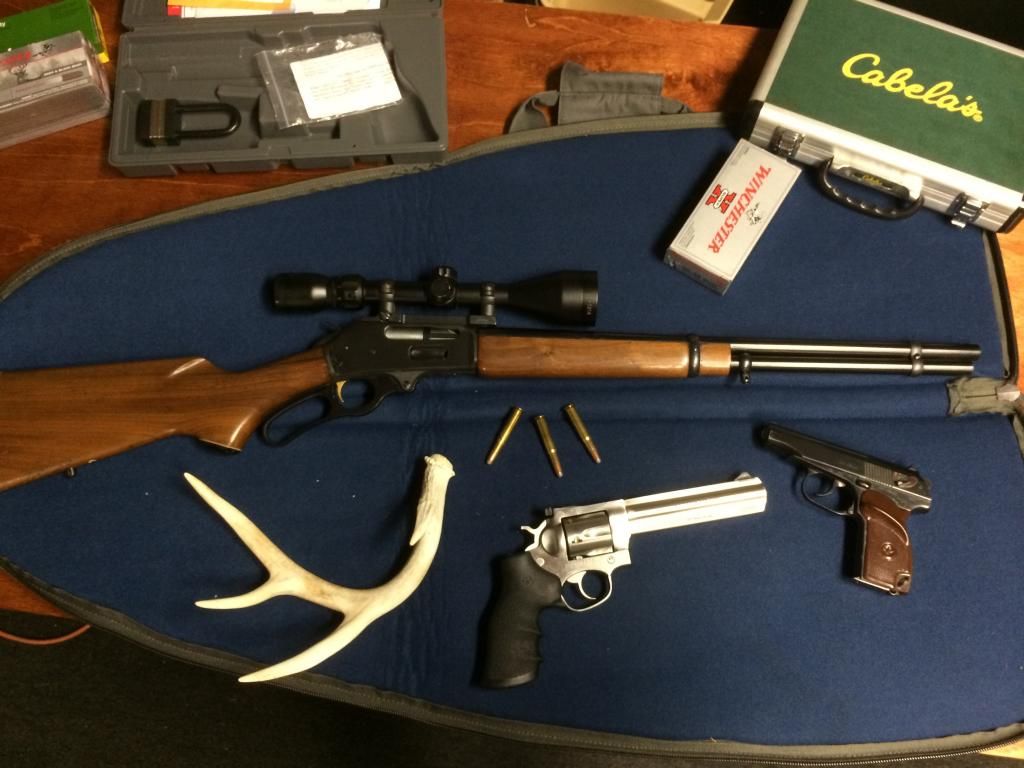 Finally, on my second go around, I spot a 1962 E. German Makarov wearing a Chinese grip, $239.00 and it had to be mine as well...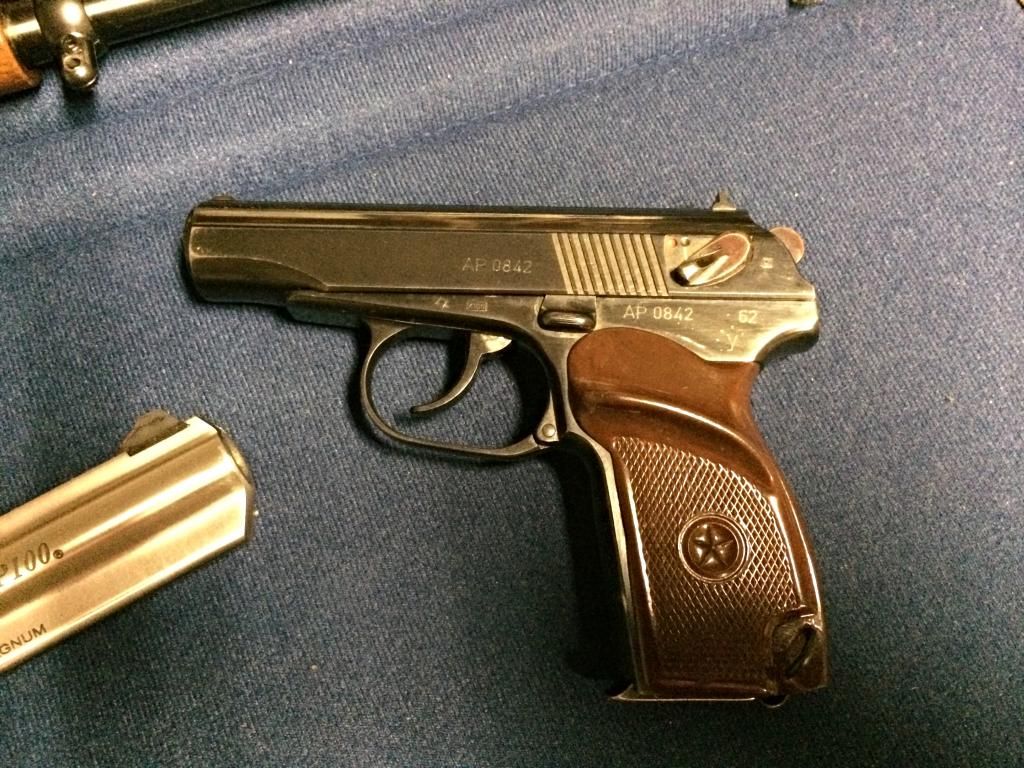 So how can this get better?
I turn around and there are Enzo ( Wambli )and Ron ( Diver43 ) there independently. We shop a few tables and I find some 7.62x54R brass with boxer primers, some 30-30 ammo and a case for my new rifle.
Lunch at Hooters with the guys ( 3:00), then home.
Without a doubt this show made up for the past 20... best gun show in a long time.
I am still without a 45-70, but now I need to learn about shooting the 30-30...
D
"A patriot is mocked, scorned and hated; yet when his cause succeeds, all men will join him, for then it costs nothing to be a patriot." Mark Twain
Alcohol, Tobacco, Firearms and Explosives.... now who's bringing the hot wings? :jester: