Home
›
Main Category
›
General Firearms
New wheel gun
Farm Boy Deuce
Senior Member
Posts: 6,083
Senior Member
This afternoon I was able to trade for a Smith and Wesson 681. Four inch barrel two sets of grips two speed loaders.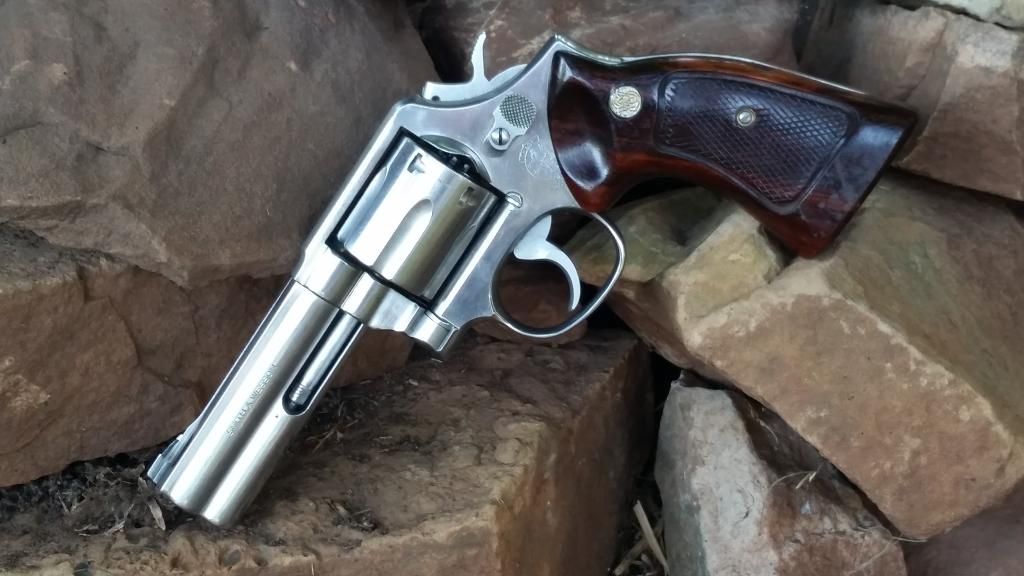 The best part is I was able to trade off a subpar 9mm, the worst part is I had to let go of my SKS.
This is my first S&W. The trigger is AWESOME! Balance is perfect. Someone had the barrel ported, it looks like Magna Porting.
I am afraid we forget sometime that the basic and simple things brings us the most pleasure.
Dad 5-31-13