Home
›
Classifieds
›
Accessories
FS: Wilson Combat T.R.I.M. Rail, 14" (AR15 handguard)
JasonMPD
Senior Member
Posts: 6,577
Senior Member
I am selling my Wilson Combat T.R.I.M. free float rail. It retails for $359. It comes with the following:
1. 14" aluminum free float hand guard
2. picatinny section (good for bipod mount/vertical grip/light)
3. Barrel nut with locking screws
4. Barrel nut shim (aid with timing the nut if needed)
I am also including the Snap-On 1-3/16" crow foot wrench (3/4 drive) I had to buy for the install (cost me $35).
I am asking $250 (for this forum only). Please pitch in $5 towards shipping, but I won't require it.
Picture note: rail is NOT bent. It's a lighting illusion.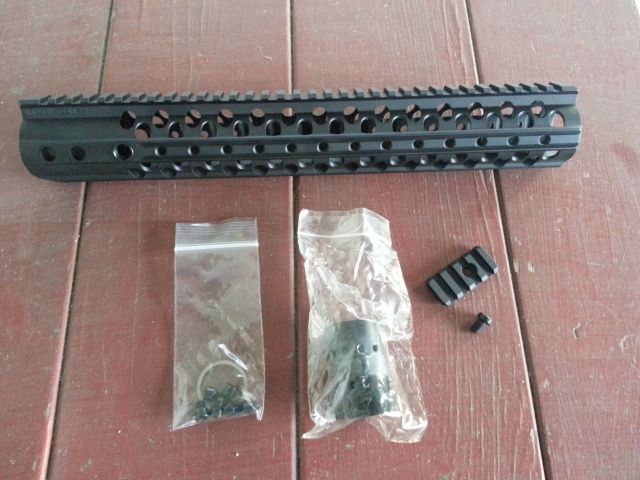 "There are three kinds of men. The one that learns by reading. The few who learn by observation. The rest of them have to pee on the electric fence for themselves." – Will Rogers