Home
›
Classifieds
›
Ammunition
Assorted brass for sale/trade
minnesotashooter
Posts: 832
Senior Member
I bought a few lots of brass at an auction today and have no use for them.
Please feel free to make an offer. I'm always looking for bullets or brass for 38/357 or .223. Would sell these as well.
Here's what I have-
7x57 Mauser- 44 pieces cleaned and deprimed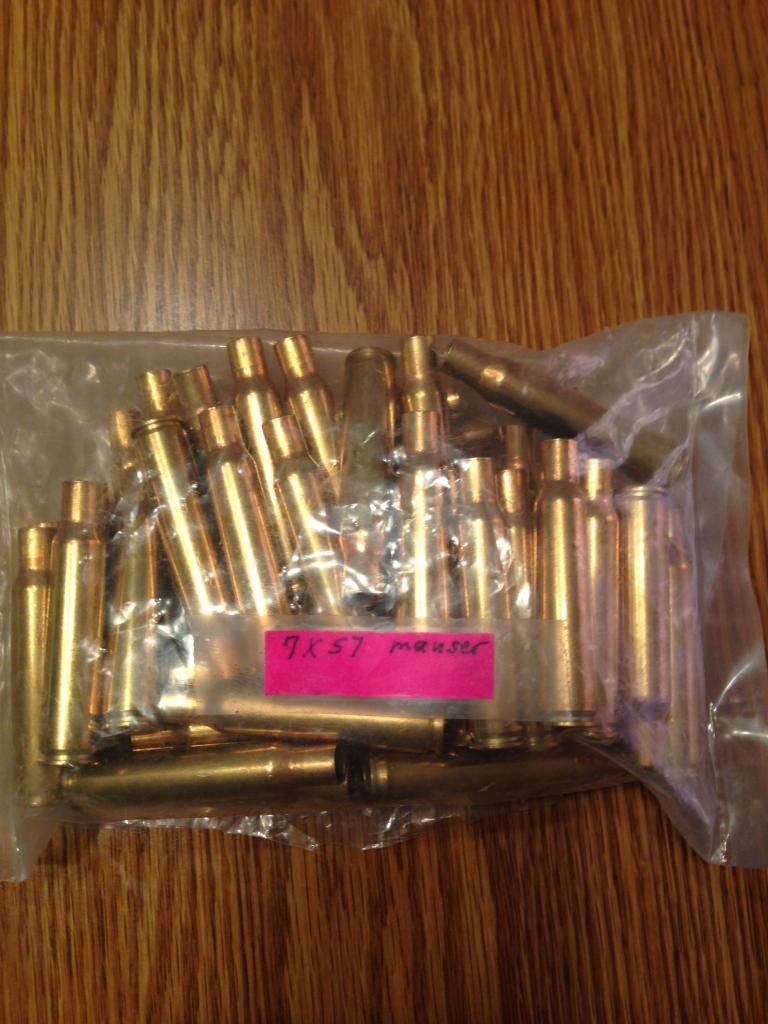 7.65x53 Argentine- 152 pieces new in Prvi partizan packaging. Made in Serbia
8mm Mauser(I think). I there was a loaded 8mm Mauser in the package but I don't see much on the head stamp. See pics below. There is about 32 pieces. I really don't even know if these are 8mm so if anybody wants them, I will send them for free since I really don't know what I have.