Home
›
Main Category
›
Second Amendment/Politics
Civil Asset Forfiture
alphasigmookie
Senior Member
Posts: 8,947
Senior Member
[video=youtube_share;3kEpZWGgJks]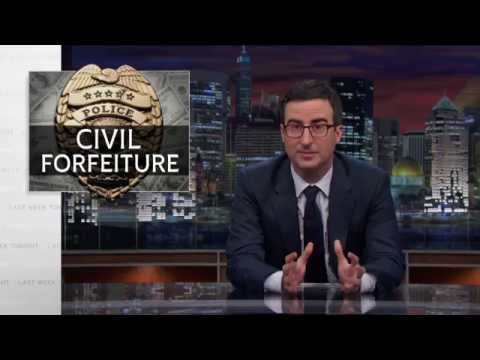 This has come up before sporadically in different threads here and there, but I wanted to start a more comprehensive thread on this topic. John Oliver tackled the issue in the video above. While many of you may not agree with his politics in general (or may have never seen him), he's 100% spot on on this issue. Frankly it's an issue that rarely gets enough attention, but it seems that lately it has been getting some, which is a very good thing.
The law essentially says that the police can seize your property, especially cash, for basically no reason and that it is up to you to prove that the property was yours and obtained legally. Of course the the process for getting it back is intentionally challenging and expensive so most people either cannot afford to get their property back or it's not worth it. While the original purpose is to catch drug traffickers and terrorists, it ends up being used against many small business owners and regular middle class citizens who then have little recourse. To make matters worse, in most states the law enforcement agencies are allowed to keep the money and stuff the seize and spend it pretty much however they heck they want. This obviously sets up a perverse incentive to where the LEO's actively seek to steal people's money, even if they have little reason to be suspicious that the money is the result of a crime.
You know the government is in the wrong when you have
The ACLU:
https://www.aclu.org/criminal-law-reform/civil-asset-forfeiture
The CATO Institute:
http://www.cato.org/events/policing-profit-abuse-civil-asset-forfeiture
And the Heritage Foundation:
http://www.heritage.org/research/reports/2014/03/civil-asset-forfeiture-7-things-you-should-know
All on the same side as the Washington Post and the New York Times:
http://www.washingtonpost.com/news/the-watch/wp/2014/10/03/another-civil-asset-forfeiture-outrage/
http://www.msn.com/en-us/news/us/law-lets-irs-seize-accounts-on-suspicion-no-crime-required/ar-BBbbfW3?ocid=mailsignout
This crap has to stop. NOW!
"Finding out that you have run out of toilet paper is a good example of lack of preparation, buying 10 years worth is silly"
-DoctorWho