Home
›
Main Category
›
Hunting
My first game animal with the 6.5-284 Winchester
Blackbuck Antelope


Went out to the ranch this morning where I've been eradicating hogs at night. I'd been seeing this buck as I scouted out locations for the hogs during the day. But, I never had anything with me to take him with and he was skittish enough to split every time he saw me from a distance. Well, today I was ready.
Dropped off in a low spot from where I'd been seeing him in the wheat fields. Stalked up a bar ditch along the two track road that paralleled the fence to the field. As I topped the rise, i saw him out in the field. Kept crawling along the ditch until I reached some trees that provided cover to pop out of the ditch. Ranged him at 133 yards and set up to shoot between a gate post and gate but he was partially obscured by close vegetation to me. So, I waited for him to walk forward a bit. Finally, he did and I sent the 140gr A-Max on it's way.
On impact, he tensed up and froze. Then, his back end sank to the ground slowly and he fell over on his side. It was over.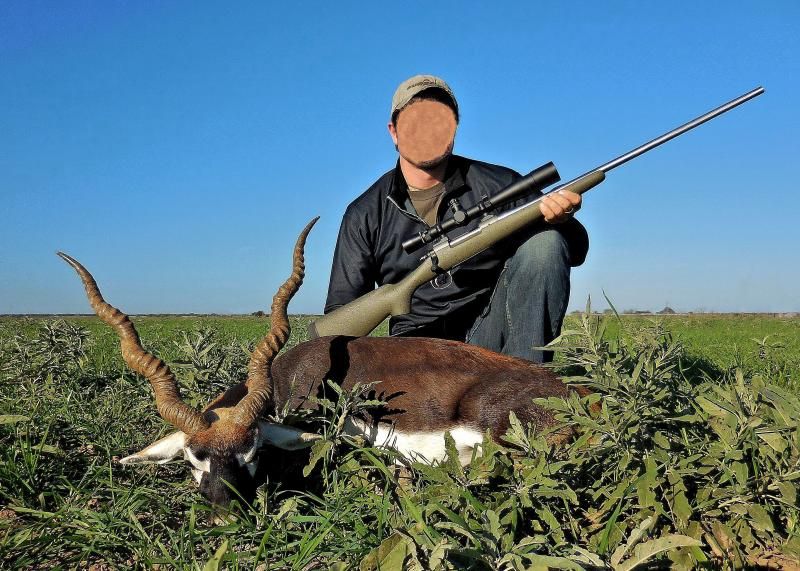 The last Blackbuck I've taken were back in the mid '90s. Both of those were taller and more mature (Black). But, this one is wider and heavier (bases) than either of my other bucks. I'm pretty happy.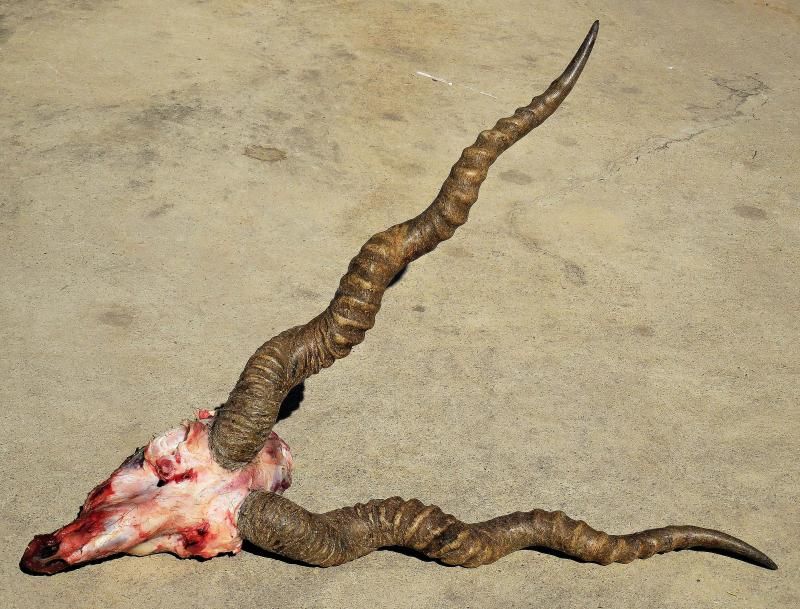 I was sorely tempted to bring a handgun and take him that way, but I'd never taken an animal with my 6.5-284 that my friend built me and it had been a few years since I'd gotten it. Figured, it was time for that rifle to fulfill it's duty.
The A-Max performed perfectly as always. Excellent terminal performance. Can't ask for better.
"To Hell with efficiency, it's performance we want!" - Elmer Keith