Home
›
Main Category
›
Hunting
Pics of my Last Doe
I promised I would show pics of that last doe I killed with my .257 AI. Here they are:
This is the deer before skinning: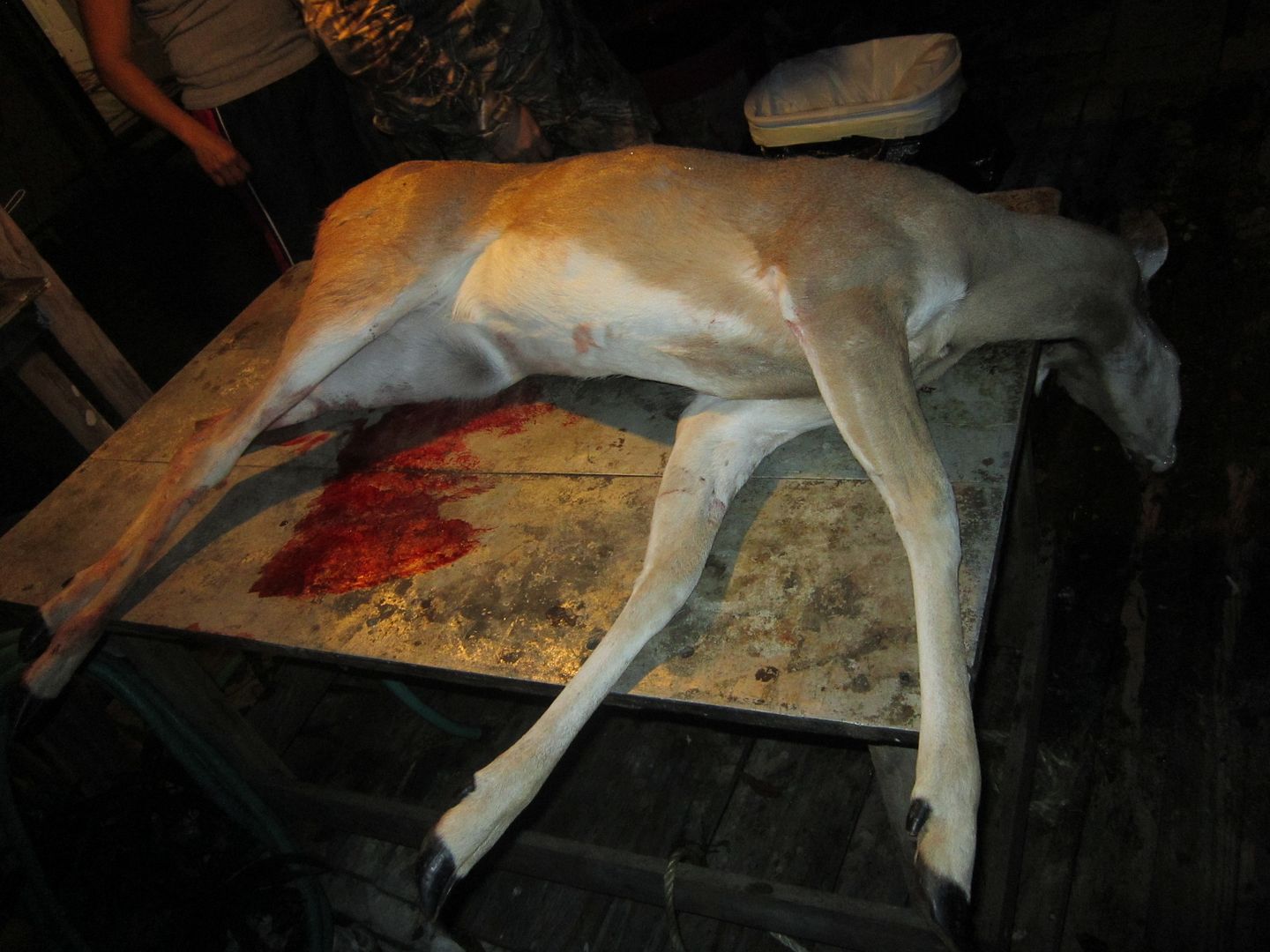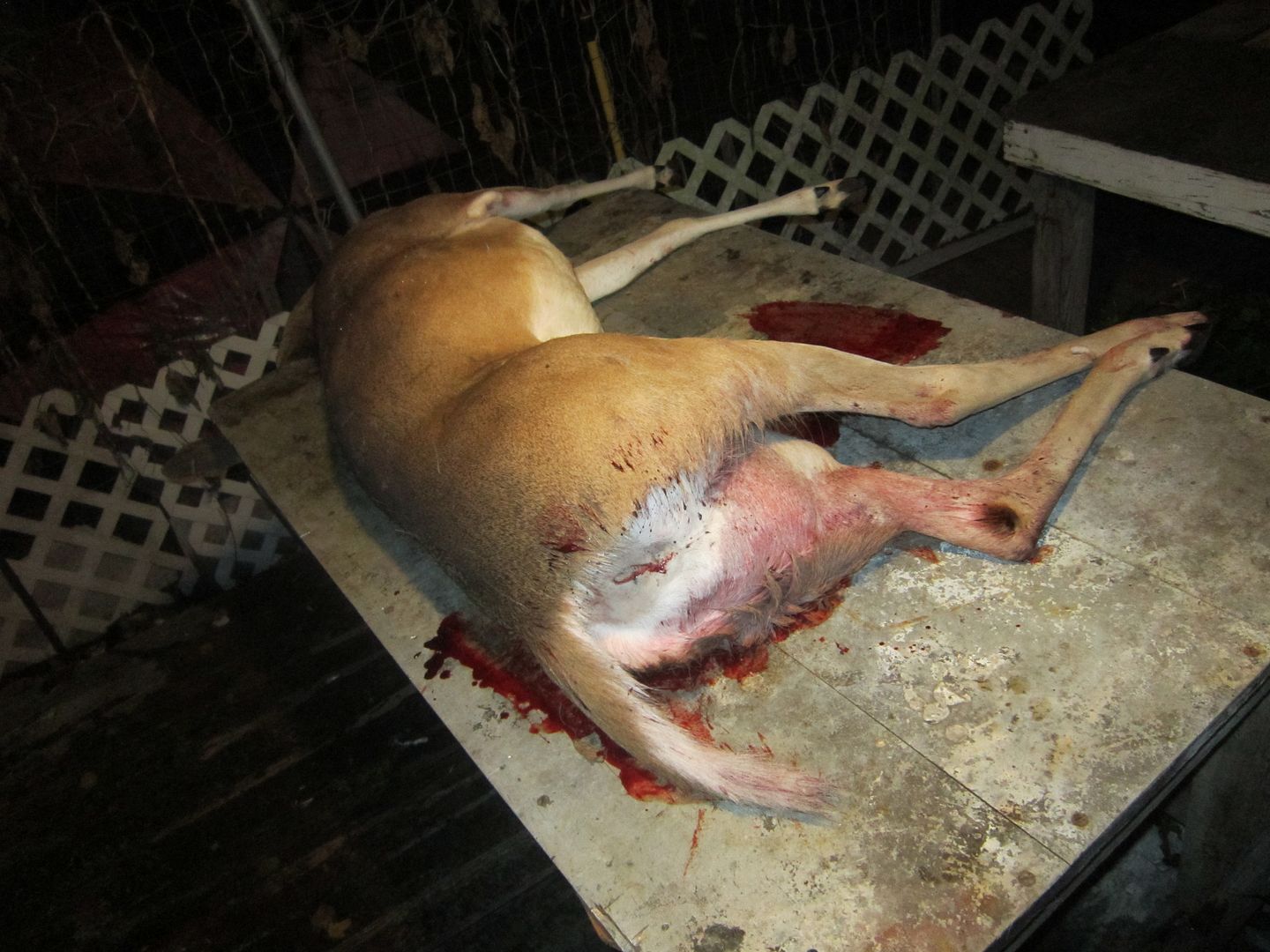 I stuck this wooden spoon in the entry hole. I still don't know how I hit that low and to the left.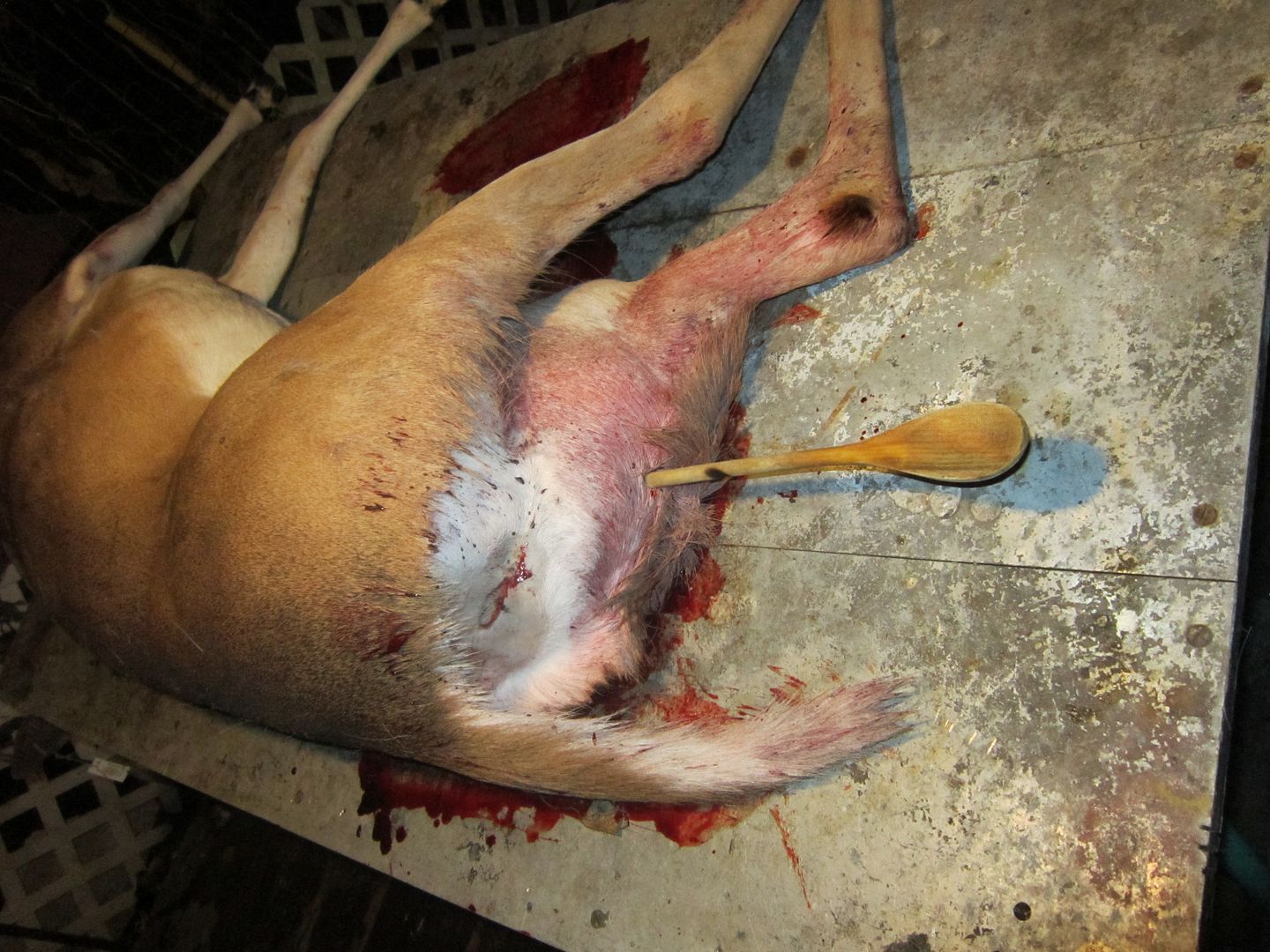 Same pic with arrow showing where I was aiming.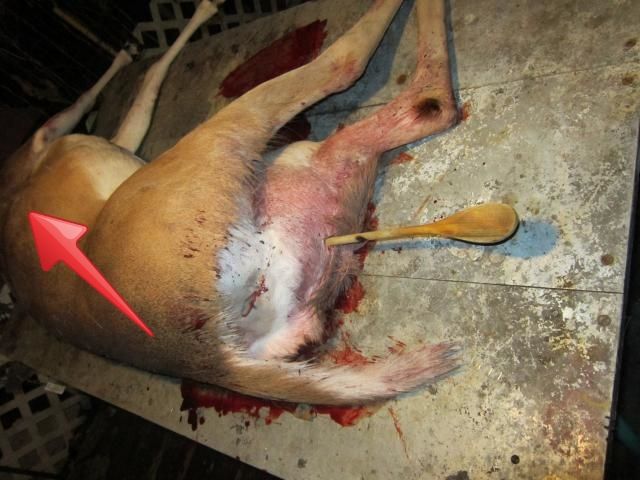 Another angle on where I was aiming.
That barefooted surgeon at work.
More skinning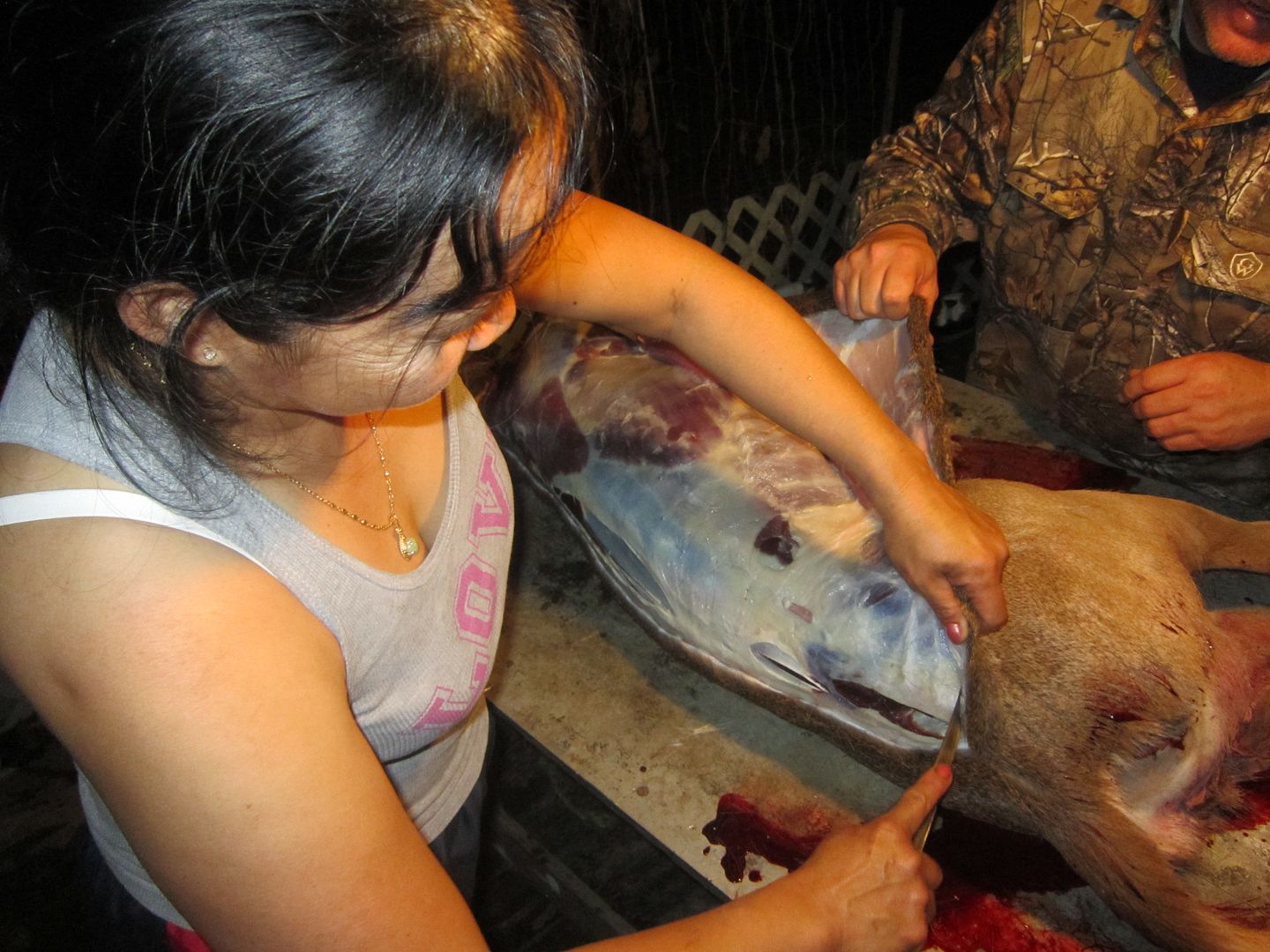 Blayne, his dad Bobbie, and the surgeon Fe
When I told her she was known on the forum for skinning barefoot she at least put on her flip flops.
Here's the hind quarter I hit. She actually saved some meat off of it, though not much. That Combined Technologies Ballistic Tip 115 grain bullet coming out of the barrel at 3000 FPS did a number on this ham when it hit the bone. Mind you, this wasn't but about a 40 yard shot, so it still had a lot of velocity when it hit.
Give a Filipino a Machete or a Bolo knife, not much difference, either a man or woman, and stand back. The blood, meat and bone are gonna fly!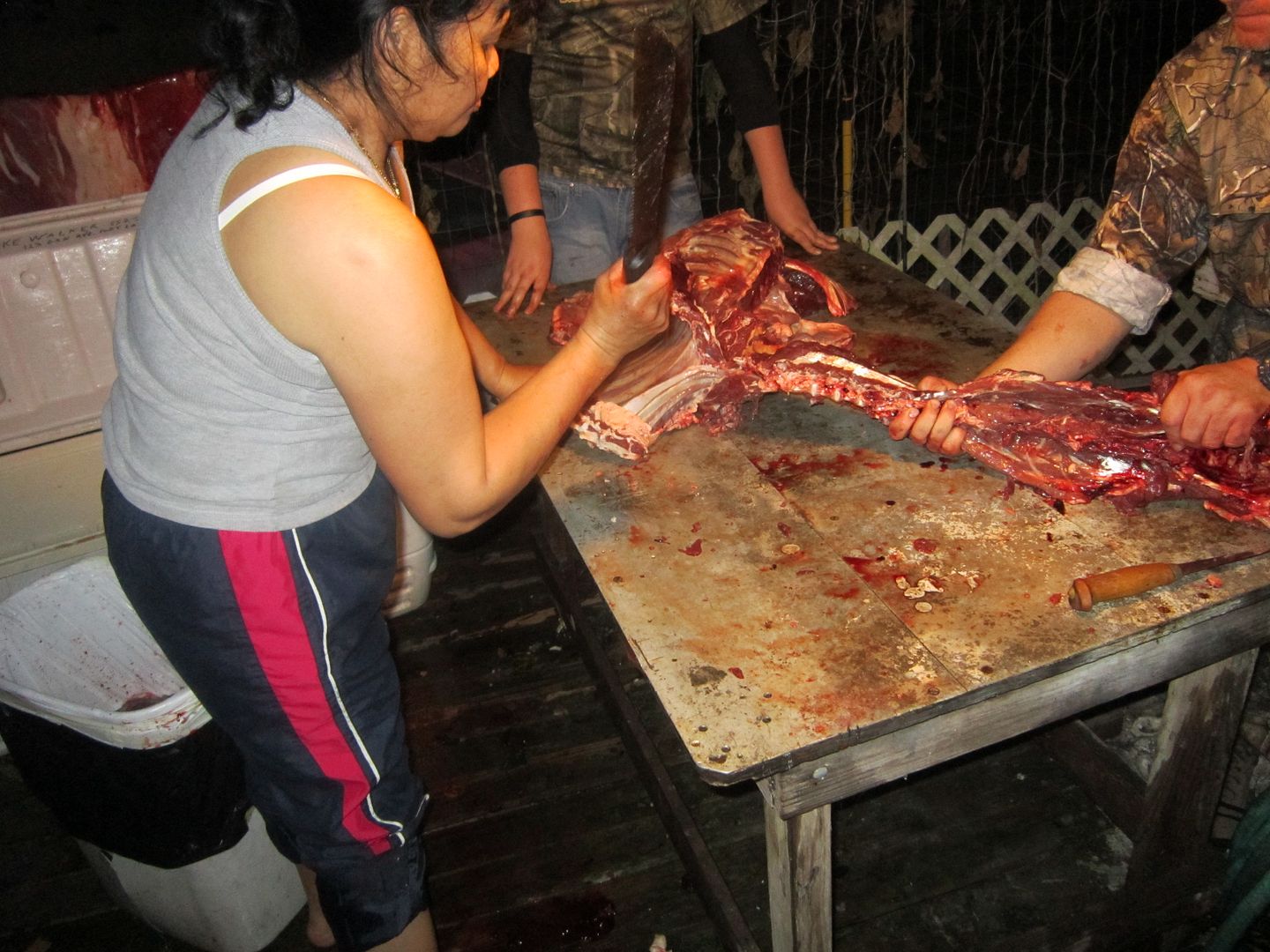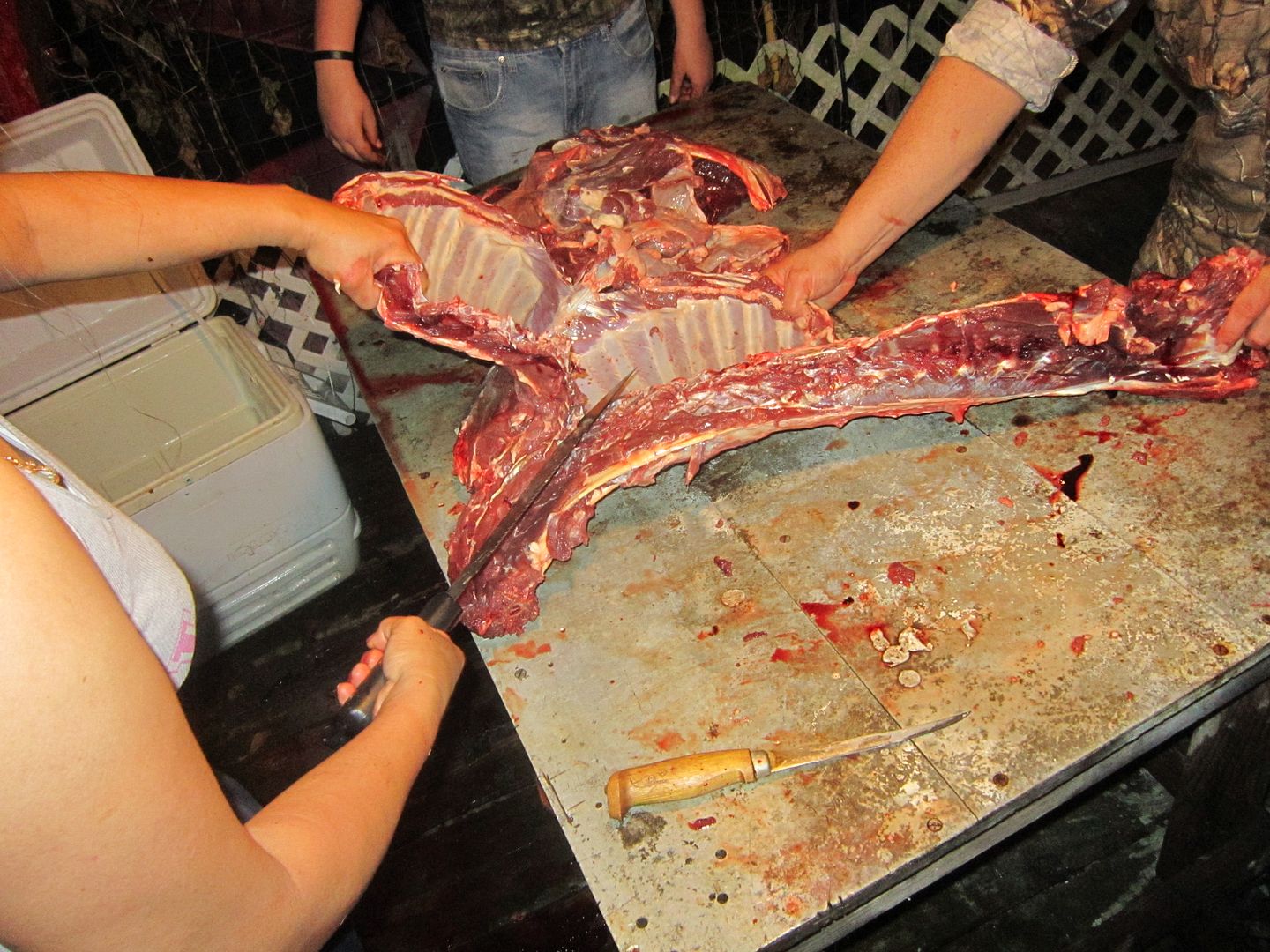 That's about it for now.
Daddy, what's an enabler?
Son that's somebody with nothing to do with his time but keep me in trouble with mom.