Home
›
Main Category
›
Hunting
I was afraid this would happen....which is why I havent posted this up sooner.
Woke up this morning at 6am and wandered through the house looking to see what Santa had brought me .......................and didn't find anything.
I think he is still pissed that I shot one of his Reindeer a few days ago...............and judging by the look on the animals face, the deer was pretty shocked as well..........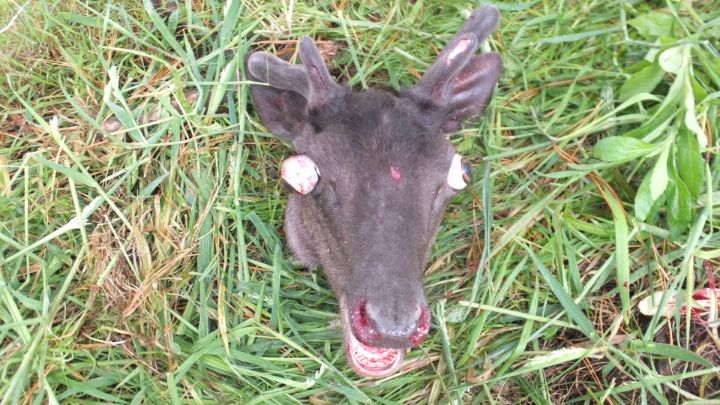 ...or maybe it was the lingering smell of the backsteaks I had for dinner last night that caused the rest of the reindeer to bypass the house.
You guys with little children might have to warn them that Santa might be a little late this year............cos he may be turning in large circles due to the imbalance of his reindeer team.
Rifle used was the suppressed Sako 222
50gr Sierra psp over 26gr of Varget
Was shooting downhill, the bullet entered high halfway down the neck, broke the spinal cord then travelled at right angles down the neck before breaking the offside shoulder. Recovered the jacket and some fragments of lead after the projectile had passed through the shoulder bone. The deer was standing at right angles to me.
It anchored the animal on the spot but as it was still moving a second round was placed behind its ear.
I might have to go buy my own presents this year when the shops open again on Saturday.
( Wasn't too proud of my shooting that day....Missed the deer twice prior to firing the third shot......the first miss was at 50yds while going for a head shot. As I fired it looked up at me and I think the bullet hit at such a shallow angle it may have bounced off- my 'aimpoint' was where the mark is on its forehead)
Still enjoying the trip of a lifetime and making the best of what I have.....