Home
›
Main Category
›
General Firearms
Range Report - '06 Encore Pistol
Zee
Senior Member
Posts: 27,754
Senior Member
Hit the range this afternoon with the 15" MGM barreled Encore pistol in .30-06 to get it on paper and get some fired cases for measuring bullet seat depth.
It was a rather windy day and already stupid warm. But, I needed the cases.
First off.......it rides the pistol rest like it was made for it. The weight of the gun deadens vibration well.
All I had to shoot today was factory ammo in the flavor of
Remington 180gr PSP-CL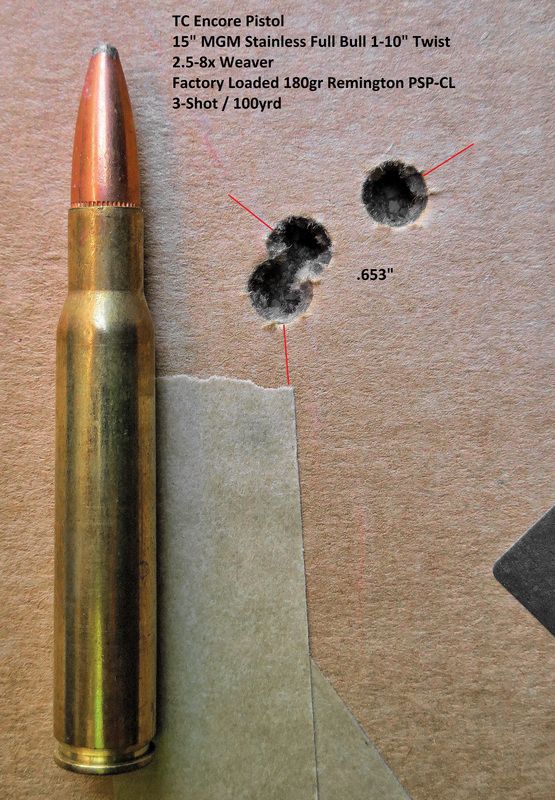 But it did pretty well for factory ammo. Firing only 10 rounds to get on paper, a quick group, and a rough zero, the barrel heated up pretty quick. I was actually surprised, but then........it is warm again.
My greatest surprise was the lack of recoil and muzzle rise..........from what I was expecting.
This stupid thing is a kitten!!!!!
Well, with the fired cases, I was able to go back home........pull one of the 173gr bullets.........place it in a fired case.........and measure the needed BTO.
I now have to seat the Match Ammo from it's factory length of 2.740" BTO down to 2.640" BTO in order to fit in the Encore chamber.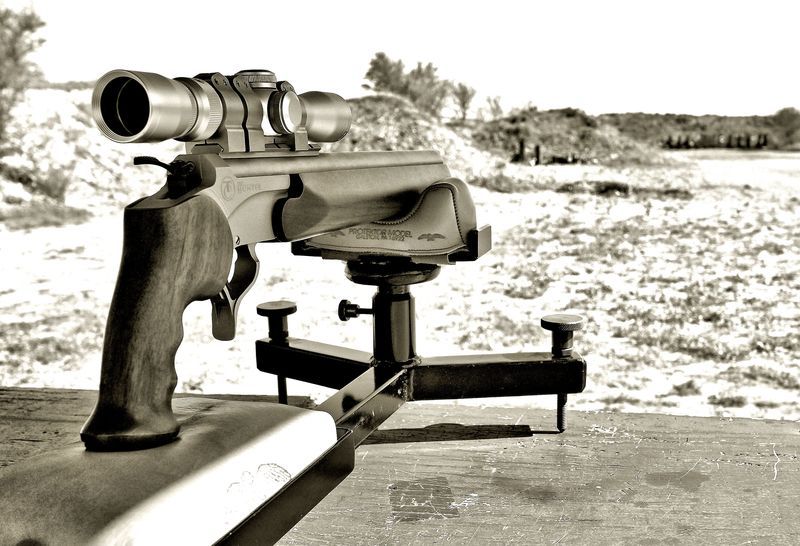 Hope to hit the range again tomorrow and see if the rounds will shoot well after seating them deeper. By the way, that stupid military Match Ammo has that asphalt CRAP in it to seal the bullet. It has hardened considerably since being made in 1967 and makes a loud "POP" when the seal is broken as seating deeper. We'll see how it goes. Could be a lesson in futility.
"To Hell with efficiency, it's performance we want!" - Elmer Keith