Home
›
Main Category
›
General Firearms
Did some horse trading (new toy)
shotgunshooter3
Senior Member
Posts: 6,020
Senior Member
A few days ago I was idly perusing Armslist (big mistake, I know) when I saw an ad. Not just any ad, but THE ad.
No price was listed, the fellow was interested in trades. Hmm, interesting. Then he listed that he was interested in AK's. Even more interesting, as I happened to have an AK-74 that did nothing my AR can't do and I was looking to ditch.
A few emails, some haggling, and a meetup later and I'm now AK-less, but I have gained the following: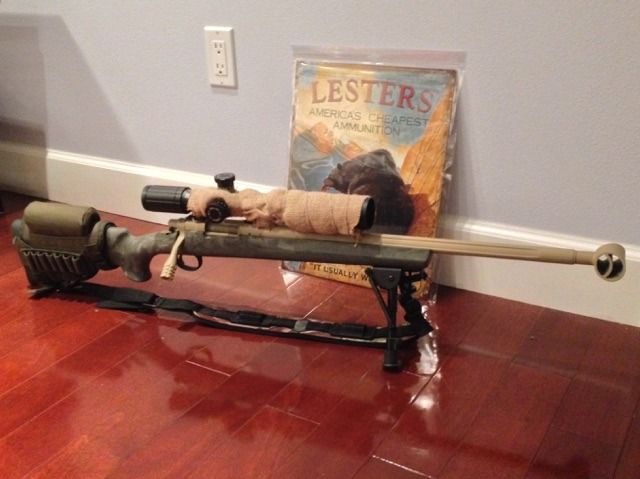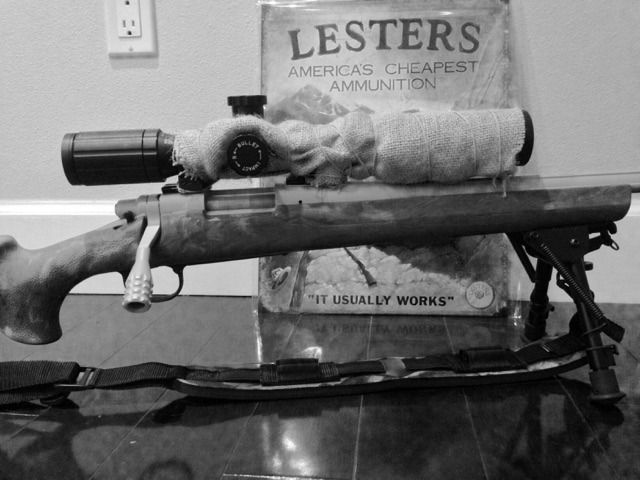 A Remington 700 .308 worked on by a local 'smith.
20" Remington LTR barrel, topped off with the ugliest brake I have ever seen
Action job and trigger job, approx. 1.75# and very crisp
The World's Ugliest Bolt Knob
SWFA 16x42 scope with sunshade in Leupold steel rings
Hogue pillar bedded stock
Harris bipod
Tan Cerakote finish
The guy also threw in some free bits of a burlap sack. How kind of him!
I'm not entirely sure what I'll end up doing with it yet, all I know for sure is the Hogue stock has to go. I'm seriously considering being the forum guinea pig for the Magpul Hunter 700.
Did I mention that the brake was ugly?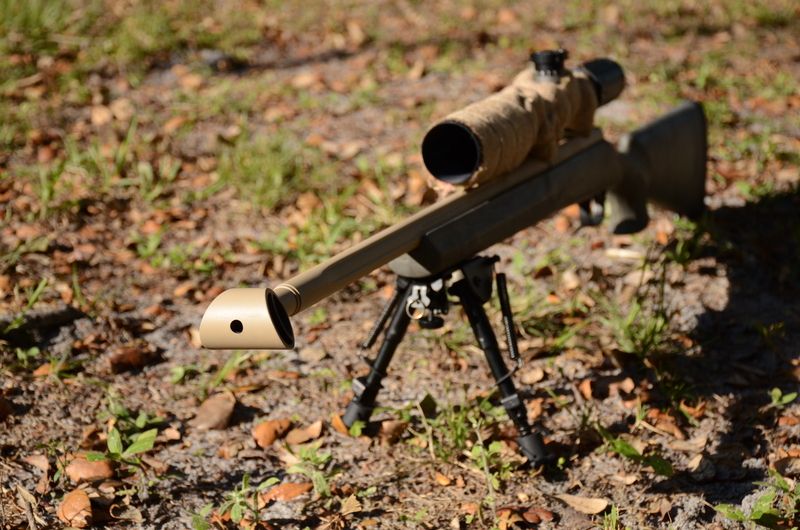 It likes to hang out in trees.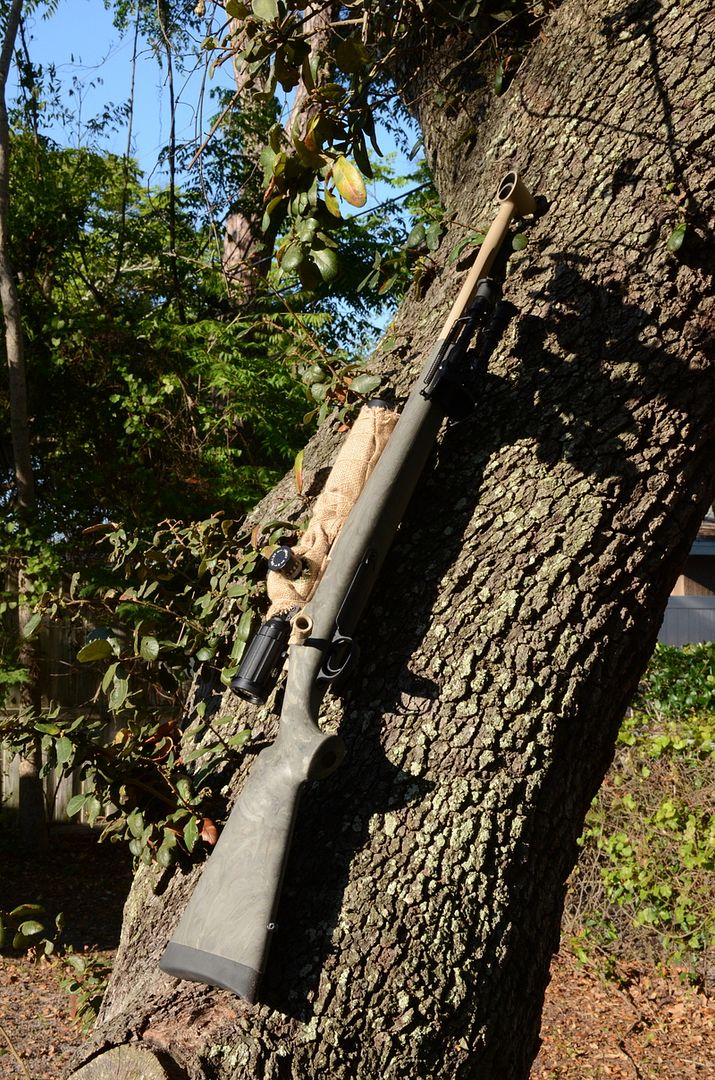 One more beauty shot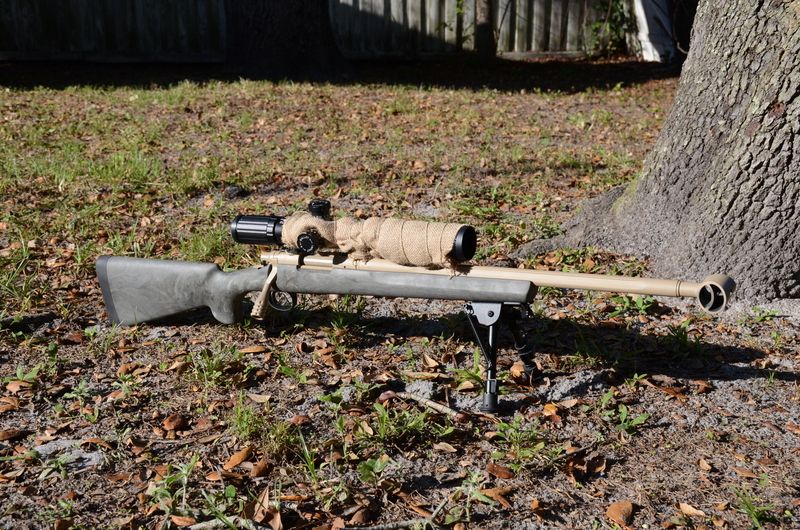 Range Report to follow in another thread.
- I am a rifleman with a poorly chosen screen name. -
"
Slow is smooth, smooth is fast
, and speed is the economy of motion" - Scott Jedlinski