Home
›
Main Category
›
General Firearms
Range Report (Remington 700 and Frankengun AR-15)
shotgunshooter3
Senior Member
Posts: 6,020
Senior Member
I have been uniquely blessed this weekend: I both had the time off and a short enough to-do list to hit a range about 2 hours away from me that I have been meaning to go to for a long time, but haven't had the chance yet. This particular range features shooting out to 1000 yds, so I was very excited to check it out.
So last night I went about packing up my range bag full of goodies, an ammo can full of .223 and .308, my newly acquired Remington 700, and my trusty Frankengun AR-15 (Daniel Defense/DPMS/Rock River Arms) with a newly mounted Trijicon ACOG TA-31.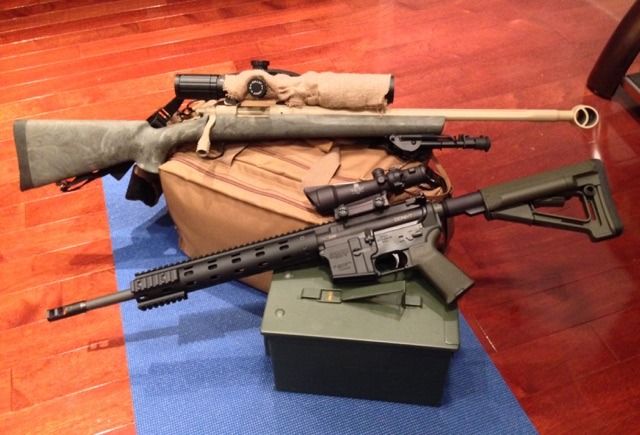 I was up by 0500 and on the road at 0630 to make the range by opening time at 0900. It was most certainly WELL WORTH the trip. I don't have enough good things to say about the quality of the facilities, the professionalism of the Range Officers, the atmosphere, etc. The range was well maintained, the RO's enforced the rules but treated everyone like adults. They even provided plenty of empty chamber flags since they require that one be in when the line is cold. It was worth every bit of the 2 hour drive and the entry fee. I can't make the trip often enough to justify a membership, but I will be back.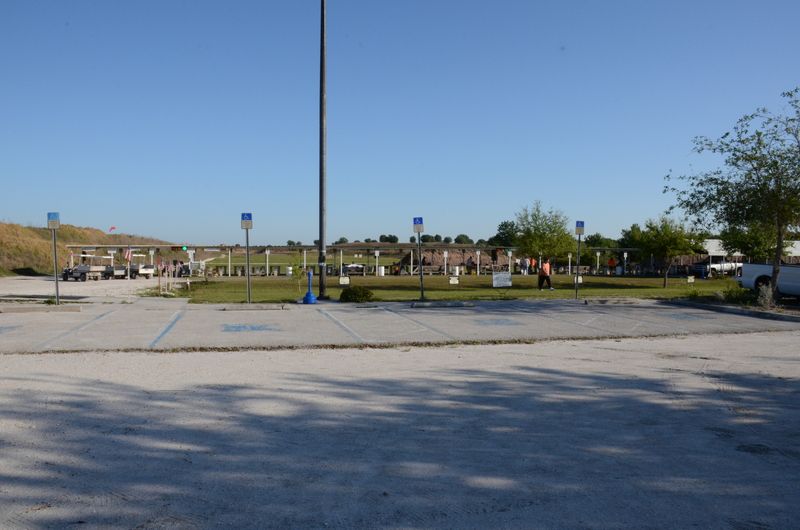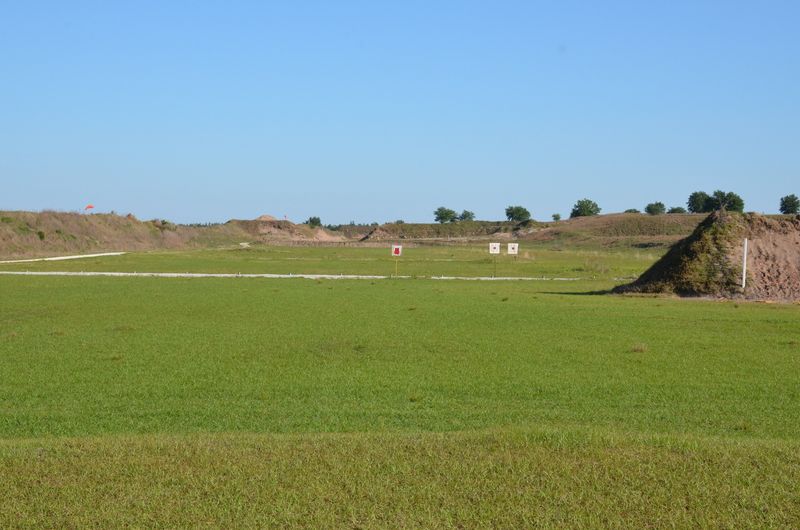 I started off at 100 to finalize the zero of both the AR and the 700, beginning with the AR. I got it zeroed and then shot for groups. Using no-name SS109 equivalent ammo and a 3.5x optic, I am very pleased with the results. I'm sure an upper as high quality as the Daniel Defense could do much better, but this ammo meets my needs (plinking) quite well for now.
The Trijicon optic is FANTASTIC. Crystal clear. As Farris Bueller says, if you have the means...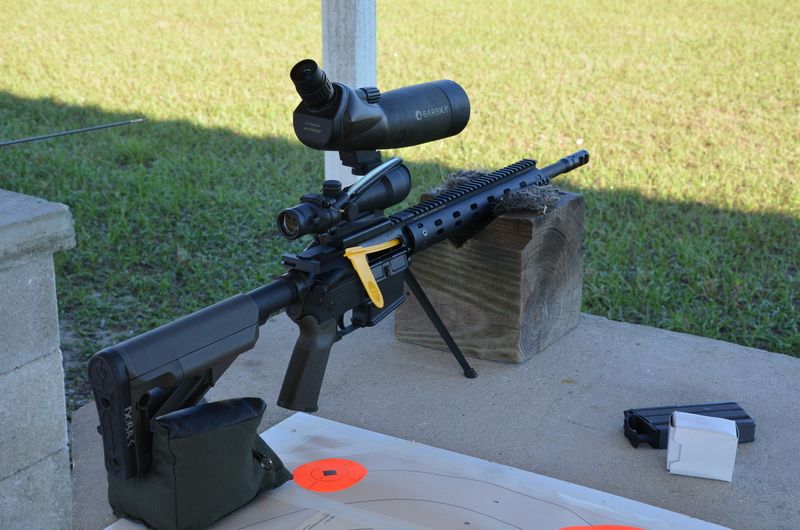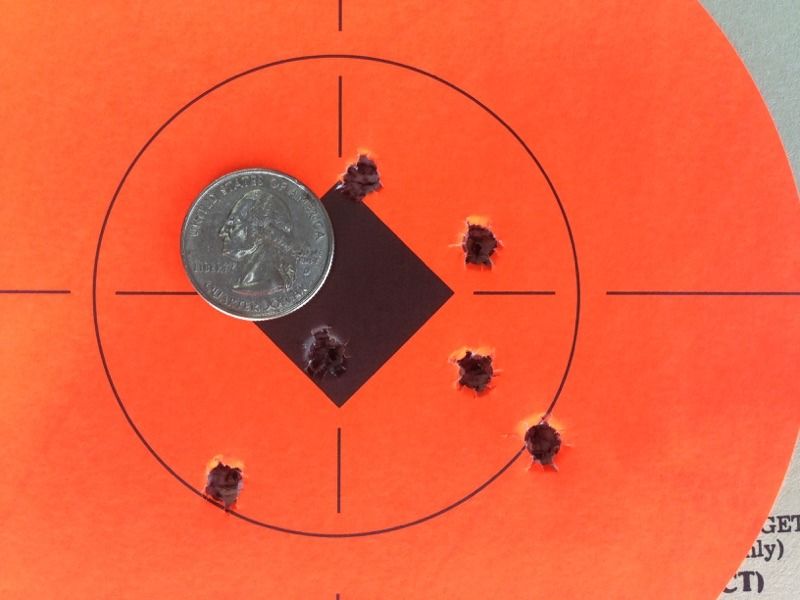 I then switched to the 700. As luck would have it, it was hitting to POA for me at 100, so once I confirmed I again shot for groups. One of my themes today was "cheapest ammo possible," as I was using steel cased Wolf .308. Did I mention that I removed the cheesy sling and cheek rest thingy?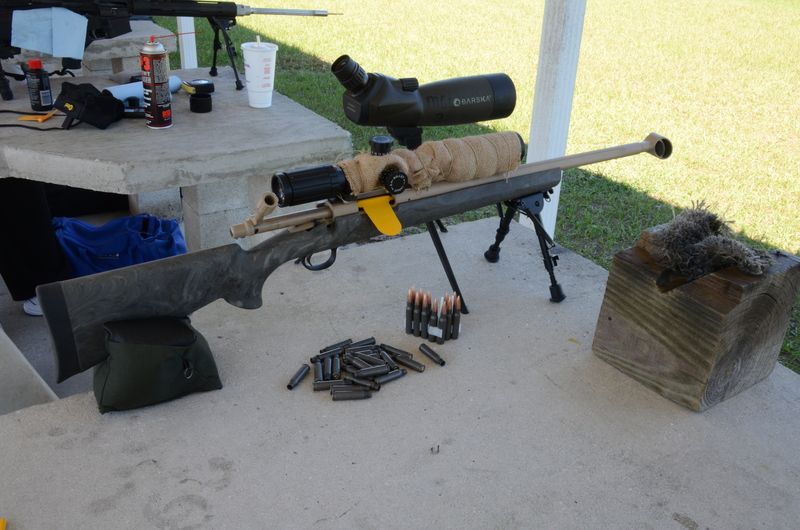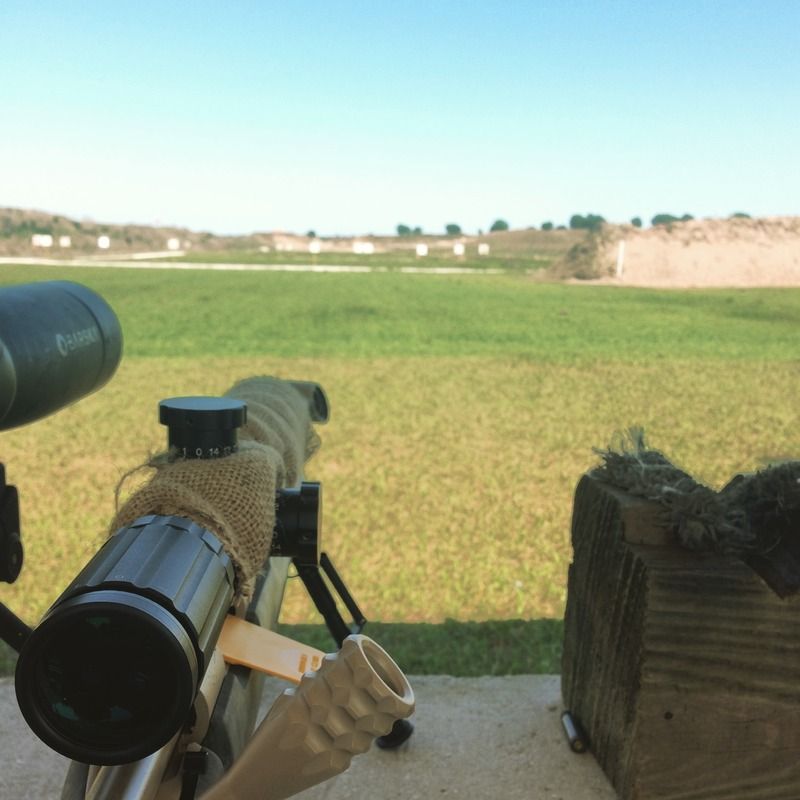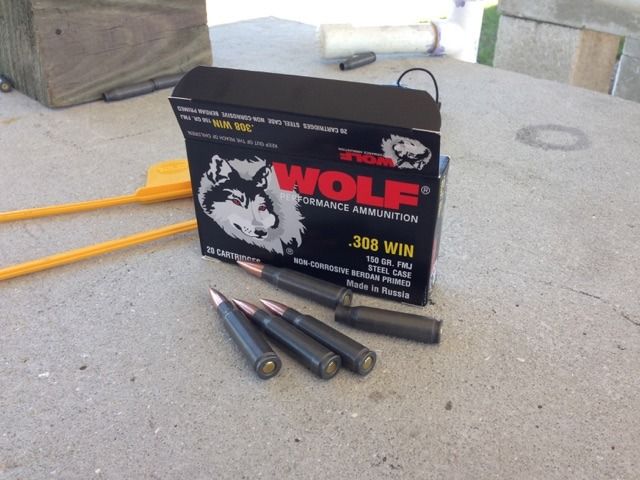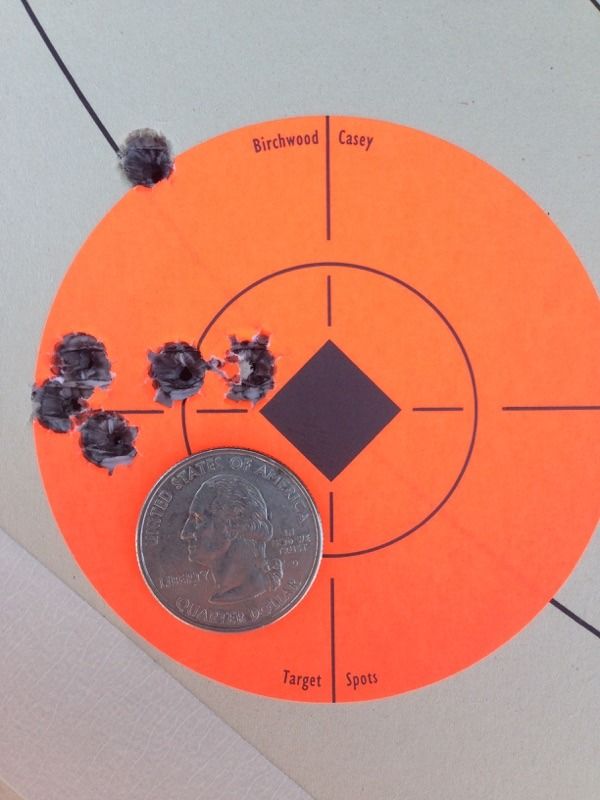 At this point I decided to make things interesting. At the 600 yd line the club has what appears to be a 12" gong set up, so with a few shots at the berm I got a rough idea of my hold over and started blasting away at the gong and some remnants of clay pigeons. I was probably shooting about 3 MOA at that distance, but DAMN was it fun! I also noticed some clay pigeons left over on the 400 yd line and had a crack with those as well. To finish off the day I pulled the AR back out and tested out the Ballistic Drop Compensation built into the reticle. I was consistently at least scaring the 400 yd clays, but could not see the splash at 600 yd through the 3.5x optic to call my shots that far.
All in all I spent about 5 hours at the range, and it was time VERY well spent and long overdue for me. I'm immensely pleased with the performance of both guns and their respective optics. I'm now looking forward to ordering up some higher quality ammunition for both and seeing how they do before I need to turn my focus to practice and load development for an antelope hunt this coming fall.
- I am a rifleman with a poorly chosen screen name. -
"
Slow is smooth, smooth is fast
, and speed is the economy of motion" - Scott Jedlinski