Home
›
Main Category
›
General Firearms
I've Wanted A 10mm Carbine For So Long....
gandog56
New Member
Posts: 29
New Member
But nothing available was affordable. So....since I had a 10mm 1911 type pistol already, I decided to got with a Mechtech CCU.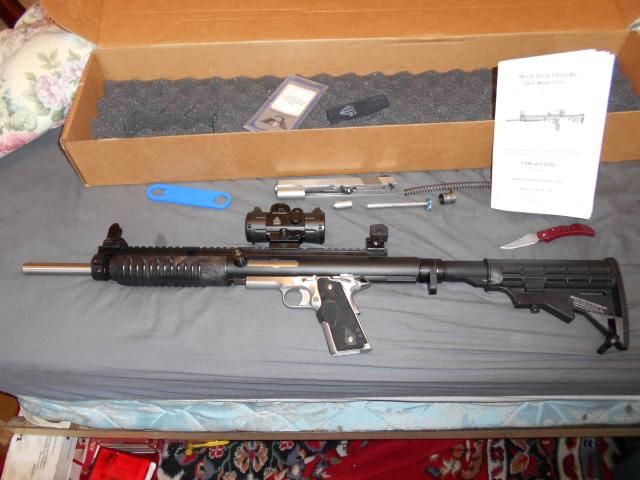 Took it to the range, man this thing is a hoot! Went through magazine after magazine with not one single failure to feed/fire. My only complaint is that the bolt does not lock back on the last round fired. If I wasn't seriously counting the shots I was pulling the trigger on an empty mag a lot. Of course, dummy me I take this to the range and forget to bring a screwdriver to adjust the scope. So I improvised enough to at least get the elevation about right. I'll remember next time and get the windage adjusted, then fine tun it. Here was my sighting in target set about 25 yards downrange.
Some people think I'm paranoid because I have so many guns. If I have lots of guns, what do I have to be paranoid about?