Home
›
Main Category
›
General Firearms
FR Revolver to 500 Yards!
Hoggin
Member
Posts: 413
Member
Recap on what exactly the Franken-Ruger is:
The Franken-Ruger is a free floated barrel that is running through an aluminum shroud. The shroud gives you a place to rest the front part of the handgun that does not change point of impact down range. It also lets you spread out your base (distance between front and rear supports) which makes field shooting so much easier.
The majority of the Franken-Rugers I build also include a muzzle brake which reduces muzzle flip and recoil greatly.
Is this gun for the traditional revolver shooter...nope...does it shoot good and is it easy to shoot under field conditions...YES! and thats the point! It makes shooting under field conditions easier. Am I advocating that you stretch the distance on big game with a 357...nope..but it sure is fun on vermin. The 44 mag of 45 Colt versions can be pushed farther on big game if thats your desire.
The entire base gun is gone through to ensure we have a solid foundation for our build. Anything that needs corrected or adjusted is done prior to the build.
Ernie Bishop finally got the chance to push the Franken-Ruger to 500 yards. He was using a Leupold 2.5-8 handgun scope. Load was 170 Sierra over H110. The ammo was loaded by Frank Bliss.
Here is the video:
https://www.youtube.com/watch?v=ZcyPO0nPAf0
One of his 500 yard groups.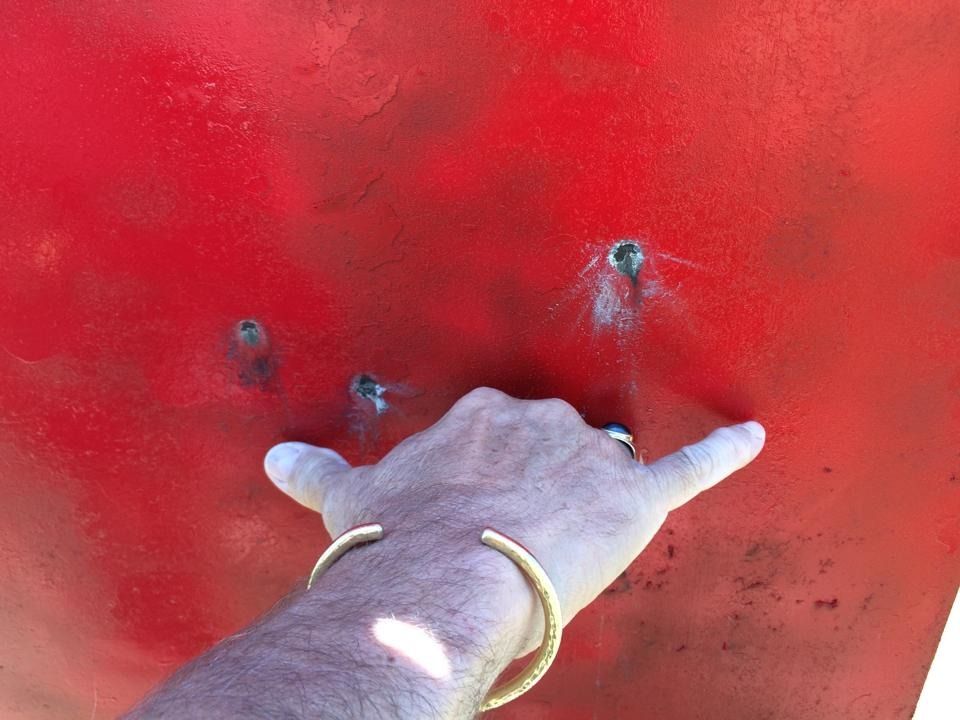 Here is the video where I shot the Franken-Ruger to 300 yards with a Bushnell Elite 2-6 handgun scope with a 125 XTP.
https://www.youtube.com/watch?v=PFs2TkIkTeE
Here is the video of me shooting PDogs out to just under 400 yards with the 357 Frankn-Ruger and to 200 yards with the 44 mag Franken-Ruger with a 4x Leupold.
https://www.youtube.com/watch?v=z0KHi80vCus
This is the 350 yard group I shot with the 125 XTP.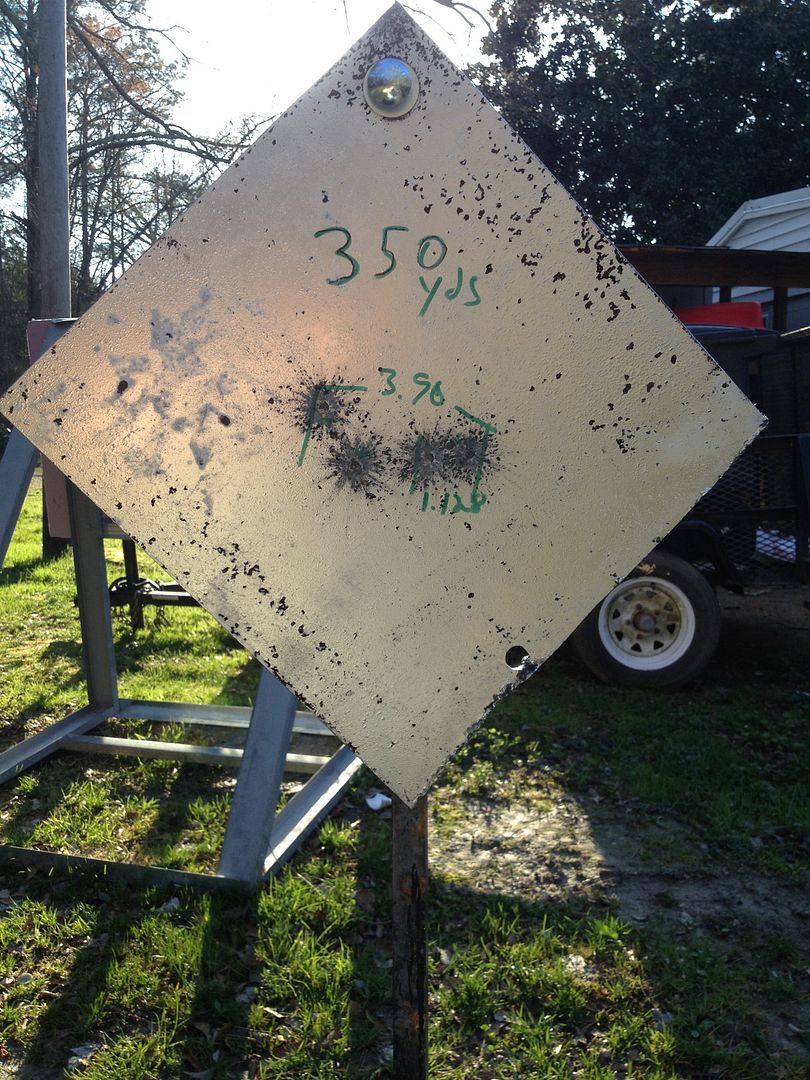 Ernie's Franken-Ruger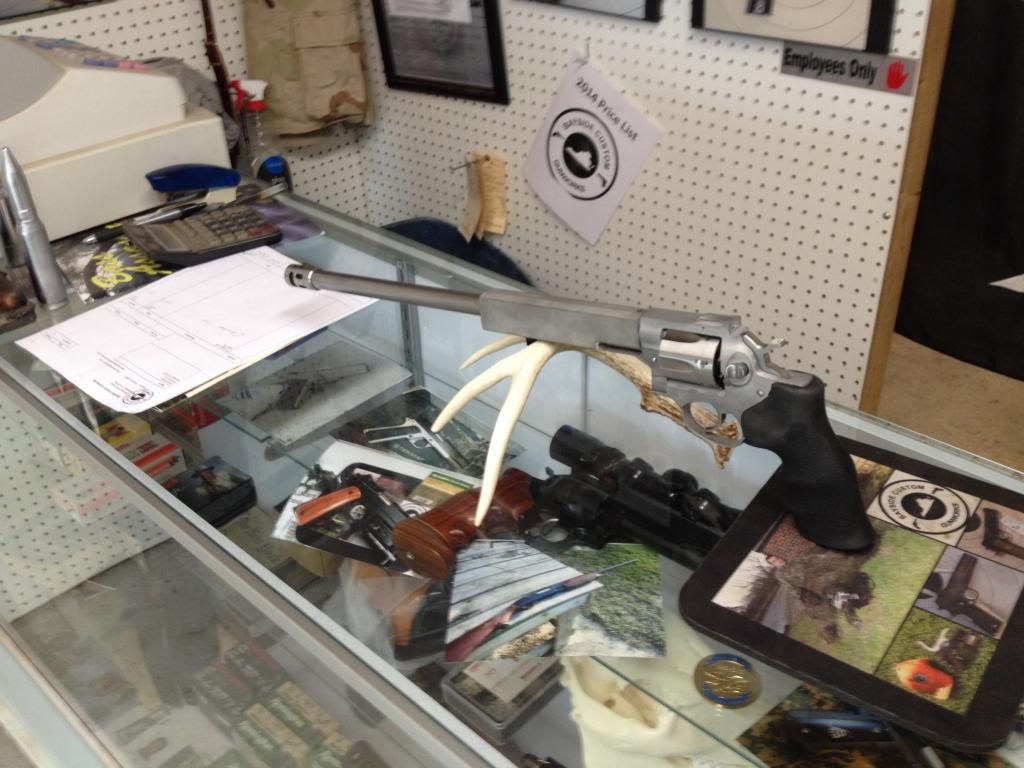 My Franken-Ruger 357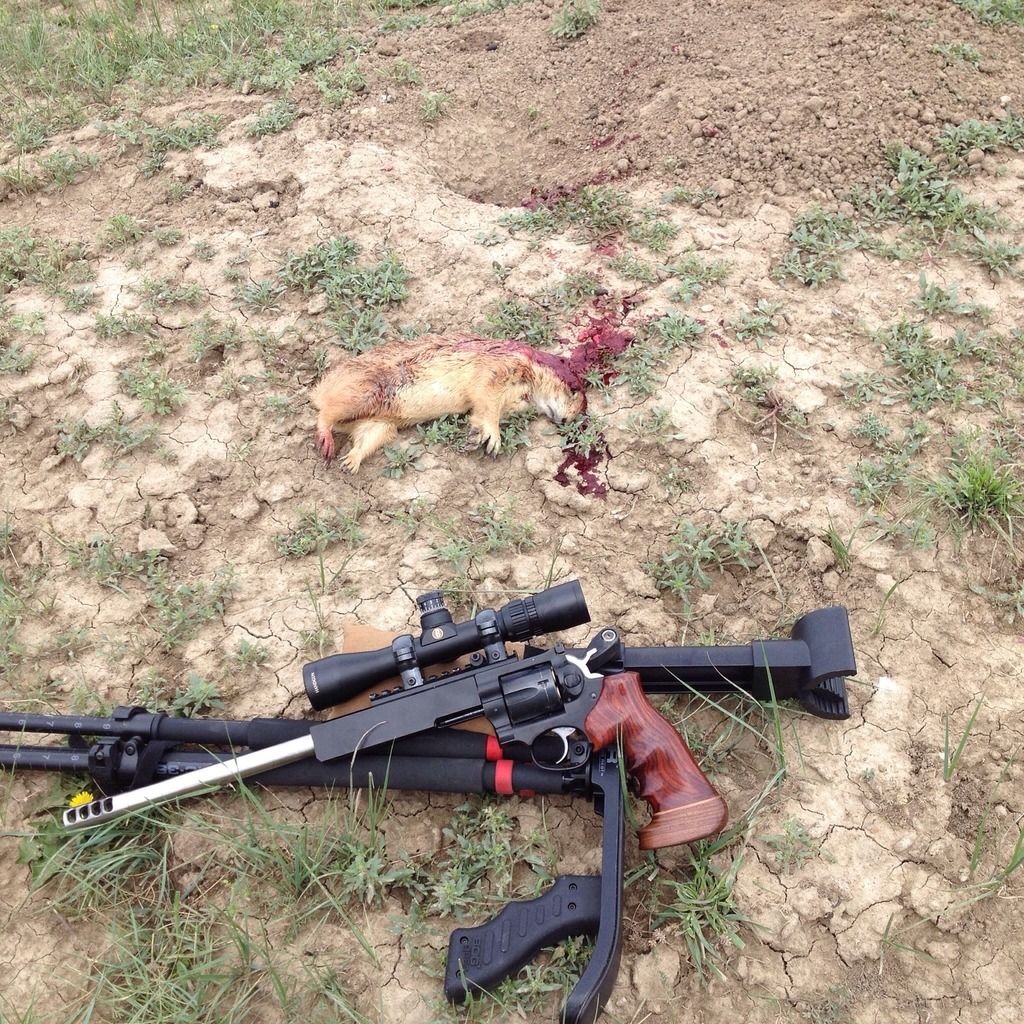 My Franken-Ruger 44 mag
Well we have proven again that these shoot great. We now have several customers running these with great results as well. They have shown repeatable accuracy at distance.
My two Franken-Rugers are always available at the shop for people to try out.
Thank you for taking your time to look at all the evidence.
:applause:

Love doing the "impossible" with a handgun!