Home
›
Main Category
›
General Firearms
Got the Ruger GSR out to 600 yards today.
JasonMPD
Senior Member
Posts: 6,063
Senior Member
A local LR shooting instructor put on a course at the private range I am a member at. It was pretty informative, but geared towards new shooters. Nevertheless, I learned some things and met a lot of good folks.
I don't have any target pictures, but the Ruger GSR was holding about 1.7 to 2.0 MOA all day long at 600 yards. For being bone stock, non-bedded and such, and to shoot that well was pleasing to me. In a 20 shot string I scored 183-4X. That won't win anything this side of the Blind Shooters Associaton matches, but it was fun.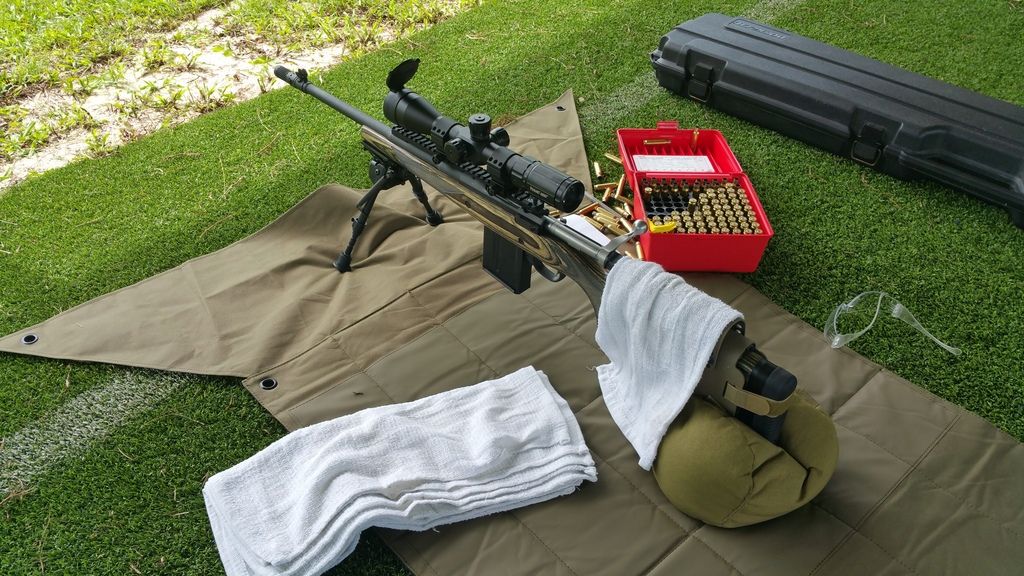 "There are three kinds of men. The one that learns by reading. The few who learn by observation. The rest of them have to pee on the electric fence for themselves." – Will Rogers