Home
›
Main Category
›
Hunting
Introducing the .430 SJS and My First Bear
Jermanator
Senior Member
Posts: 16,131
Senior Member
Grab the popcorn kids. Here is a start...
Not anything for the record books, but I shot a 175 pound boar 11 minutes before legal light ended on my 4th day of bear hunting. (I was only scheduled for three.) I am on the left, bear in the middle, and my guide, Kip Cameron, on the right...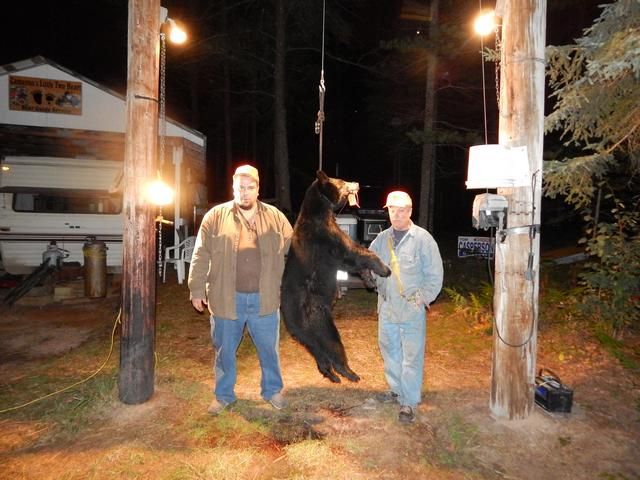 The rifle is a Marlin X7 chambered in my wildcat, the .430 SJS with reamers made by Dave Manson and the experimental barrel made by X-Caliber barrels. The scope is a Leupold Vx-1 1-4x shotgun scope with the Turkey-Plex.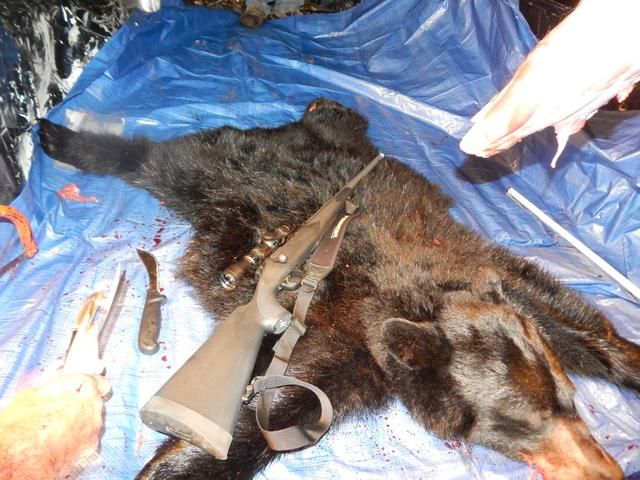 .430 SJS next to a bear wiener...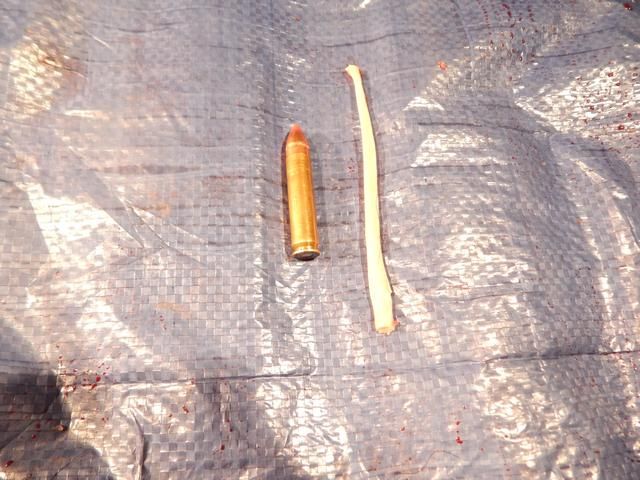 Reason obeys itself; and ignorance submits to whatever is dictated to it.
-Thomas Paine