Home
›
Main Category
›
General Firearms
Mountain Gun Makeover
Zee
Senior Member
Posts: 24,513
Senior Member
The Hogue grips, while pretty, were too large for my taste. Not a finger groove fan for a defensive gun and the grip itself was too long to conceal well.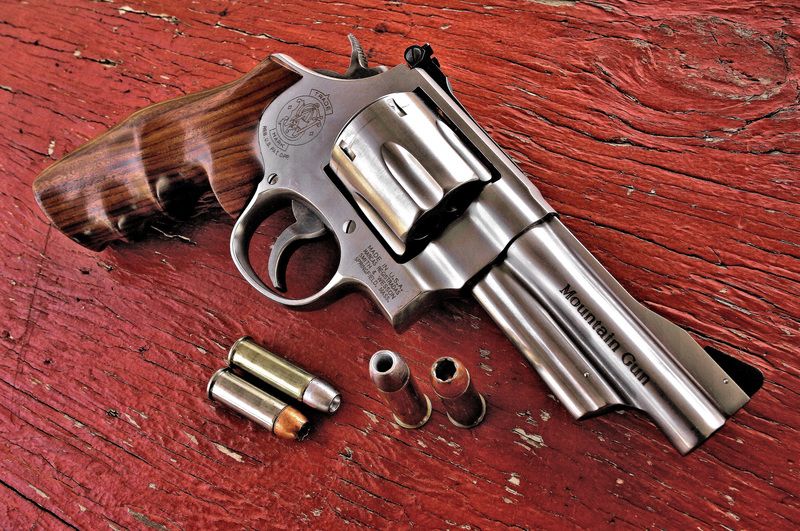 So, I ordered a set of Eagle Grips. The web site picture shows a nicely figured rosewood. These turned out to be more mahogany or ebony, but no matter. They are much more trim and compact. Allowing my Carney Hands to get a better grip while reducing signature under clothing. In the process, I also ordered a HiViz front sight as I CAN'T STAND ramp front sights. Neither Ruger nor S&W make acceptable factory front sights unless it's some aftermarket enhancement model. So, off with the grips and sights and on with the new. It is NOW a viable carry gun for me.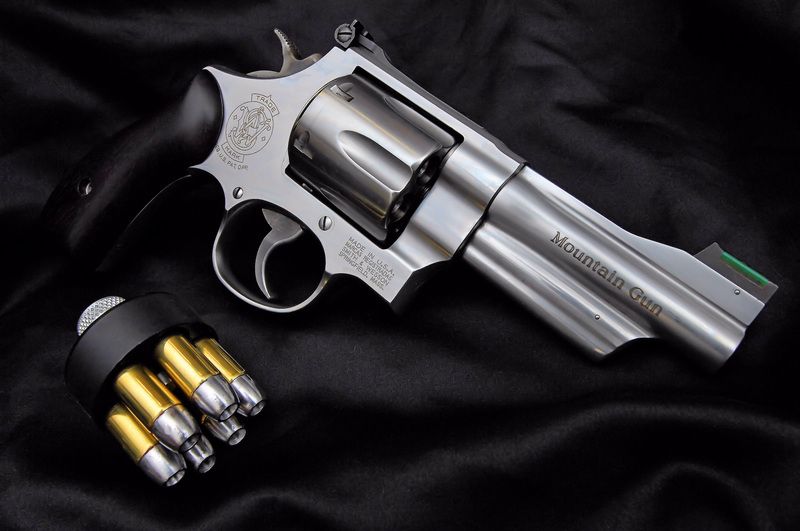 To complete the package, I ordered an El Paso Saddlery holster.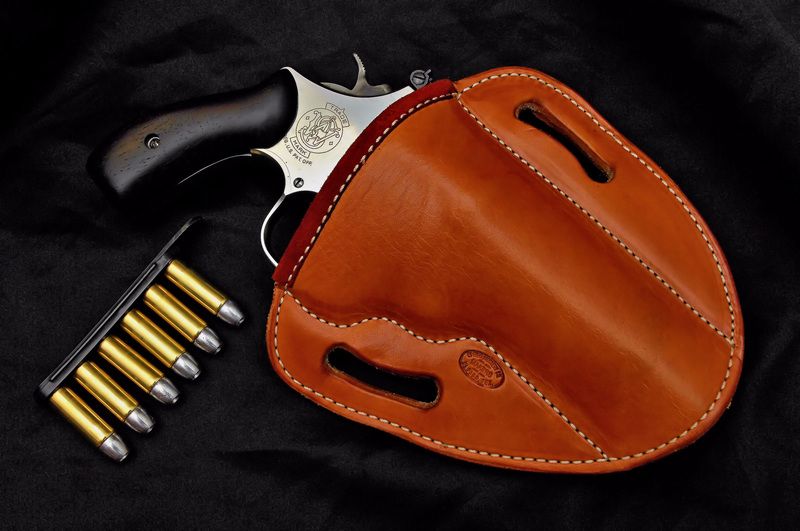 This, I like VERY much. Comfortable and concealable, it is a very nice addition.
Well, she is finally done. My loads are ready. The grips and sights are to my liking. And the holster to carry her is viable. It only took several years to get around to dolling her up. But, I finally did it right.
"To Hell with efficiency, it's performance we want!" - Elmer Keith