Home
›
Main Category
›
Second Amendment/Politics
Turkey 'downs Russian warplane on Syria border'
shush
Posts: 6,259
Senior Member
Oops!!
http://www.bbc.co.uk/news/world-middle-east-34907983
34 minutes ago;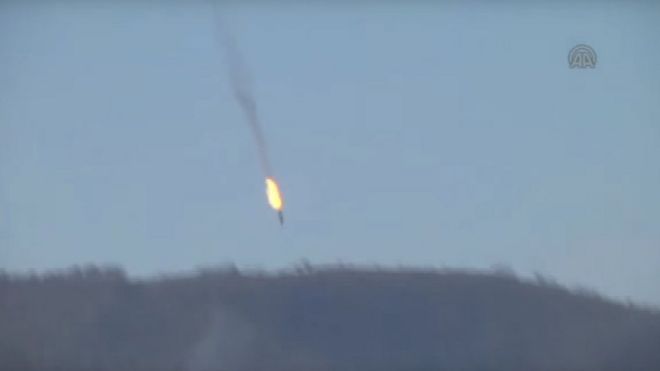 "Turkish warplanes have reportedly shot down a Russian military aircraft on the border with Syria.
Russia's Interfax news agency cited the Russian defence ministry as saying that a Su-24 had crashed in northern Syria, and that its two pilots had ejected.
Turkish military officials said Turkish F-16s had shot down the plane after repeatedly warning its pilots that they were violating Turkish airspace.
Video footage showed the plane crashing into mountains in Latakia province."
http://www.bbc.co.uk/news/live/world-middle-east-34908469
Live;
"The Russian defence ministry has confirmed its plane downed on the Turkish border, was an Su-24 fighter jet."
"Syrian activists have been quoted as saying that one of the pilots of the Russian Su-24 has been captured. He is said to be being held in the mountainous Utayrah area in Turkmen Mount, Qatar-based Al-Jazeera Arabic TV reports."
"Turkey is a member of the Nato alliance, which has said it is ready to defend Turkey if Russia violated its airspace"