Home
›
Main Category
›
Clubhouse
Liverpool marks World War Two's 'worst civilian' bombing.
"The 166 victims of World War Two's "worst civilian" bombing in the UK have been honoured."
http://www.bbc.co.uk/news/uk-england-merseyside-34938886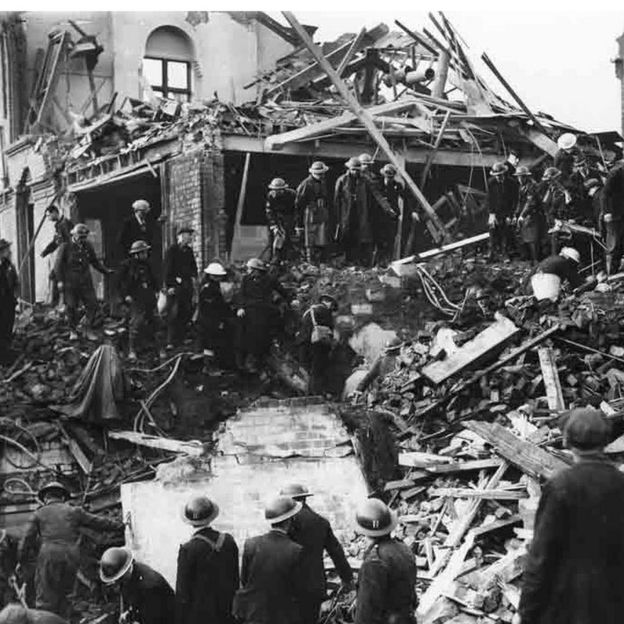 An estimated 300 people were sheltering in the basement of the three-storey Ernest Brown Junior Instructional College when it was struck in the early hours...... a direct hit by a parachute mine................................Finally, with the fear of disease rampant, body parts that had not been recovered were covered with lime and the basement was sealed. "
"The disaster took place on 29 November 1940, a night when Liverpool endured nearly eight hours of bombing"
If I had known about this I would have gone.
My Mum and my Nan used to talk of this raid, the shelter was just a few streets from where we lived.
How on earth they coped with this every night, I cannot begin to imagine.
The most worrying thing for my Dad was to come home on leave, the bombing was so intense, but after D-day he had his own concerns.