Home
›
Main Category
›
General Firearms
.458 Winchester Magnum - Load work.
Zee
Senior Member
Posts: 20,617
Senior Member
My .458 WM is the most brutal gun I've ever shot. It's lightweight (between 7-8 pounds) and has an old style recoil pad. With heavy loaded 500gr bullets........I thought I dislocated my shoulder or at least tore something with 3 shots. Wearing TWO Past Recoil Shields.........I can fire 9 rounds before its break time.
I shot a doe years ago with that gun and load combination. Pretty effective and devastating on both ends to say the least.
Recently, I got the itch to get a .45-70 but got to thinking...........why don't I just load down the .458 Win Mag and save myself some money?
So, I ordered some Hornady 300gr HP bullets that were on sale. Hornady has .458 WM load data for that bullet and H4198. States that it needs to be run at .45-70 velocities. I called Hornady and found their recommended velocity threshold for that bullet to be 1,600-2,100 fps impact velocity . So, I used their load data.
Suffice it to say.......the results sucked!!! Atrocious standard deviations. Slow velocity. Piss poor accuracy, and wonky ignition. How Hornady thinks that is safe load data is beyond me. That is loading the .458 WM WAY below safe levels. It's a train wreck.
Then, I got to thinking. Why hamstring this rifle trying to make it a .45-70 when it's really a .458 WM?
So, I switched to Sierra load data which was about 10 grains higher than the Hornady data. Opting for it to be a WM instead of a .45-70...........my target velocity was 2,400-2,500 fps. Loaded up the Sierra data and hit the range today.
Started off with 62gr H4198 and the velocity was already above 2,400 fps. Woohoo!!! So, I kept going.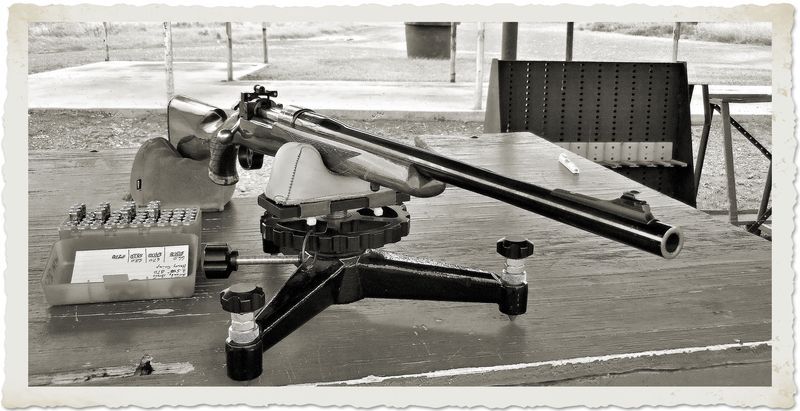 At 65gr we were mid 2,500s with good SD and decent accuracy. But, I kept going.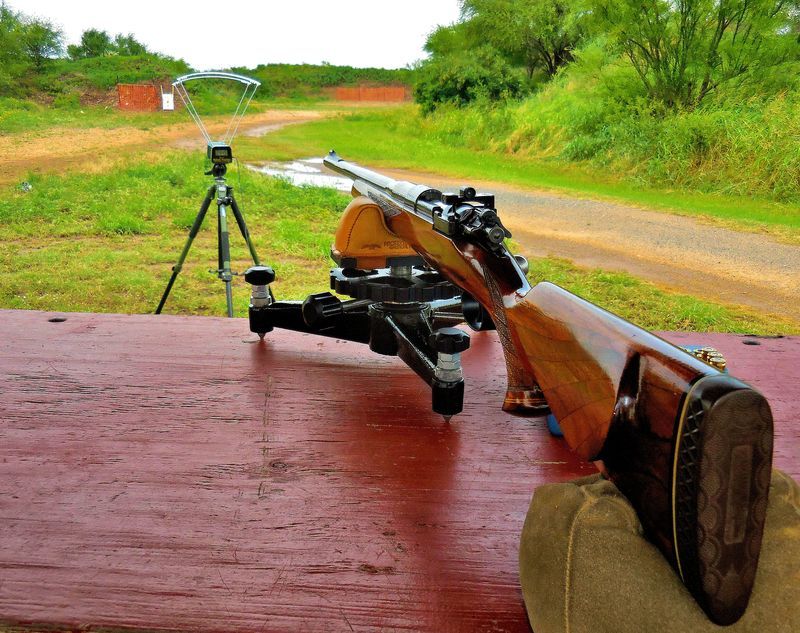 66gr was ugly with erratic SD and less accuracy. I about called it quits and opted for the 65gr load. But, I had the 67.0gr loads with me......might was well shoot them.
Boy, am I glad I did.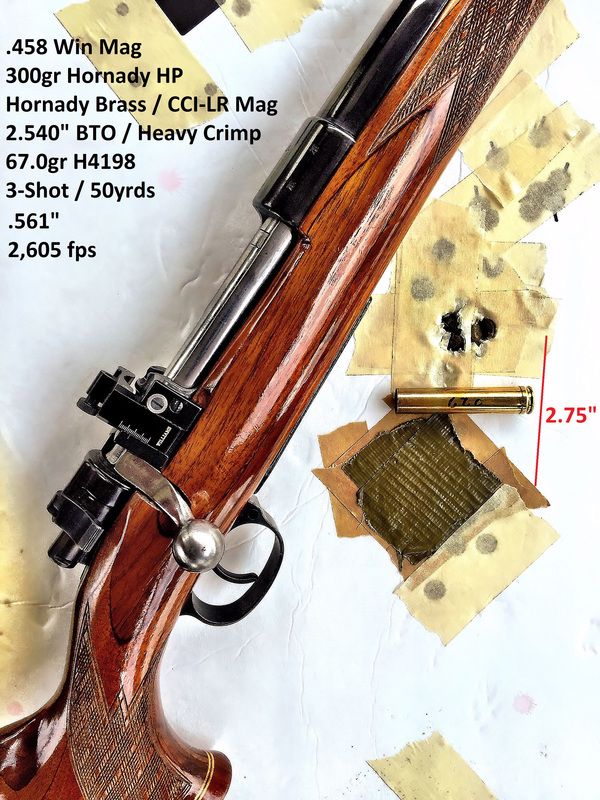 .5" three round group with iron sights and 2,605 fps for a 300gr bullet out of a 20.5" barrel!!!
Recoil is stout but not punishing. And.........it still gets to be a .458 Win Mag.
Winner!!!!
It's a handy rifle that was built by my Mentor in his teens and gifted to me. I love this gun.
Now..........we need terminal performance pushing a bullet 500 fps faster than manufacturers recommended velocity.
Science!!!!
"To Hell with efficiency, it's performance we want!" - Elmer Keith