Home
›
Main Category
›
Personal Defense
The Human Target - And it's misconceptions.
Zee
Senior Member
Posts: 20,597
Senior Member
Let's face it, all men are NOT created equal. At least in body size. Being a Carney, I've come to accept that fact.
Not everyone can be the perfect size like me. :cool:
Some folks make for a bigger target. Others.........not so much. Regardless, the human anatomy is pretty much the same from a defensive perspective. In the taking a knife serious thread, targeting the head and legs was mentioned. As well as the pelvic girdle. Just so folks can understand what it is that they are looking at, I decided to post a target that most of us can relate to.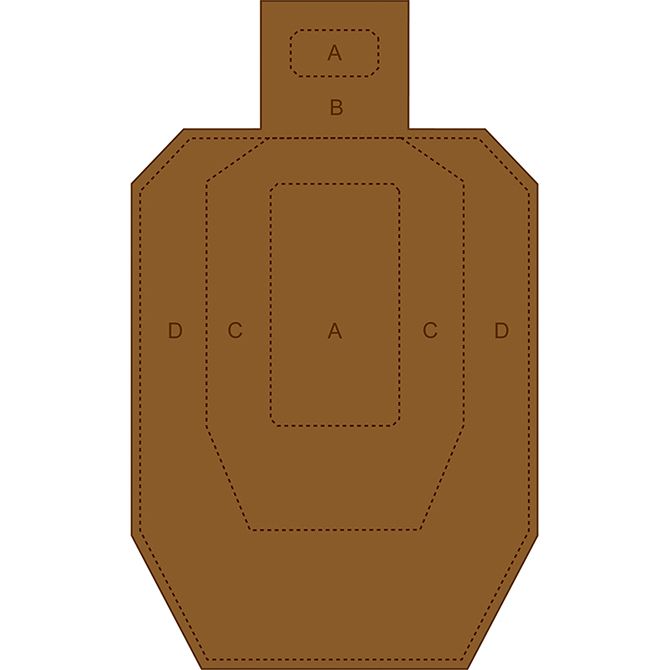 It's a standard IPSC Target. Most of us have heard of, seen, held, or shot at one.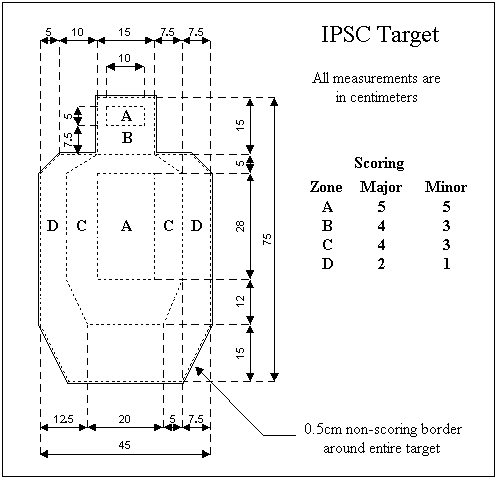 And there are the sizes to the scoring boxes.
Now, let's take that common target and superimpose a humanoid figure over it and see what we get.
Voila! A shadow figure of the human skeletal structure superimposed over an IPSC Target (Dotted Outline). It's pretty accurate as I've held both of them (IPSC and VTAC Target) up to my torso for comparison.
Defining the points of aim:
The "A" Zone of the IPSC corresponds with the center of the rib cage and more specifically, the
upper
"A" Zone portion and the upper rib cage where the heart/aeorta/traches/bronchi are located. This upper portion of the "A" Zone measures
6"x6"
in size. That, is the center mass area of opportunity. Can you hit a 6"x6" target under stress and moving?
The "A" Zone of the IPCS Face is actually too low and coresponds with the "mouth" of a humanoid target. So, the VTAC Target adds to it by adding a portion above the "A" Zone IPSC face. This added portion correlates with the cranial vault of a human. The spot where flacid paralysis can be attained. It measures
2.5"x4"
in size. Can YOU hit a target that small.........under stress........moving........or with IT moving?
The bottom portion of the IPSC can be measured to simulate the pelvic girdle. As you can see on the VTAC Target, this portion is at the bottom of the IPSC and measures
6"x8"
in size. Being larger, it could be an option if provided the realistic opportunity.
There ya go. Your target sizes.
2.5"x4"
6"x6"
6"x8"

Your job is to hit them.
Static...........moving..........under stress...........under time.
"To Hell with efficiency, it's performance we want!" - Elmer Keith