Home
›
Main Category
›
Personal Defense
What are your 3 favorite carry guns?
Zee
Senior Member
Posts: 21,280
Senior Member
Or, most commonly carried?
Carry for me is pretty utilitarian. It's gotta work and it's gotta work well in my hands. For that reason, I am a Glock fan, hands down. They accomplish both of my stipulations with aplomb.
Most often concealed carried? Glock 23c, now with 4.5" Lone Wolf barrel.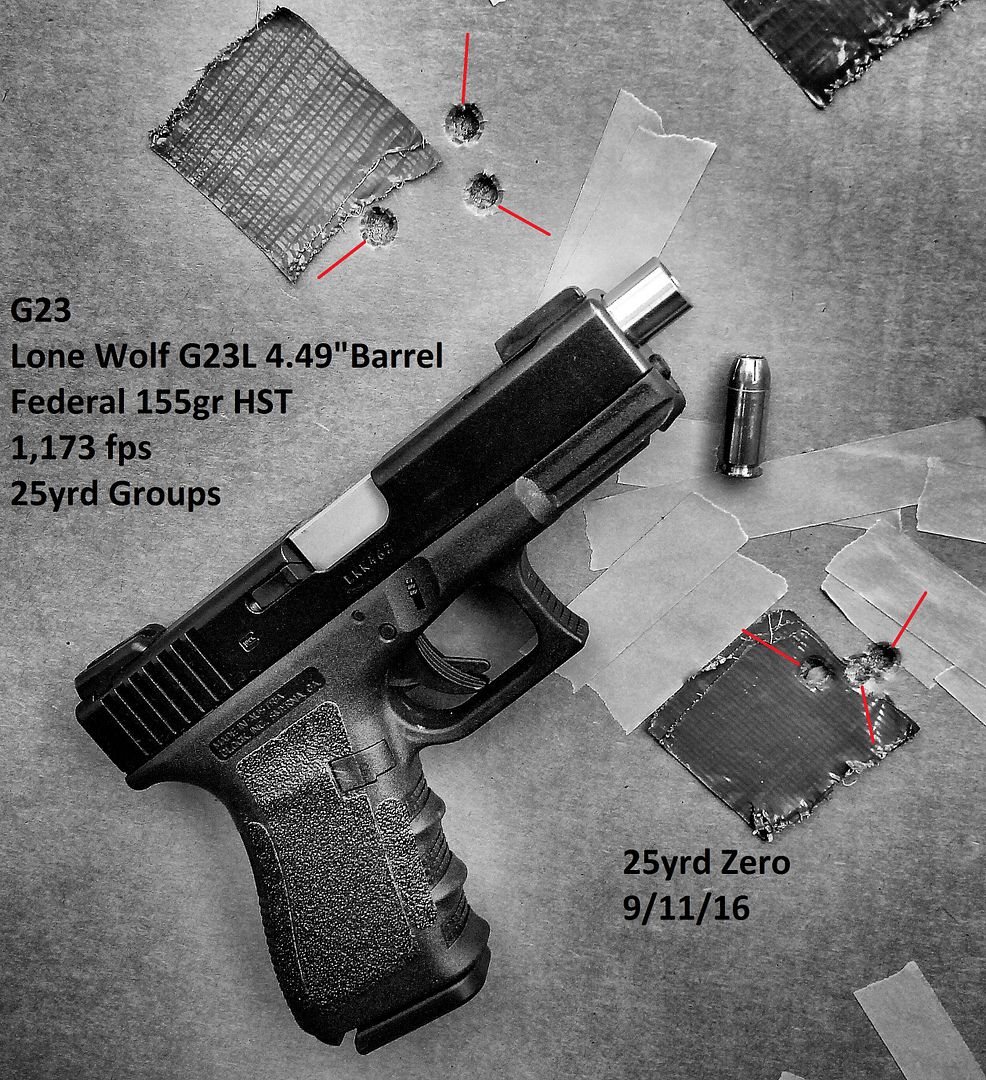 This gun fits my hand well, shoots well, and just makes sense. With 14 rounds of 155gr HST in the gun and 17 rounds in the spare mag, I feel comfortable at making an........inconvenient target to someone. It's simple and effective.
My second most carried gun is the Glock 43 with 7 rounds of Speer 124gr GD in the gun and 8 in the spare mag.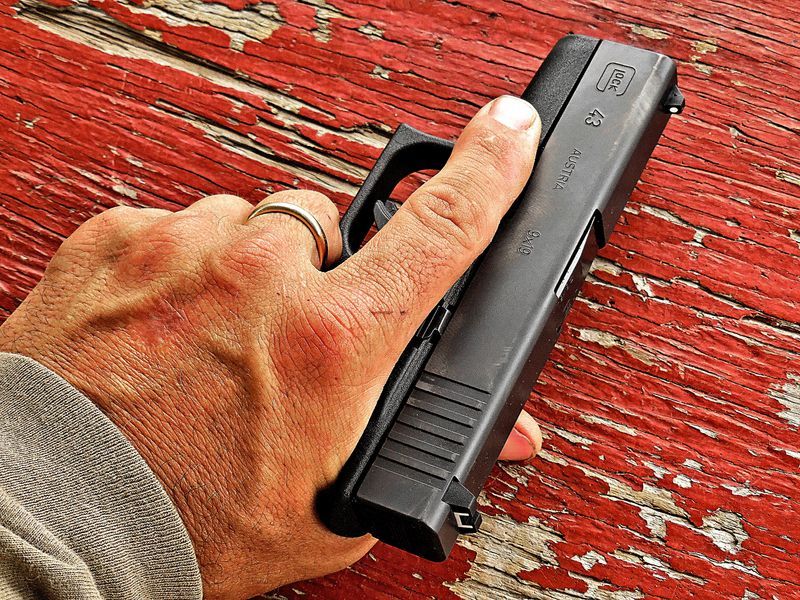 Not being a mouse gun fan.........this is about as "mouse-ish" as I go. It's small enough to easily carry unobtrusively and will make enough noise to hopefully get me out of a less than ideal situation. With a small gun comes limitations. Limitations in both range and capacity. So, thought is given as to when and why I carry this one. But, for those times I deem it necessary or practical, it's my go-to gun.
Now, my FAVORITE carry gun is not my most often carried. But, it's my favorite none the less.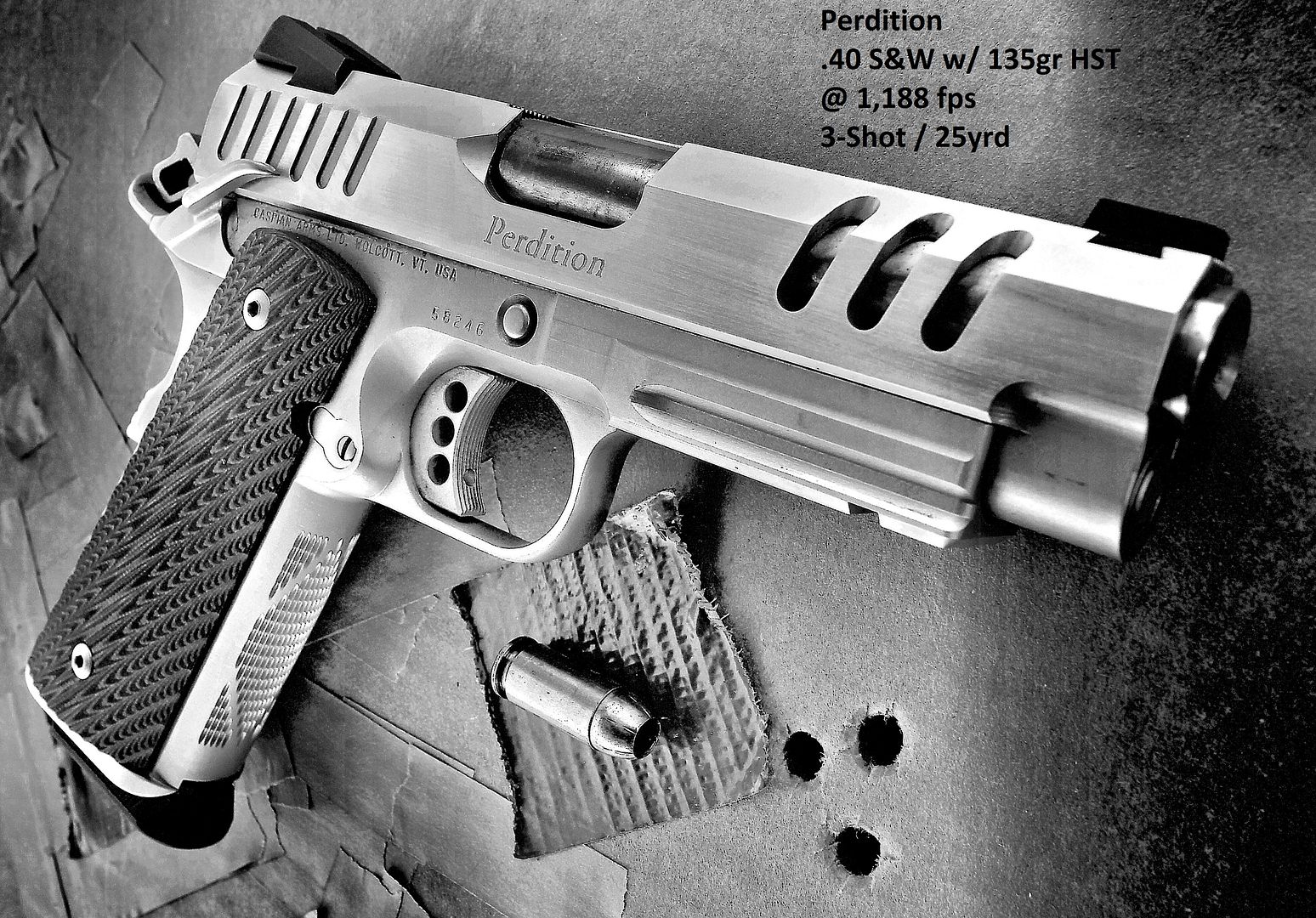 "Perdition", with 11 rounds of 180gr HST in the gun and 10 in the spare mag...........she is wicked accurate (1.5" @ 50yrds) and stupid comfortable. Designed by me and purpose built by Tripp, it is my finest fighting gun. Points and shoots like an extension of my arm, the safety is crisp, the trigger light. Perfection.
But, I have a lot in her and she means a lot to me. So, she is not often carried. Just because. She is not a Bar-B-Q gun as I don't believe in them. But, she is more of a special purpose gun. And I feel no less prepared carrying the G23 in her place. But, if I feel I am likely to be facing a greater distance to a threat, that is when she gets to play. That is why I carry a heavier bullet in her.
So, what are your 3 favorite or most often carried handguns? You may expound as to why if you so choose.
Thanks.
"To Hell with efficiency, it's performance we want!" - Elmer Keith