Home
›
Main Category
›
Hunting
My Hunting Season Opens With A Bang
Well, this past weekend was the opening of Muzzle Loader Season in Florida. Temperatures were in the 40's in the morning which was perfect to get the deer moving. Several of us saw does and a couple spikes. Thing looked pretty good. For the evening hunt I was going to try one of my stands I hadn't hunted in a while. My oldest friend, Erich, that I have known since kindergarden suggested I hunt one of his stands. That way we could ride together from the hunting camp and would only be a couple of hundred yards from each other. My "friends" are few but I cherish these friendships. That is why I hunt how I hunt. I went to a stand that he has mainly for bow hunting. It hadn't been hunted as we have had some hurricane activity lately and didn't get to bow hunt.
The stand I was hunting was in some pretty pines with brush growing here and there. The trees make it a bit darker than normal but that was alright since my maxumum shot would be about 80 yards tops. The stand itself is about 12 feet tall and aparently was built with the hunter of a smaller stature than my 6'3", 260 pound, in mind. It was a balancing act.
But, that was fine as it was positioned well. After only about 15 minutes I think I see a bit of movement straight in front of me. I watch for a couple of minutes and finally see a deer about 40-50 yards away feeding. I eased my CVA Accura, topped with a 3-9x Nikon, to get a better look on which make and model this deer might be. I spotted 5 points on this buck and knew this was a shooter. I held him in my scope waiting for a clear shot as there was brush all around this dude. After a couple of minutes he exposes his entire front half while still feeding. I placed the crosshairs on his neck and easy-squeezed off my shot. After the smoke cleared, literally, I see is down and done. I shifted the scope a bit and see there is no breathing. He was dead before he hit the ground and vever knew what hit him. I was really glad it was a quick, clean, kill.
[IMG][/img]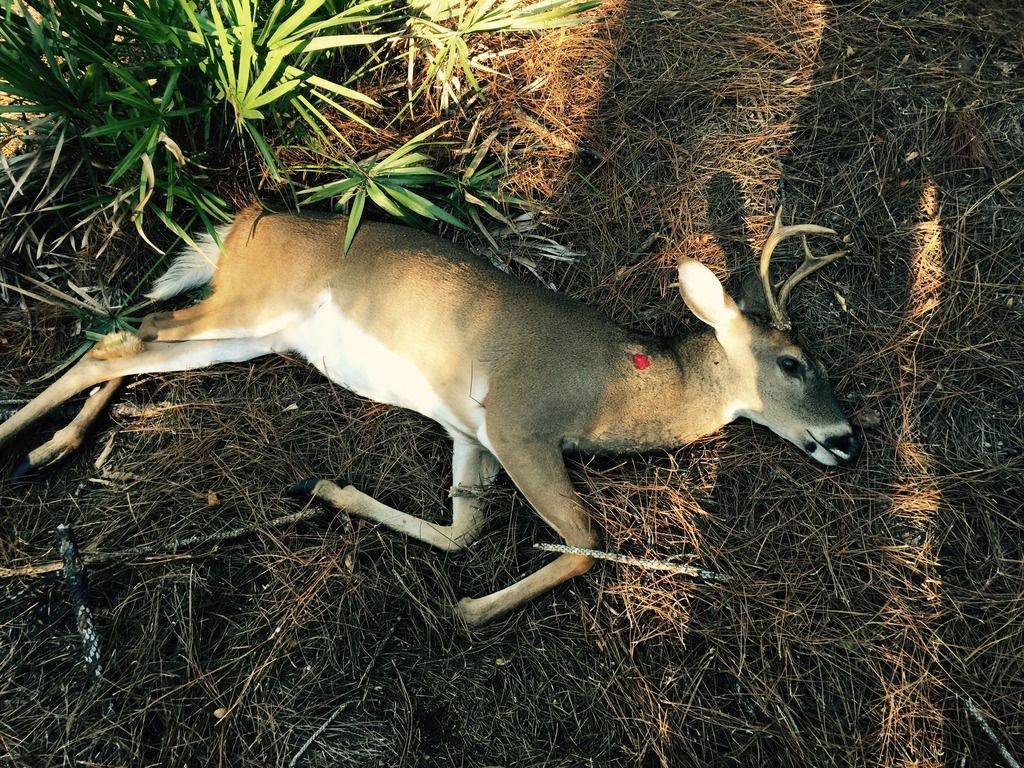 He was 122 pounds
[IMG][/img]
[IMG][/img]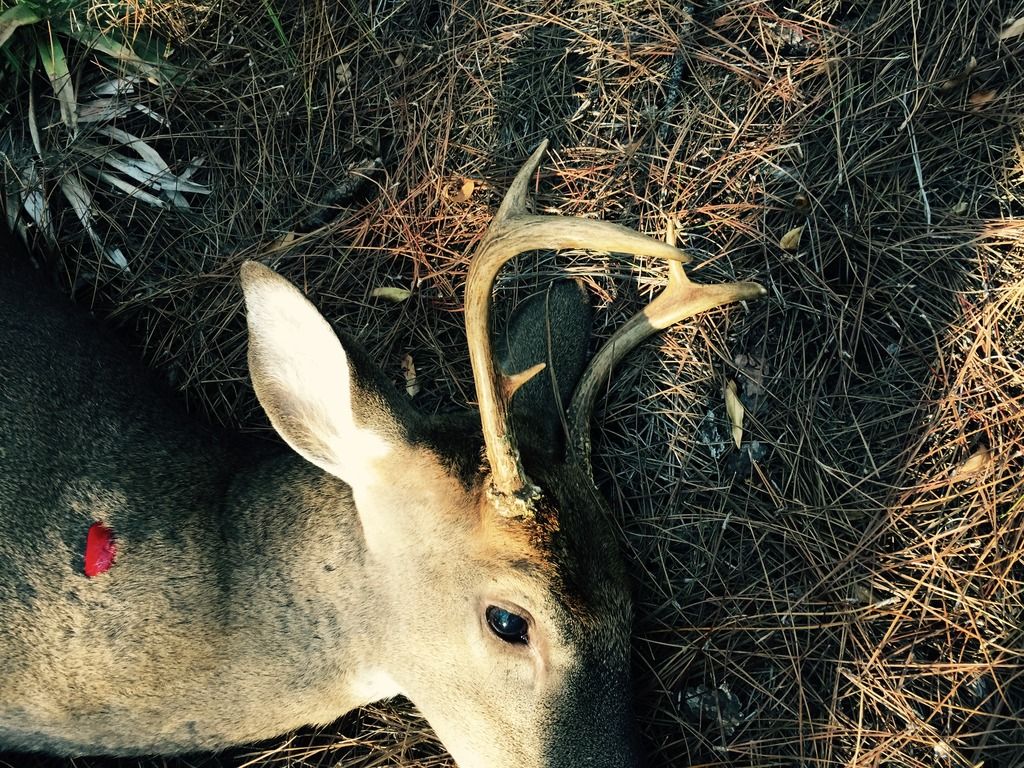 This is an average Florida buck. I know he is small compared the deer in other parts of the country, but this a what we have. You can see the entrance wound with not a lot of blood.
[IMG][/img]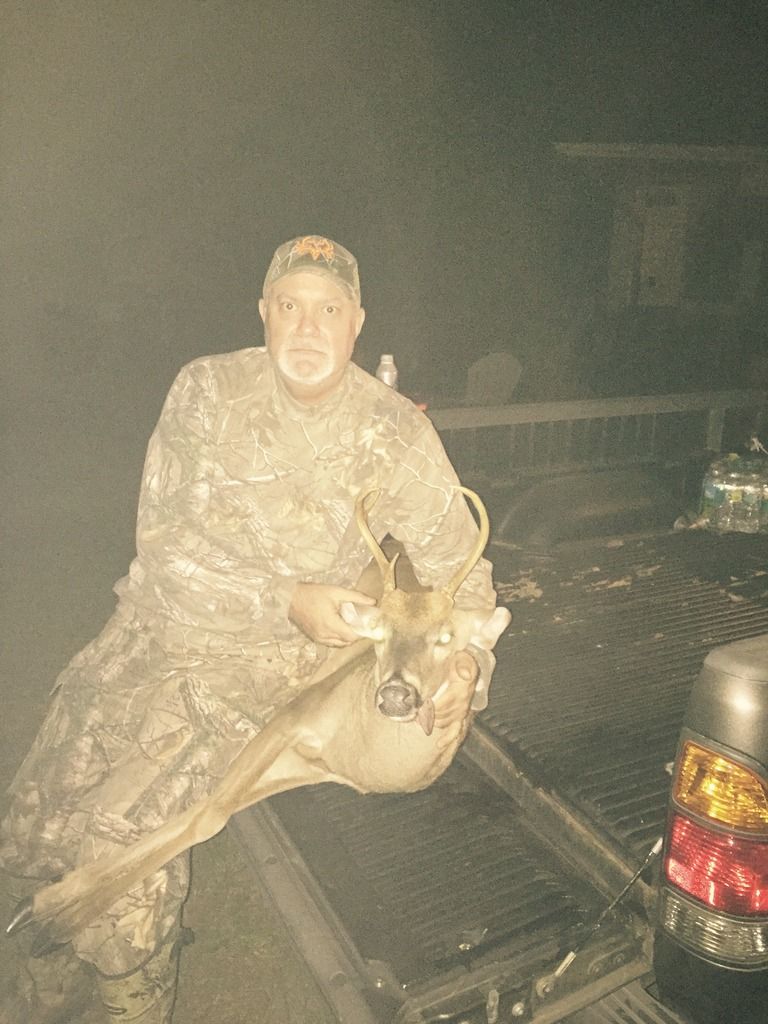 That deer kept sticking his tongue out at me; the nerve!
But I must apologize to Zee..........I have a face. :rotflmao:
Everybody at camp was as thrilled as I was; that is why I hunt where I hunt. And a good time was had by all that evening!
"People are responsible to play a role in their own safety." Sheriff David Clarke 2016