Home
›
Main Category
›
Hunting
Car Skinning a Deer, pics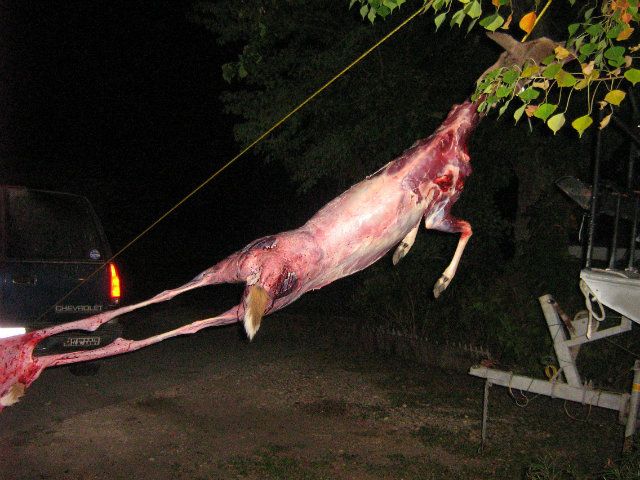 I use a golf ball. A smooth rock will work. In these pics the deer was hung from a tree. I've done it by tying the deer to a fence. You gotta cut around the neck and cut up the legs and pull the skin down below the front legs. Then put the golf ball, Rock, Tennis ball, baseball whatever works for you, under the skin and tie a rope around it. The rope needs to be relatively small in diameter, say 3/8s" to half inch diameter. If you have a trailer hitch ball that is ideal to tie around to hook to the car. Then drive off slowly.
I tried this with a 150 pound boar hog. Didn't work. A hog is too tough. Maybe a small hog, up to 70 pounds, at least that was my experience. Oh yeah, and drive off slooooowly..
Daddy, what's an enabler?
Son that's somebody with nothing to do with his time but keep me in trouble with mom.