Home
›
Main Category
›
General Firearms
I scratched an itch and this came out.....
BigDanS
Senior Member
Posts: 6,973
Senior Member
While a large portion of the Forum is in Tennessee having a good time together, I was unfortunately not able to attend. This vexed me.
Sullen and almost broken I wandered over to the Miami Gun Show today and spent hours going over everything. Not a single Makarov! But, there were plenty of Keltec Sub-2000's. I looked at a Gen 1 model that was over priced in green, that had surface rust and was "new in box" according to the dealer, but I rounded the coner and my favorite gun show dealer had several Gen 2's at $399.00 each. I couldn't bite on that immediately, so I wandered the entire show. Shoot Straight generally has everything, and they did have a Sub-20000 but would not budge on the price.
Finally I returned to my vendor that had two G19 based, two G17 based and two G22 based Sub 2K's, and I haggled into it... I now have that carbine to go with my G22 sidearm I have always wanted. It's not 10mm, but it will do...
So instead of traveling to the "Shoot" I spent the money on this!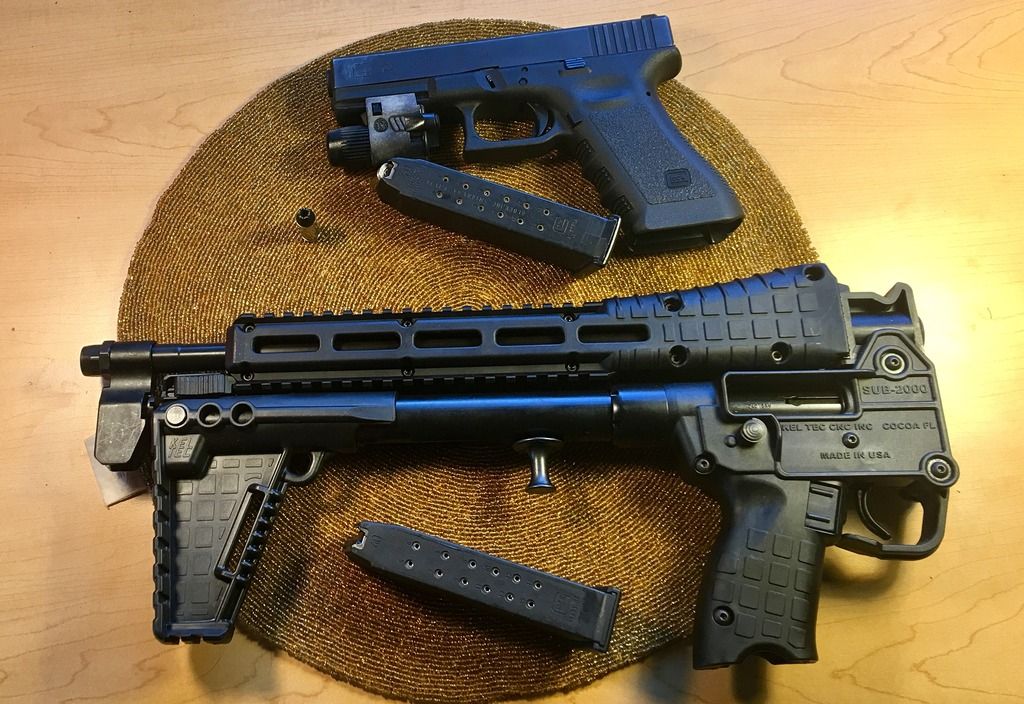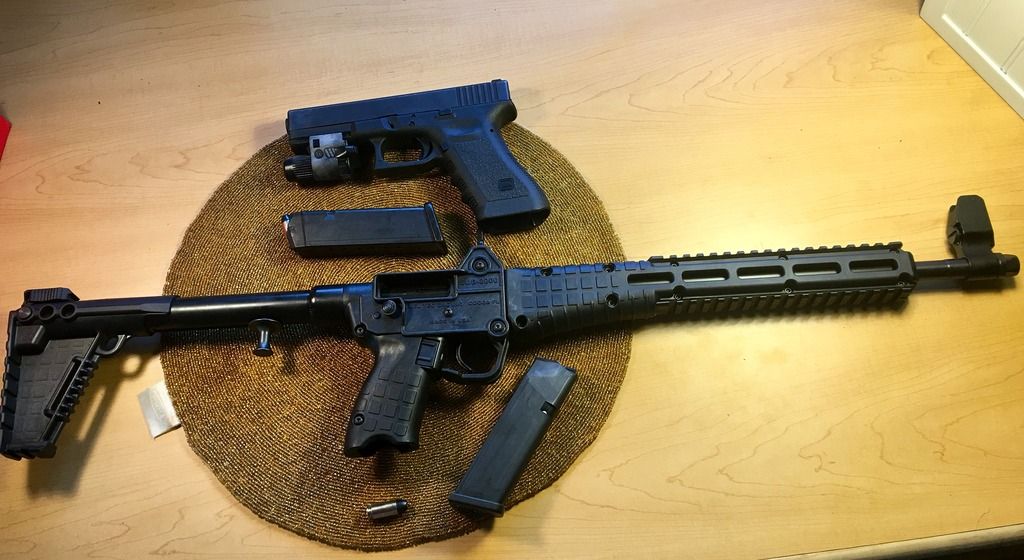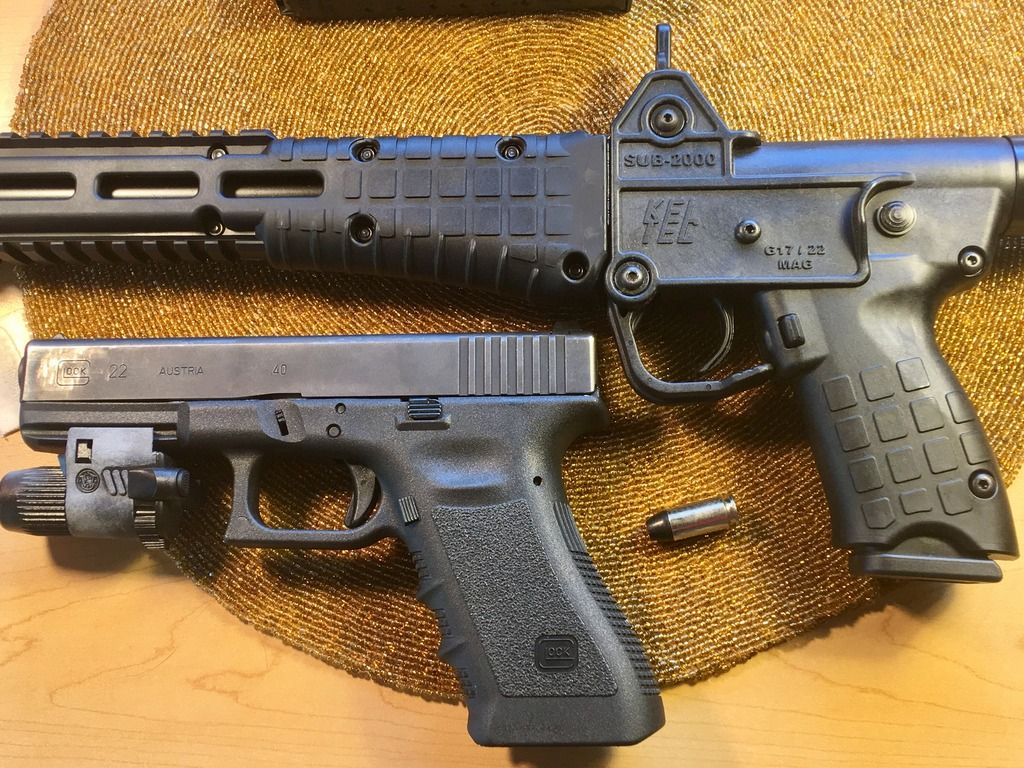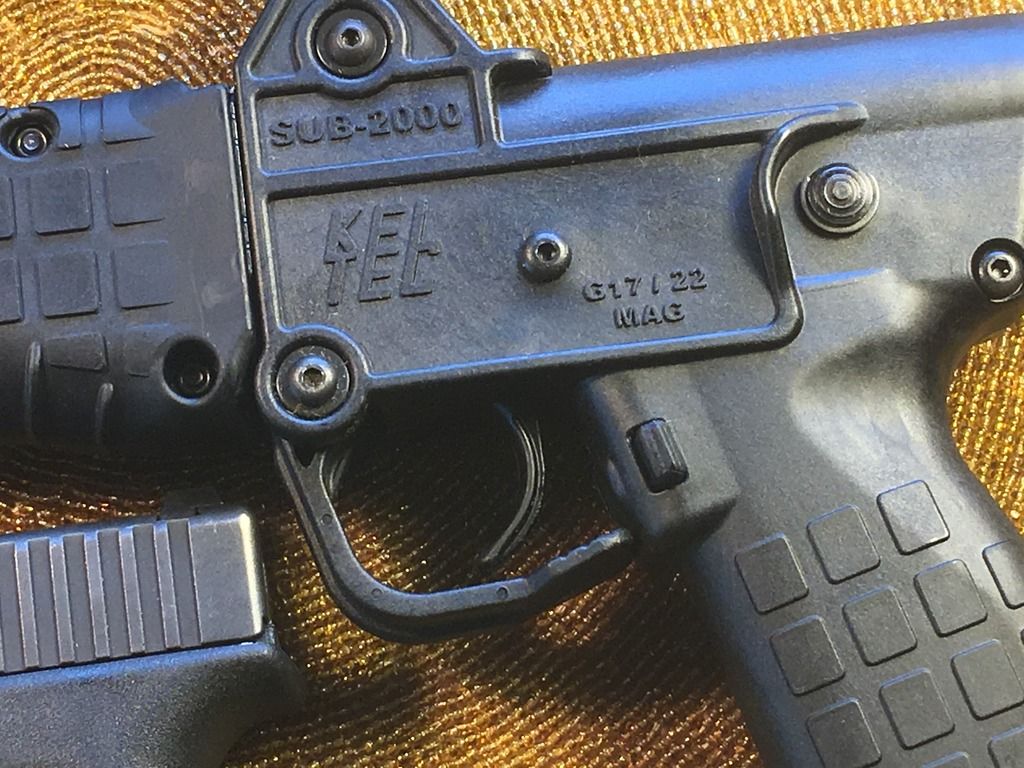 Now to find the time to go and play. I need some Sub 2K .40 S&W loads for accuracy.
D
"A patriot is mocked, scorned and hated; yet when his cause succeeds, all men will join him, for then it costs nothing to be a patriot." Mark Twain
Alcohol, Tobacco, Firearms and Explosives.... now who's bringing the hot wings? :jester: