Home
›
Main Category
›
Hunting
Rebuilding a fiberglass box blind...never again
Jeff in TX
Senior Member
Posts: 1,379
Senior Member
My neighbor had a 4'X6' box blind laying on it's side next to his property. He said it was mine if I'd hall it off. The floor was rotted out and there was a lot of fiberglass damage. However, the price was right...free and I thought heck I can fix this. My BIL was out for my oldest son's wedding and the day after we went to work on it. The sawzall made easy work of cutting the floor out. Well that was easy I said and come to find out the easiest part of the job, the real nightmare awaited us. We set it on top of a piece of plywood and traced out the new floor. Easy enough but with fiberglass damage around the bottom there wasn't really anything to attach it to. A bit of redneck engineering and we we cut and screwed a 2"X 3" frame on the inside of the blind around the floor. This made anchoring the floor to the blind a lot easier. We cut a bunch of 1/2" plywood pieces to fill in the missing fiberglass and foam and hole.
We built the stand and cemented it in the evening before. Put the blind in the bucket on the tractor and took it out the next morning and screwed it down. This is where it got interesting as I've never worked with fiberglass and bondo. Well bondo dried in minutes so had to work with small batches. I did my best filling in areas and trying to keep it as neat as possible. Next batch my neat work went out the window and did what I needed to do to fill in the gaps and holes and cover over the plywood patches as quickly as possible. I followed up with some fiberglass strips and resign.
That afternoon I went and checked out my work. It was functional and that's what counted, I didn't feel like hauling the generator out and sanding and smoothing out the areas . I chalked a few places here and there and it was tight all the way around. This morning I painted it inside and out and this afternoon gave it a redneck camo job to break up the outlines.
As i said it will be dry and functional for years to come and that was my goal. All told I have about $75.00 in materials in it. Not to bad!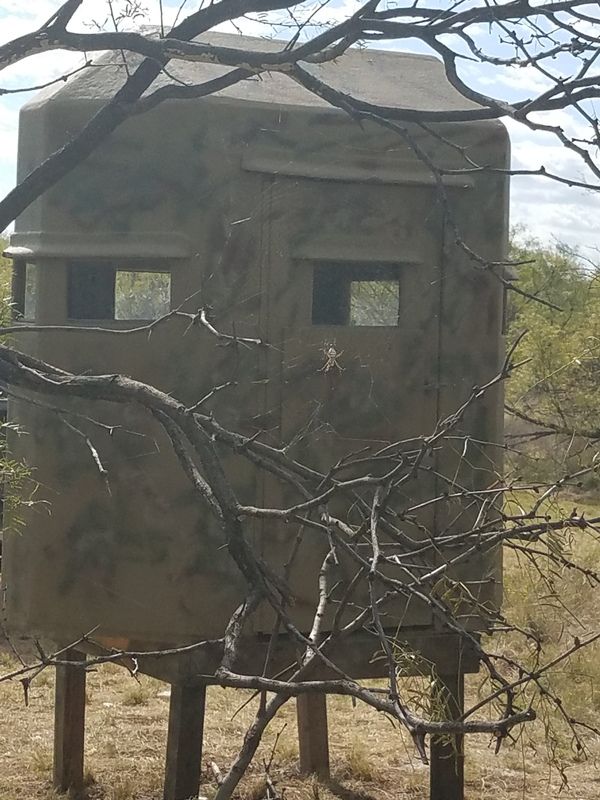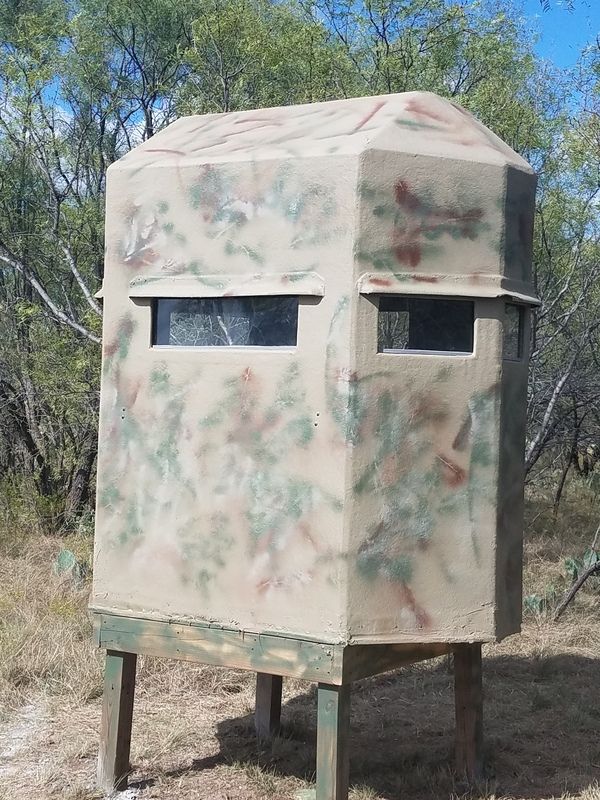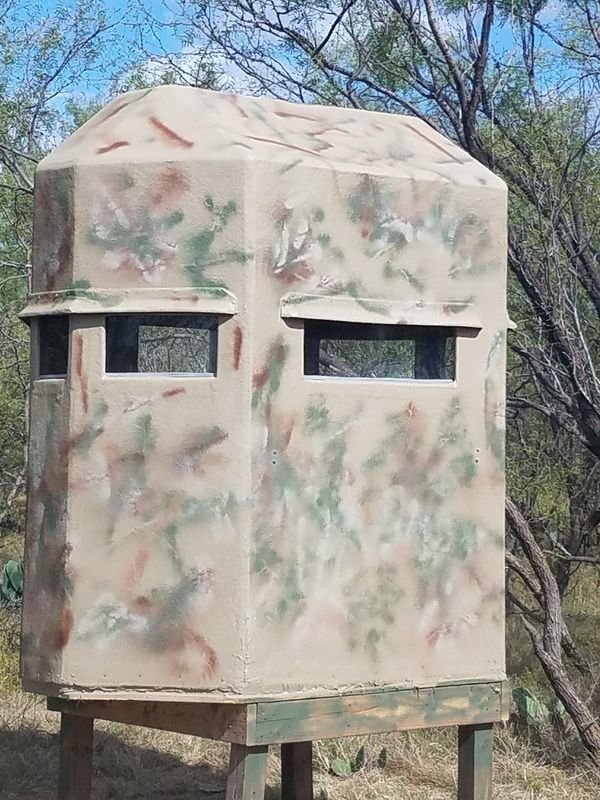 Distance is not an issue, but the wind can make it interesting!

John 3: 1-21