Home
›
Classifieds
›
Rifles
WTS AR Lower With Psalm 144:1
WTS AR Lower With Psalm 144:1
I had this made when everyone was out of stock on other stripped lowers with the Bible verse.
The words are laser engraved on right side mag well. (get an estimate on laser engraving to realize value)
The Bible verse looks great and at a much lower cost than others, when available.
This was transferred as a "Receiver" so can be built as a pistol or rifle.
$95 FTF with proper ID. CWL preferred since it can be built as a pistol.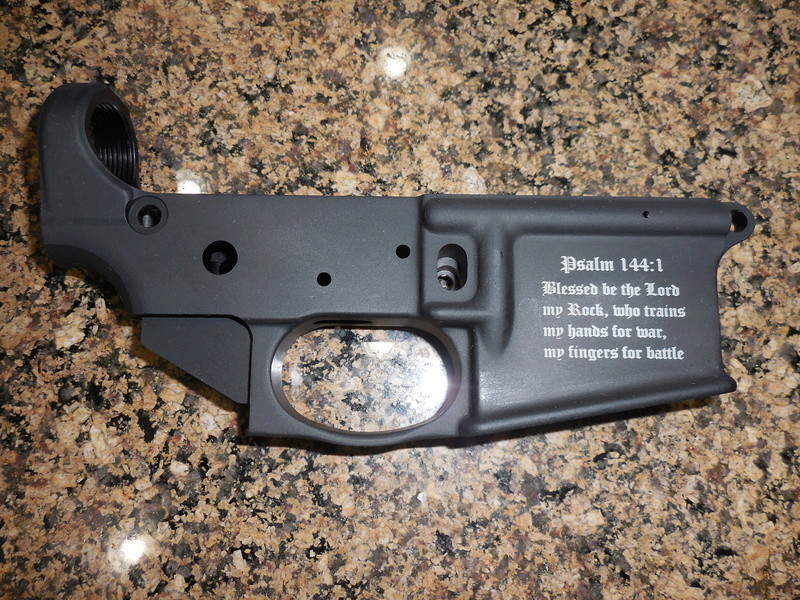 "When guns are outlawed, only patriots will have guns."