Home
›
Classifieds
›
Rifles
WTS Colt Grand African in 458
WTS Colt Grand African in 458
I picked this rifle up when I had dreams of a possible safari, that never materialized. This bolt action rifle was manufactured just twelve years (1973-1985), by JP Sauer of Germany for Colt. According to the serial numbers, only 15,600 rifles were produced from 1973 through 1978. This one falls in the 1978 range of serial numbers. I don't recall the price I paid many years ago but searching classifieds, believe that $2500 is a fair price with shipping and insurance, in a hard case to be about $60, to your FFL from a private seller with a copy of my DL. I take out every other Spring to wipe and re-oil before putting back in the safe. The pics are one and a half years old and would confirm condition if someone is interested.
Rifle has a tang safety with a loaded chamber indicator. Receiver is drilled and tapped for scope mounts that are included, along with rings. The rifle is stocked with beautiful African Bubinga wood with monte carlo cheekpiece and fitted with rosewood forend tip. The pistol grip cap has the Colt rampart horse medallion inlay and the checkering is beautifully hand cut. Stock has attached swivel studs. The stock is finished in a high gloss poly finish that can be easily made satin with a couple of strokes of 000 steel wool. The bolt body is highly polished and as many know slides shut when rifle is tilted forward fast. The metal surfaces are highly polished and masterfully blued to show a deep and mirrored blued finish. The precision and German craftsmanship make this one of a select group of big game hunting rifles. Condition is "like new".
According to specs I've downloaded, (I could verify for interested buyers) Barrel length 24" with a 1 - 14" twist, sights rear, fully adjustable for windage and elevation, Front sight ramped and hooded with sight radius of aprox. 15". Approx weight is 9 3/4 lbs and overall lenght is about 44". Length of pull should be 13 3/4". Three round detachable magazine and adjustable trigger with a roller bearing sear.
Don't be hesitant to make an offer as the most I "might" say is, thanks but no. No trade interests at this time because of mounting bills which I won't specify as to seem as I'm asking for sympathy, and a couple of small purchases.
Thank you for your interest and fast contact is: 772dash9249995 with email at: wizard78(at)bellsouth(dot)net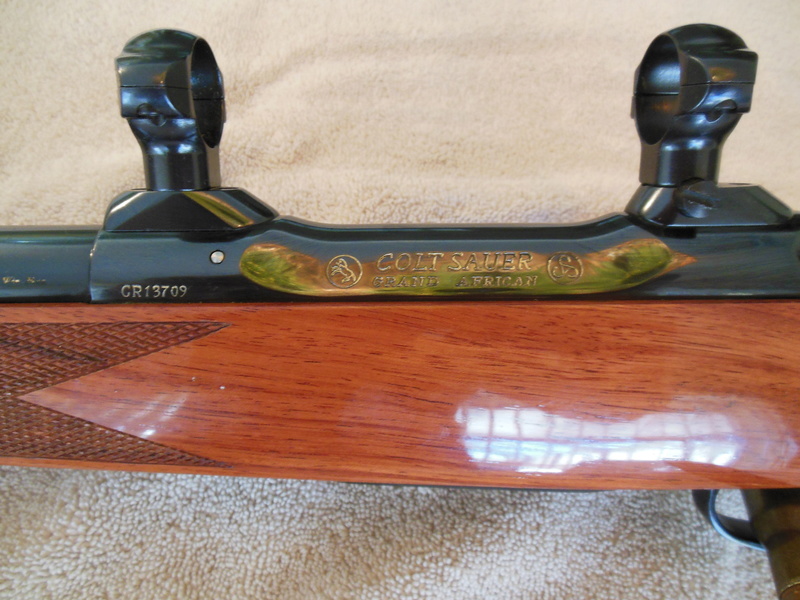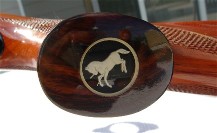 "When guns are outlawed, only patriots will have guns."