Home
›
Main Category
›
Personal Defense
Always be mindful of your surroundings!
shotgunshooter3
Senior Member
Posts: 5,855
Senior Member
This is just a Christmas time holiday public service announcement from here in Texas:
As concealed weapons carriers, naturally we need to be mindful of our surroundings and maintain situational awareness (I know I'm not the only one that watches reflections to see what's behind me). However, this applies when we are clearing our weapons too.
I was unloading my 1911 to perform some fondli... Er, dry fire practice. When I racked the slide to eject the round in the chamber, I sent the 9mm 124gr Speer Gold Dot round sailing...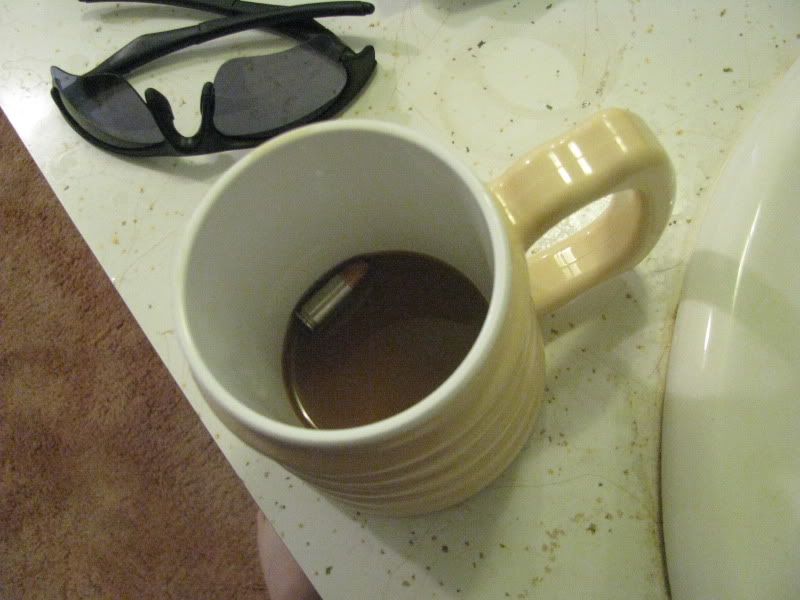 Right into my full coffee cup... So I had to dump it and go fix another cup :silly:
Merry Christmas!
- I am a rifleman with a poorly chosen screen name. -
"
Slow is smooth, smooth is fast
, and speed is the economy of motion" - Scott Jedlinski