Home
›
Main Category
›
Hunting
Big Chage for Archery Season: bought a Mathews Triax
For two ownership generations, I've shot Hoyt bows: a 2007 Vulcan and a 2013 Carbon Element.  But...I'm not at all brand loyal....I want the best.  
This year, I went to my local archery shop with something on my mind outside of the brand.  While my Hoy bows shot dependably and definitely killed deer, they were loud for their pricetags, ESPECIALLY the Carbon Element.  After hearing just how quiet Mathews previous offerings had been, I wanted to see just how quiet their current flagship bow was.  I was so out of the loop, I didn't even know that the Triax
is
their current flagship bow is when I walked into the shop a few months ago.  As soon as I shot it, I immediately placed an order for a lefty version.  It is, hands down, the quietest bow I have ever experienced, the draw cycle is amazing and the back wall is rock solid.
So, I just got back from my deployment and the bow has been waiting for me.  Today, I finally picked it up.
The Mathews promo video features a true-to-life comparison of the Triax sound level against the competition - the difference is assuredly "staggering' as stated in the promo, and could absolutely make or break a shot on a deer, especially as the range stretches.  The Triax is shot after a series of other bows in the clip, and it's like night and day: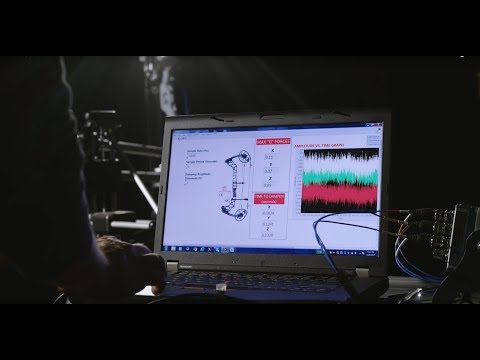 So, I have a new bow from a brand that I've never previously owned, which means I have a LOT of work to do before the 1 October Iowa archery deer season opener.  I'll get it there, and I really think the process is going to be a lot of fun with a bow this stealthy. 
Accuracy: because white space between bullet holes drives me insane.