Home
›
Main Category
›
General Firearms
30 Super Carry, Who's getting one?
Spk
Posts: 4,832
Senior Member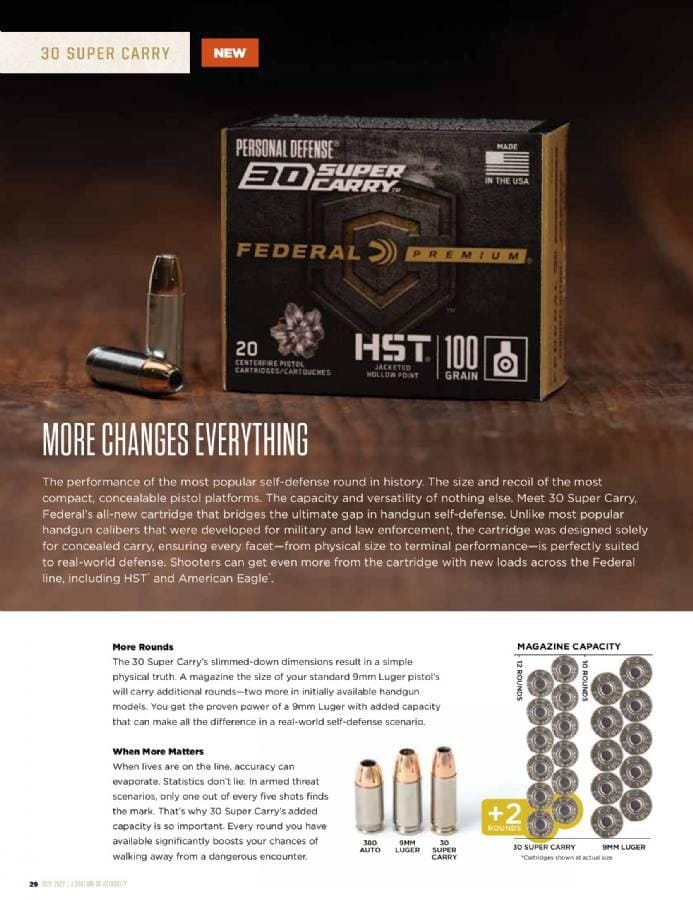 380 ACP - 30 Super - 9mm

From what I'm seeing, it's an alternative to the 380 auto and more capacity than a 9mm.

I guess we'll see if it takes off or becomes another novelty cartridge.
I could see a niche for it in the subcompact arena but there's been a lot of other 30's in the past.

Never argue with stupid people, they will drag you down to their level and then beat you with experience -- Mark Twain
How easy it is to make people believe a lie, and [how] hard it is to undo that work again! -- Mark Twain