Home
›
Main Category
›
General Firearms
Picked up another Smith and this one I like a lot!
timc
Posts: 6,684
Senior Member
I picked up an old S&W 19-3 the other day, price was right so I couldn't resist. I lost the last one I had in a divorce in the early 90's and have missed it ever since.
I always liked those blue steel smith's, something about them is just pain sexy! I haven't got to spend any range time with her yet but I think she will be just fine. Seems to be a growing sickness collecting these Smith wheel guns, I already have the 625, 629 and 686 so this one makes number 4 for me.
Here's a pic to avoid the fine...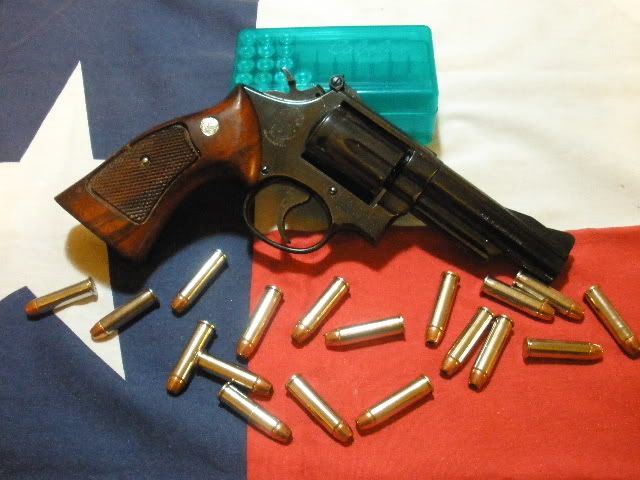 timc - formerly known as timc on the last G&A forum and timc on the G&A forum before that and the G&A forum before that.....
AKA: Former Founding Member