Home
›
Main Category
›
General Firearms
.338 Federal and 210gr Nosler Partitions, "I can't get no satisfaction"
CHIRO1989
Senior Member
Posts: 14,183
Senior Member
Still shoots a group even with bumping the COAL back to 2.8, this is all pretty random for a 10 shot group. 200 yds off of a concrete bench with sand bag rests and minimal wind and low 50's.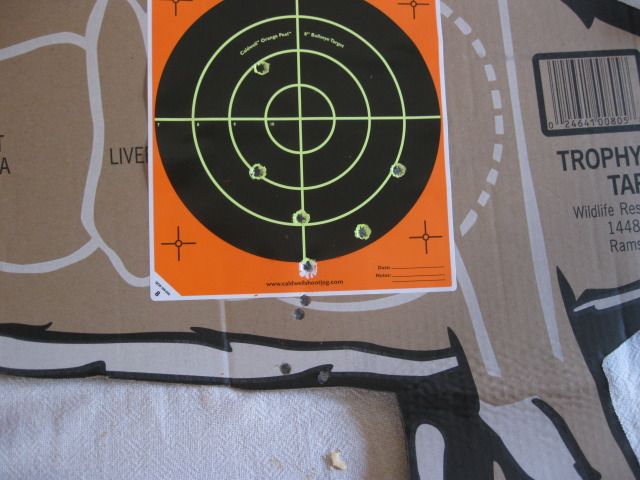 So, I got out my Savage 116 300 Win. Mag and my 180 gr Hornady interlocks doing 3000fps over some RL22 just to check my flinch.
The shot nearest the bull was the fifth shot fired and the flinch.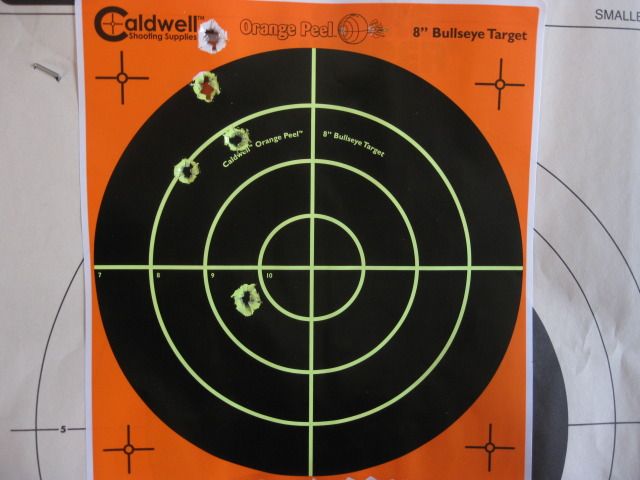 So, I had 5 210 gr. Scirroco II's loaded the same as the Noslers.
While I am flinching, the Noslers do not seem to be the ticket in this gun, any other suggestions would be appreciated, I am going to try some factory 200 gr Federal Fusions next.
I take no pleasure in the death of the wicked, but rather that they turn away from their ways and live. Eze 33:11