Home
›
Main Category
›
General Firearms
What to do, what to do?
jbohio
Posts: 5,619
Senior Member
I need some advice, guys.
It's a 3 weeks to the elk hunt, and my new to me Howa 1500, 338WM isn't happy.
This is to be my back up rifle, as such, I don't need anything fancy, or expensive, just dependable. A MOA shooter is fine.
Load work with 3 different bullets, and it's consistently inconsistent. It's shot a few really nice groups, but several dozen really bad ones. A few groups had 2 holes touching, with the third a couple inches right. Mostly, it shoots patterns. 5-6" patterns. I'm working with 225 gr bullets.
I never shot it hot, 5-6 shots max before a complete cool down.
It has a Hogue stock. That may be the culprit. The fore arm is super soft, it takes very little pressure to make the stock hit the barrel. I can pinch it between my thumb and first finger, and make it flex enough to contact the barrel.
It has also been ported, and not ported well. That may be the culprit.
Here's the porting.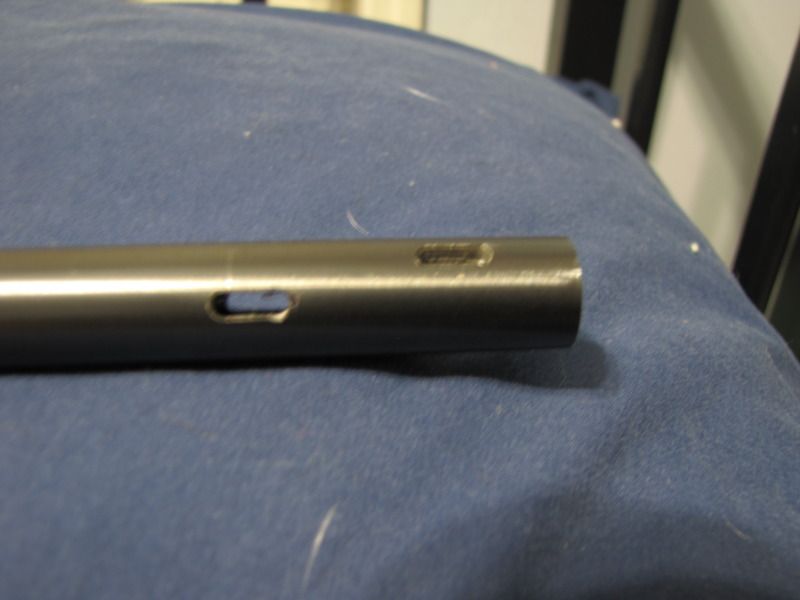 I mounted the scope and rings, I'm confident that's not the issue.
With the limited amount of time, I've pretty much got one shot at a fix. Otherwise, I'll have to take my bone stock 450 Marlin, or borrow a rifle from my FIL.
Bell and Carlson stocks seem to be scarce for the Howa/Weatherby. I've found 1 carbelite, and one medalist, both of them on the high side of the price range. Although, if it's the porting, all the money in the world spent on stocks won't help it.
I just don't know.
The other option is, there is a really nice Ruger (not sure what model) .338WM at the LGS. Again, it's used, but wearing Leupold glass.
For the price of a new stock, I could trade the Howa in and grab the Ruger. Start over with load work, but I pretty much have to do that either way.
Whatever I decide, I gotta do it quick. I've only got three weekends of range time left.
What would you do?