Home
›
Main Category
›
Hunting
Rooster Hunt Complete! (pic heavy)
Conditions were excellent, company was perfect, food and spirits were magnificent, birds were plentiful, shooting was day to day:roll: and what a 4 days it was! Coming back to work today wasn't much fun. But that's what makes these hunts so fabulous.
My brother, dad, and I. First time we've hunted together since the fall of 93.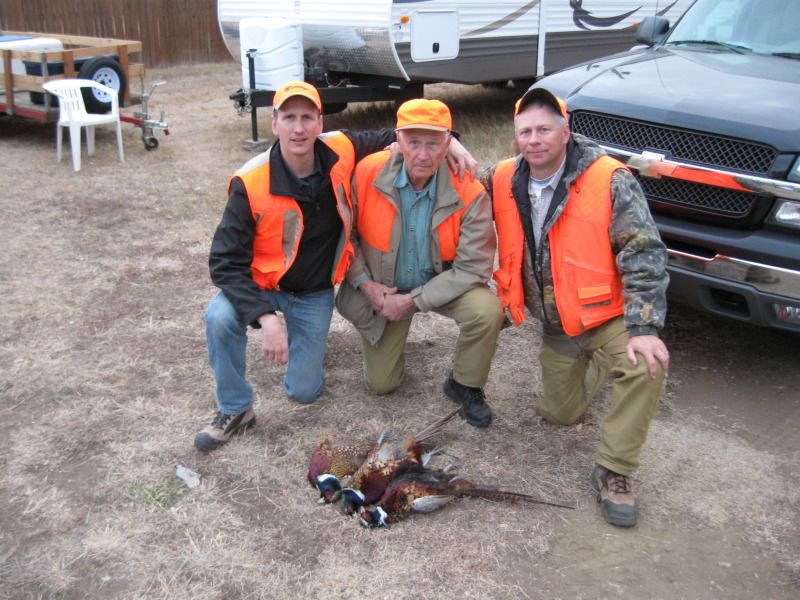 Our lodging, looks a little rough but perfect for a group of hunters! Our morning coffee, meals, college football, pro football, and baseball play-offs make this place a true 'hunting lodge'!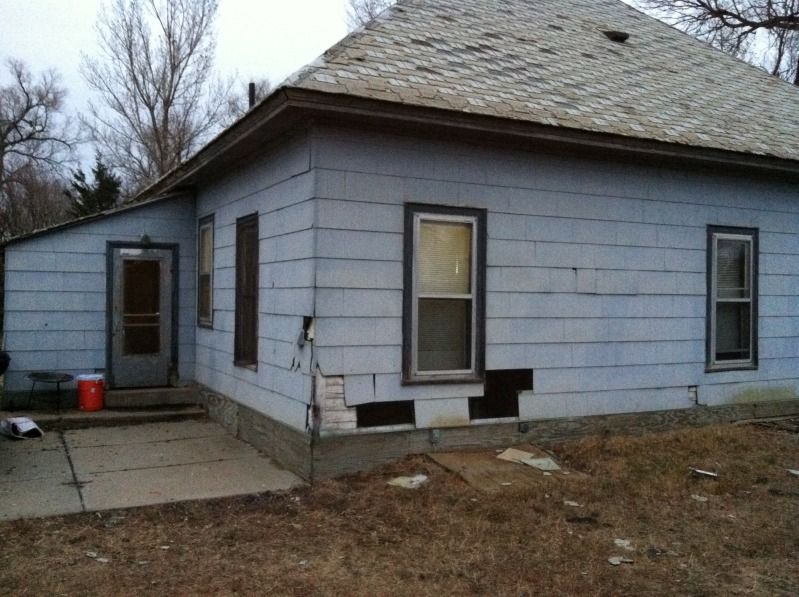 A little friend I caught warming on the road on Saturday.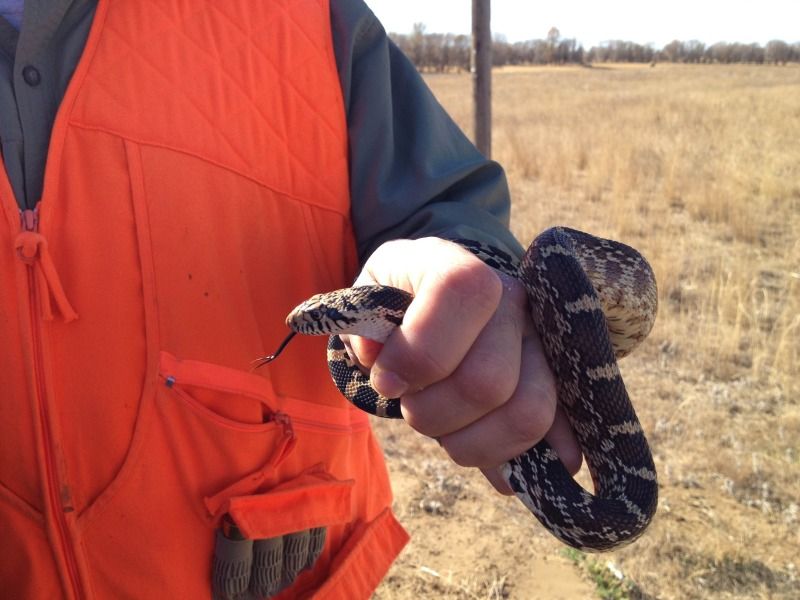 Brother with a nice brace of birds from Saturday's hunt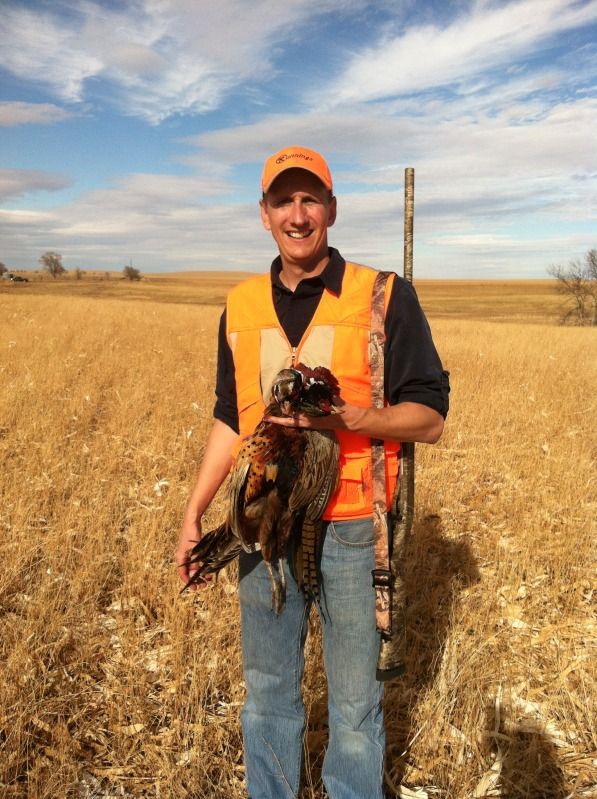 Somebody flopped some birds on Vicki's lap after first walk on Saturday. We break out the works for lunch each day.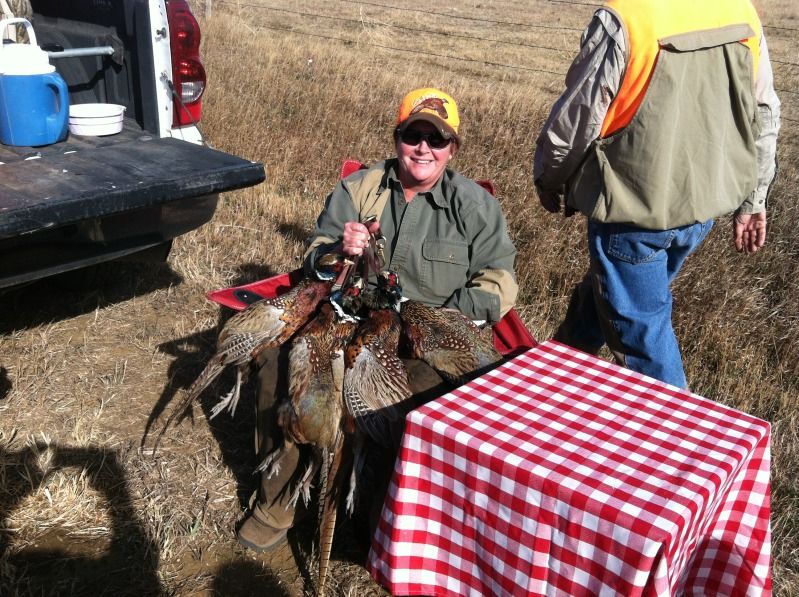 Some more of the harvest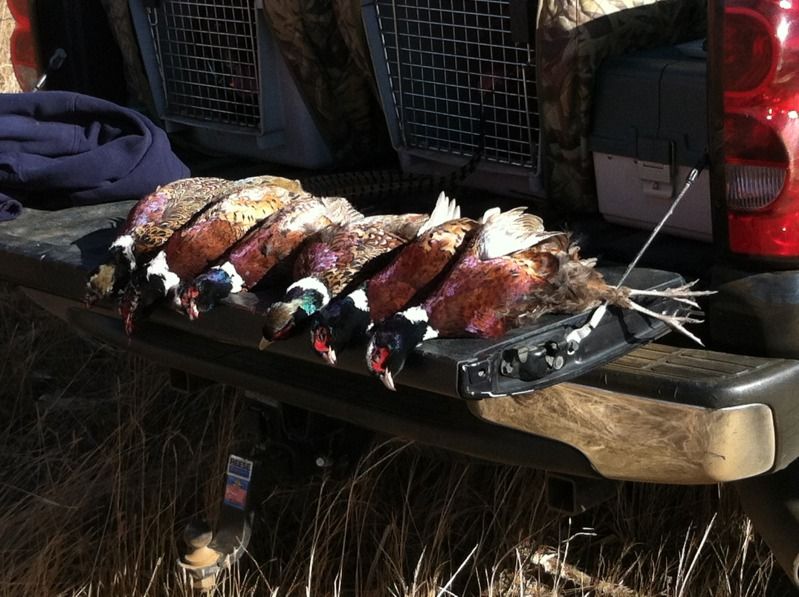 What a great weekend. My dad is 80 and still going strong! He had some nice 'solo' shots on birds. Brother has been working overseas and in cities for quite awhile but is already planning for next year. It didn't take him long to get back into it again.
It was tough to tell if the birds were plentiful or the cover just all mowed down and bailed. We'll be ok with a decent winter, but if it's nasty, the birds will be decimated.
Oh, well....this one's in the bag....and with any luck, they'll be many more.
Bellcat
"Kindness is the language the deaf can hear and the blind can see." Mark Twain