Home
›
Main Category
›
Hunting
Local deer are teasing me!
The local deer are taunting and teasing me! I was enjoying my morning coffee when I looked out the living room window and saw a deer behind my big garage across the lane from the house. The big garage is where my reloading room is and where the short distance shooting range (out to 50 yards) is located. I took the first two photos through the picture window of my living room.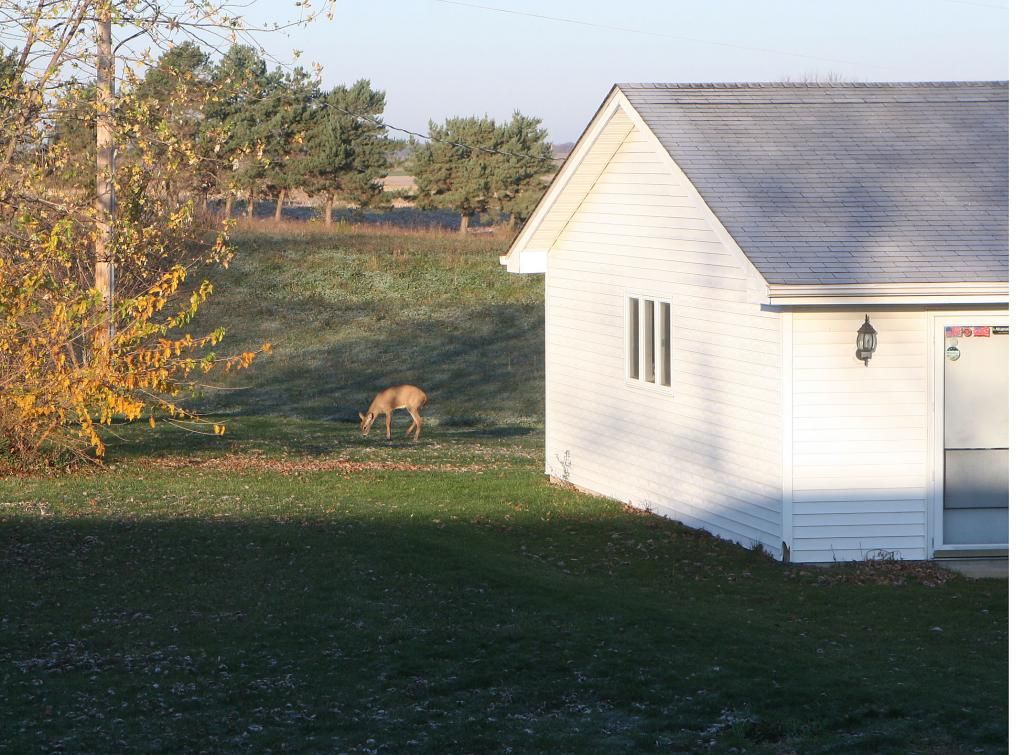 When I looked to the right, I saw two more deer by the round bale and quickly hustled across to try and hide behind my truck and take some more pics. I wish I'd had time to have put on my 300 mm telephoto lens and use a tripod, but I went with what I had.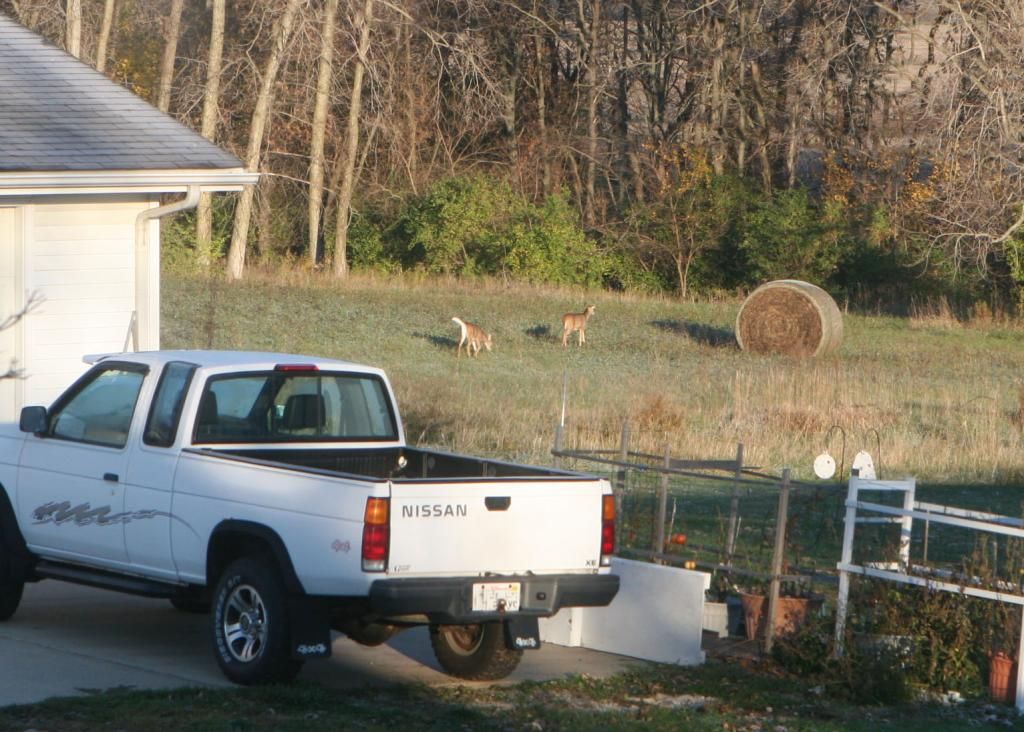 Archery season opened Oct.1 here in Illinois and I seriously considered getting my crossbow out but realized I was wearing slippers and sweats. As you can see from the frost on my garage, it was in the high 20's and I hadn't even grabbed a jacket when I left the house and dashed across the lane.
This deer finally caught my movement from about 65 yards away and the jig was up. I actually have a tree stand in the timber behind the deer and should have been in it this morning. Oh well, It's nice to see three in the neighborhood.
There's no such thing as having too much ammo, unless you're on fire or trying to swim!