Home
›
Main Category
›
Hunting
1 Down 3 to go!
MileHighShooter
Posts: 4,997
Senior Member
A spot caught my eye yesterday while driving around scouting as good elk country. We hit it up this morning (later then planned). Started heading up a hill and I told CHIRO "go up easy over this ridge, we might see something" At the same moment JB looked at me and pointed at a bull! I gave him a quick look, gave the thumbs up for legal animal and told him to shoot. A few seconds later this happened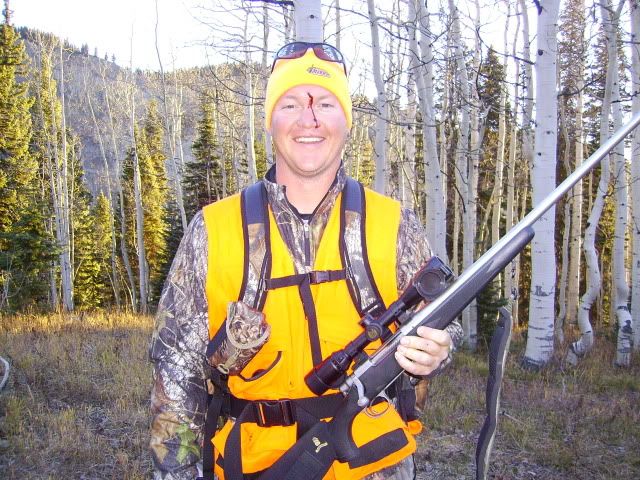 And then about 30 minutes later after a near vertical stomp uphill this happened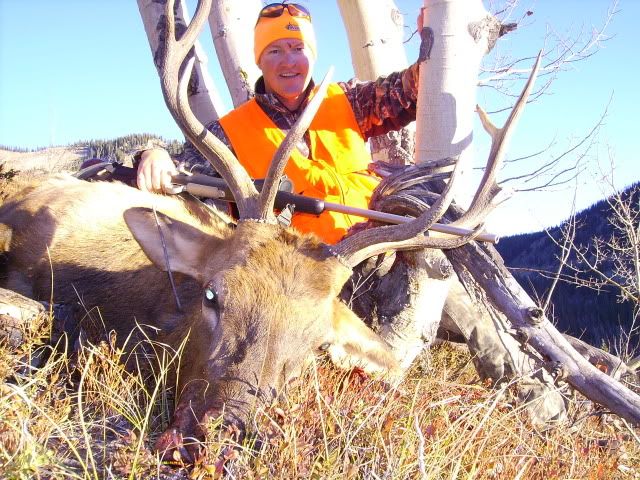 JB put down a real nice 5x5. Granted he busted a tip when he rolled over on his way down, but we found the tip. I gave him about 600 pounds, a good mature Colorado bull.
We'll fill in the details on the 6 hour pack out later. For now, its time for chili, more craft beer, and some Jamison to toast JB's first elk!