Home
›
Main Category
›
General Firearms
Creature dispatched in flower bed!
tv_racin_fan
Senior Member
Posts: 617
Senior Member
So I was sitting at my PC minding my own business playing some silly game (Railroad Tycoon II Platinum edition) when my son enters my man cave and motions for me to come quietly. Off into the kitchen he stealthfully moves with me in tow. He points into the flower bed near the birdfeeder and whispers that he has seen a beast. We whisper back and forth a bit and the decision is made, he is to attempt to dispatch the vile creature that lurks amongst the wifes flowers.
Leaving the scout/sniper in position to spot the creature I wander off into the depths of our gun vault searching for a weapon capable of the task. Ah Ha I have found it.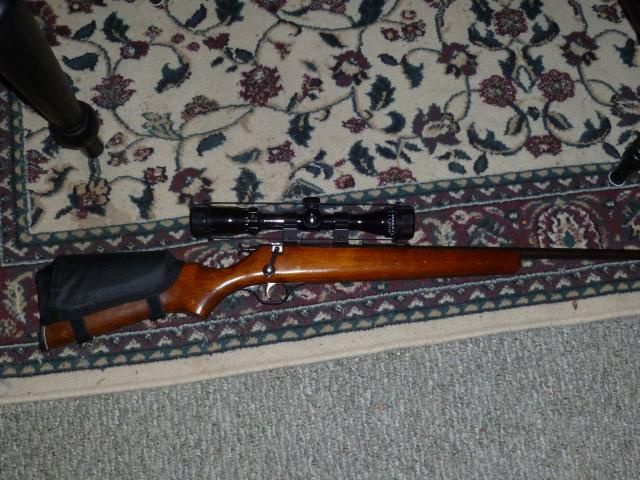 I question if the scope zeroed at this range... no time to worry, the beast has been spotted and there is no time to check.
Having found the weapon, the task now becomes finding just the right ammo. And so into another part of the house into the ammo bunker I travel. The rifle selected is capable of handling a wide variety of ammo and surely something in the bunker is capable of dispatching the vile beast cleanly. Eureka! I chose the round on the left, enough power for the job but may not travel so far as to endanger the neighbors.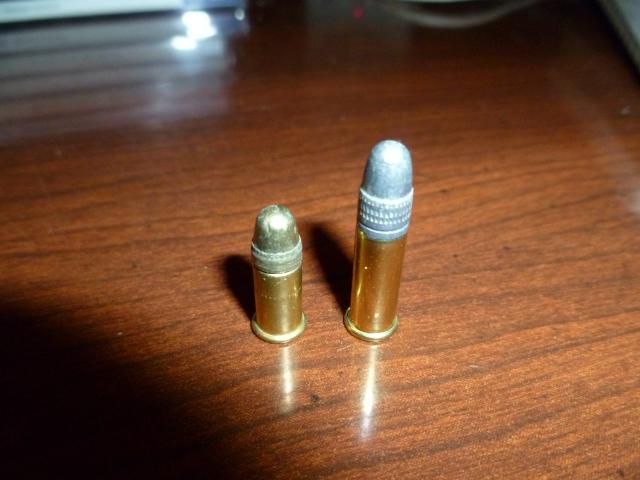 The sniper has not spotted the beast again but he is watching intently as I sneak into the kitchen and hand him rifle and ammo. Having no reason for me to hang about I quietly rejoin my game with an ear to the kitchen.
Some time later my quiet reflection on the value of hooking up this grain field with that bakery is shattered by the report of that trusty rifle. Then I hear a "got em". I grab some work gloves and travel out into the back yard to see if indeed the beast has been dispatched.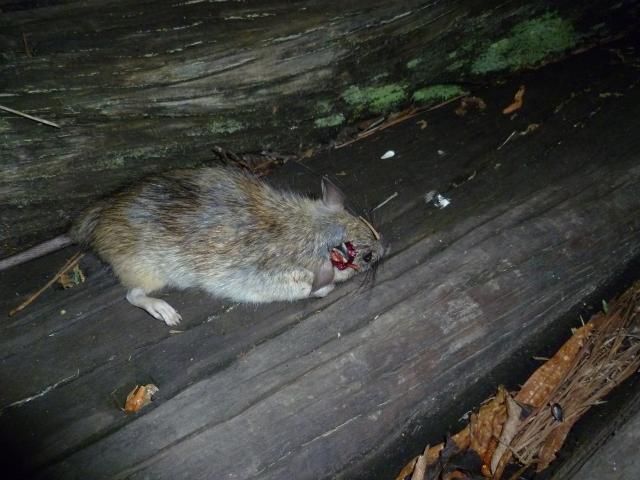 No exit wound so all of the energy of the projectile was expended in the vile beast. After action report reveals that beast fell in his tracks rear end gave a twitch and then went quiet. Sniper reports that he believed he was aiming more into the body so either scope is off or he pulled his shot (he can not be exactly sure due to foliage between himself and the beast).