Home
›
Main Category
›
Hunting
Well, That Barefoot Hog Skinner Finally Scored!
That Barefoot Filipina Hogskinning Coconut Tree Climbing Jungle Woman finally shot her a hog today. She hit it bang flop dead in the neck at 40-50 yards with her .243 with a Hornady 80 grain Superformance Hollow Point which was zipping along at about 3425 FPS out the Muzzle (IS What it says on the box anyway). Hey, that's the only ammo I could find for it in two counties. But it worked like a charm. It's not what I would have preferred to feed it for her first hog , but that's all we had and I don't have a Die set or bullets for it yet.
Anyway, no pics yet, and it will be tomorrow because I'm too tired to mess with Photobucket tonight. But I'll get em up loaded tomorrow. Anyway, I'll put a pic or two of her skinning some deer until I can get the hog on there.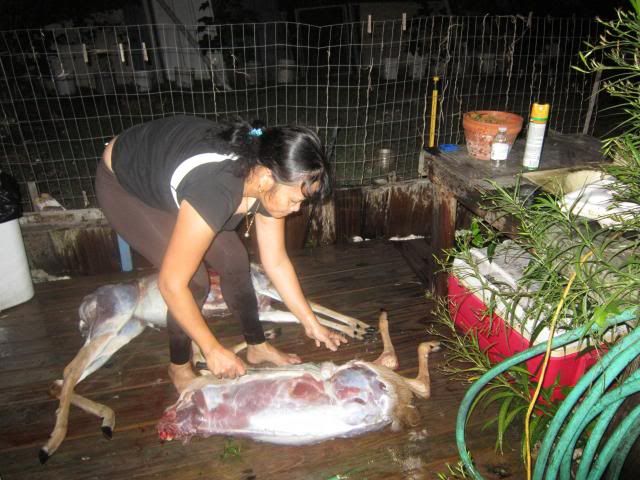 There. Some of you will remember this from back on the first weekend of deer season here, as she skinned our two deer we shot that opening weekend of November 2, 3, 2013. She skinned and quartered her hog tonight too, but she had shoes on this time cpj. It were a tad cool to be barefooted tonight.
Daddy, what's an enabler?
Son that's somebody with nothing to do with his time but keep me in trouble with mom.