Home
›
Main Category
›
General Firearms
New scope for the 204.
orchidman
Posts: 8,439
Senior Member
After the 3 back to back charters on the weekend my gun fund was looking reasonably happy........................so I went and bought a new scope for the 204.
I originally had a Bushnell 4-12X40AO XLT 650 on it but found the scope didn't suit me ( and/or the rifle ) and wanted something that would be better suited to bring out the potential in this calibre ( esp now my eyes are 60yrs old lol)
So, clutching a fistful of cash I headed to one of my LGS's and picked up a Leupold VX2 6-18x40 AO with the adjustable twirly turret thingies........
Here it is mounted on the rifle......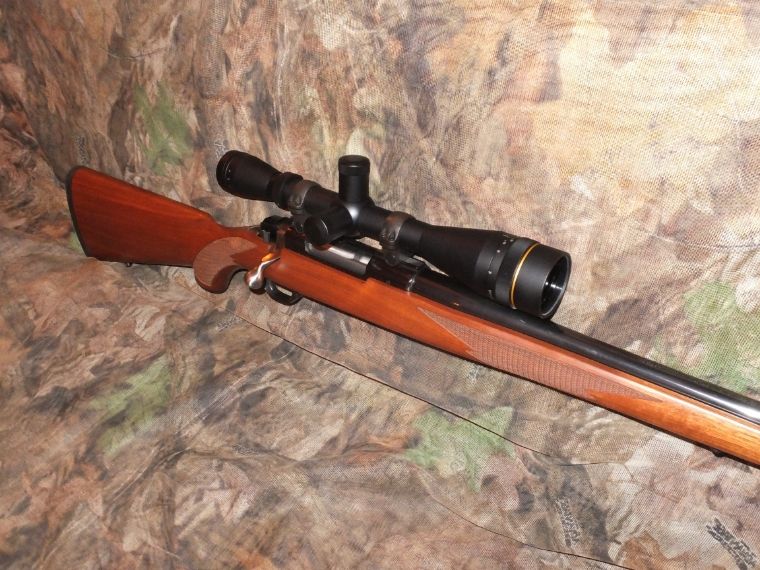 I am still in the process of working up a load but decided it could wait till I replaced the Bushnell.
'
At the same time I replaced the original Ruger mounts that came with the rifle for ones a tad lower. It has made the rifle more user friendly for me as it now allows me to 'settle' on the stock a bit better.
Initial impressions are that the Leupold is clearer than the Bushnell and ( to me ) is more user friendly.
Have 180+ relatives coming to my place this weekend for a family reunion so I may not get a chance to take it to the range for a couple of weeks, but I might 'bail out' of some of the festivities and disappear to the range for a couple of hours. ( Of all 180+ rellies, I can count on both hands the ones I do like to spend time with)
Am looking forward to learning how to use the adjustable turrets as this is the first scope I have that has them fitted.
Still enjoying the trip of a lifetime and making the best of what I have.....